We photographed this trendy Japanese girl named Maisa in Harajuku. She's wearing a black cotton pleated dress from H&M over black leggings. Her black jacket has metallic studs on the shoulders and has been decorated with 3 playing cards.
Maisa's accessories include a gold handbag from Louis Vuitton and black stiletto shoes from R&E. Her cool sunglasses from G2? feature an attached silver neck chain. She's also wearing large heart-shaped hoop earrings with dangling stars.
Maisa's favorite music genres are hip hop and R&B.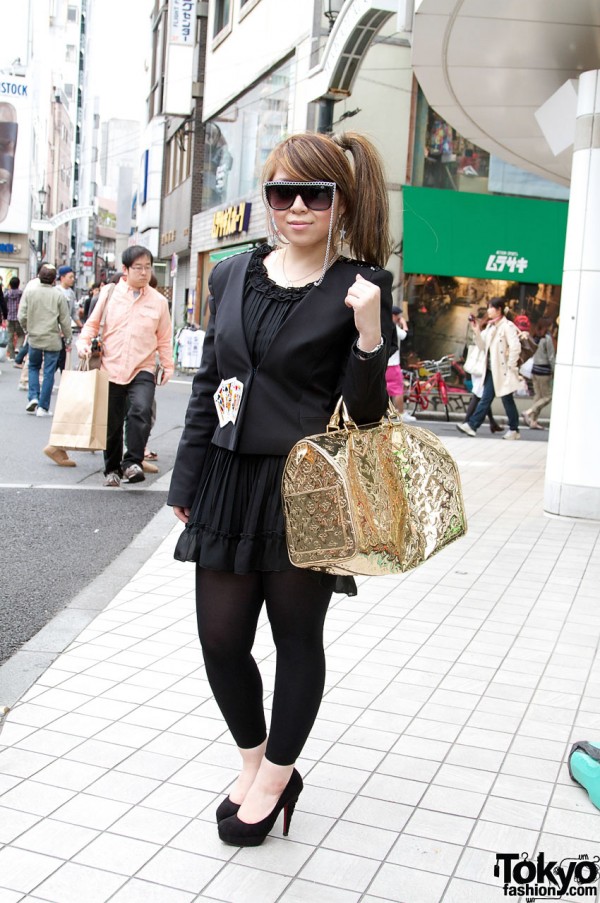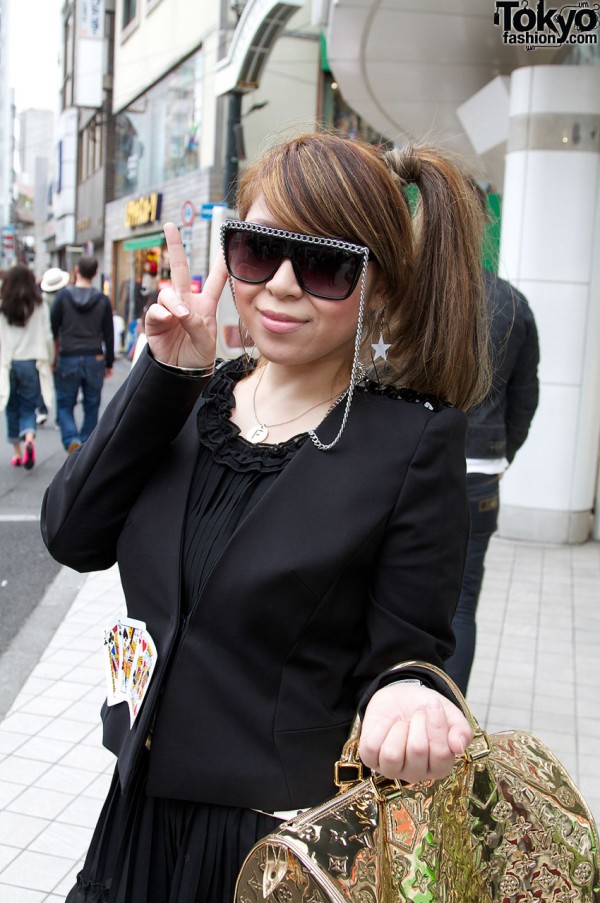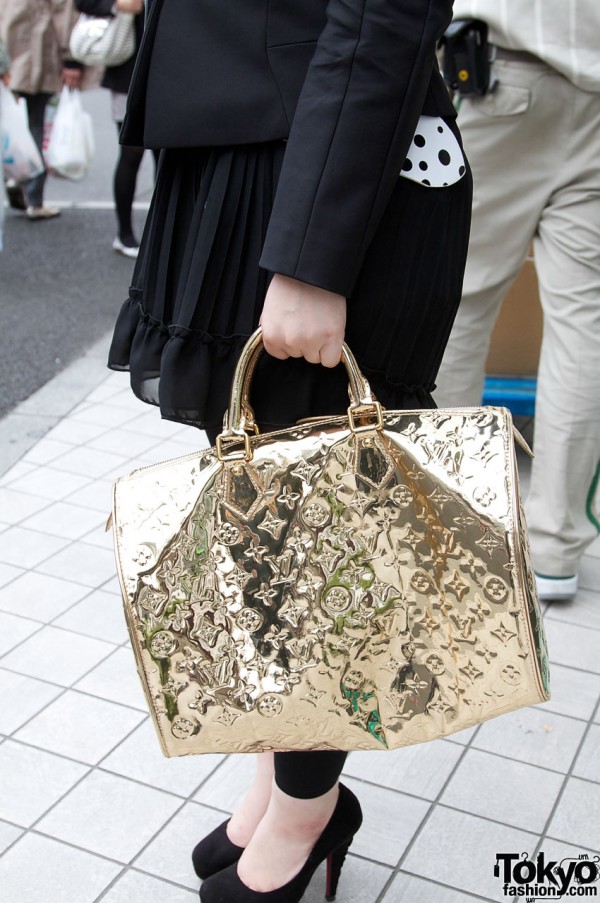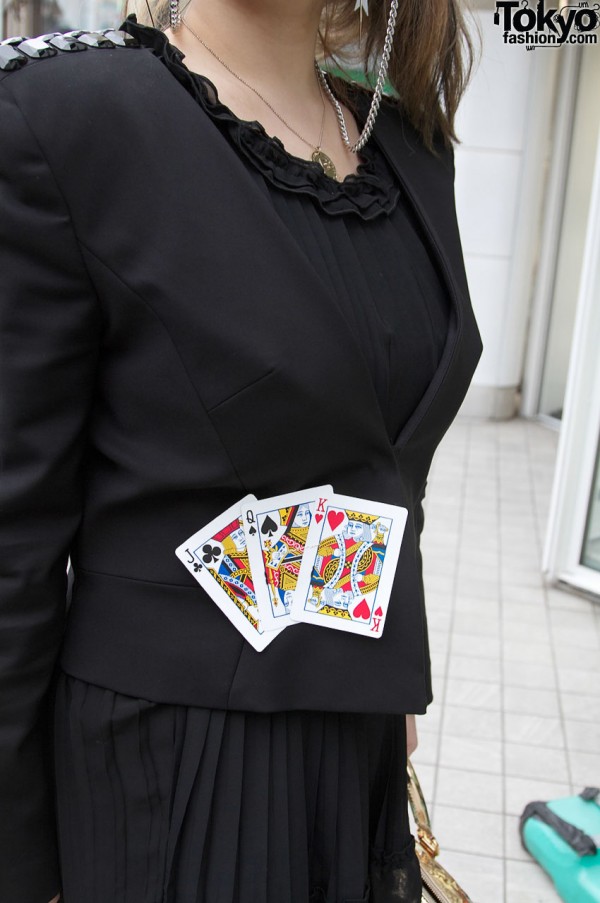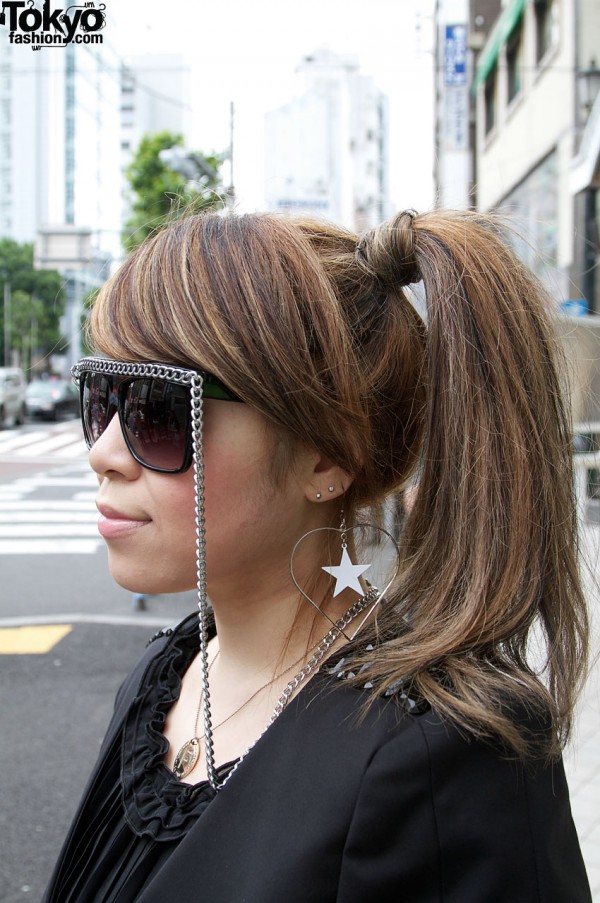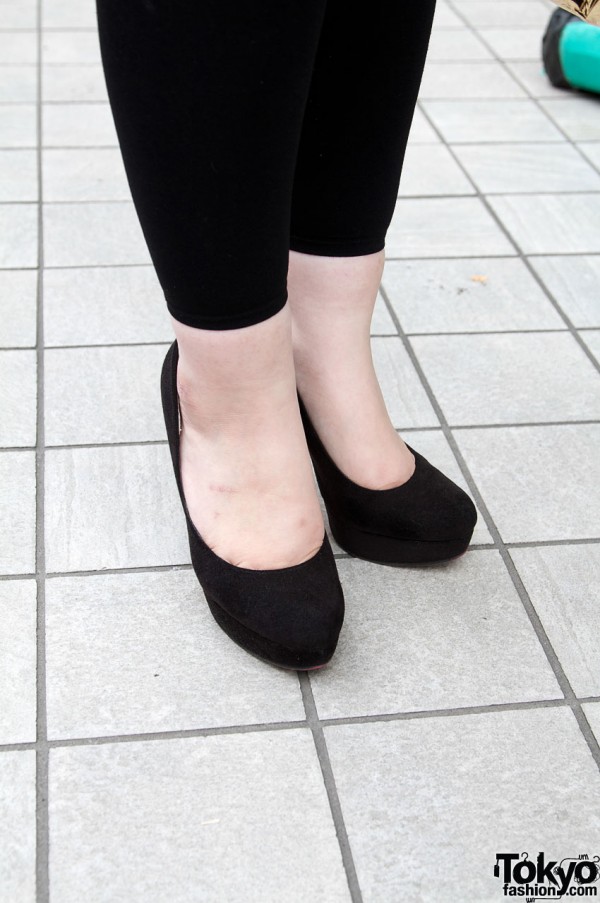 Click any photo to enlarge it.