Here are Go-chan and Azu, a friendly Japanese couple that we snapped in Harajuku. Go-chan, the guy on left, is a member of the staff of Hayatochiri (a Koenji resale shop in the Kitakore Building, where many resale and vintage shops are located).
Go-chan's clothing in this picture includes a long black tunic top decorated with white beads. He's also wearing black shorts and brightly colored socks and sneakers. He's carrying a large colorful backpack. His black hat is made from many fabric patches and has a toy soldier attached on the side.
Go-chan's favorite place to shop is the Kitakore Building. If you read Japanese you can learn more about Kitakore here.
The cute girl in the right is Azu. She's wearing a dress printed with Kanji characters from the Dog resale shop. Her long black sweatshirt has leather patches and is decorated with silver studs. She has two gold soldier pins from Hayatochiri and a small gold purse from Dog. Her black platform shoes are from Banal Chic Bizarre, which is one of her favorite brands.
Azu likes to shop at Dog and in the Kitakore Building stores.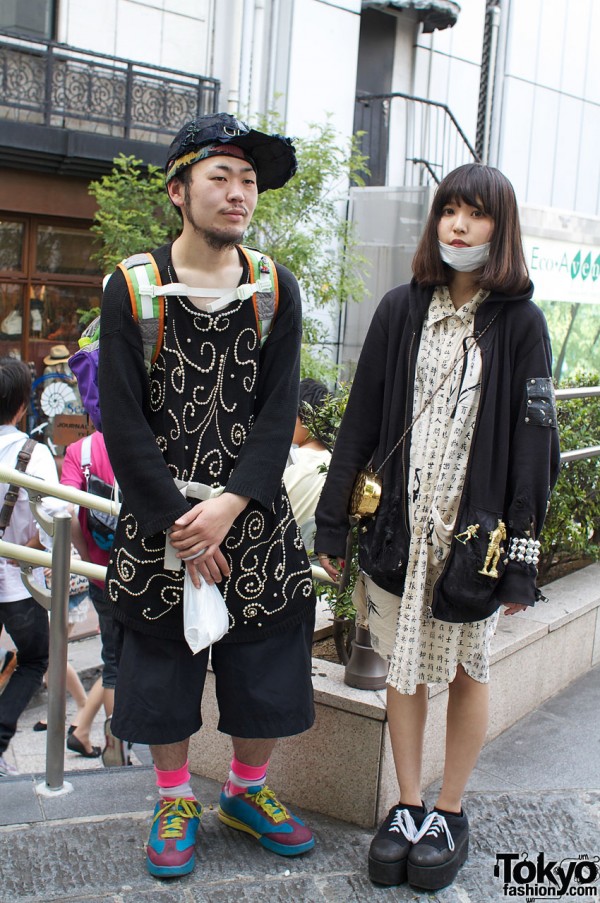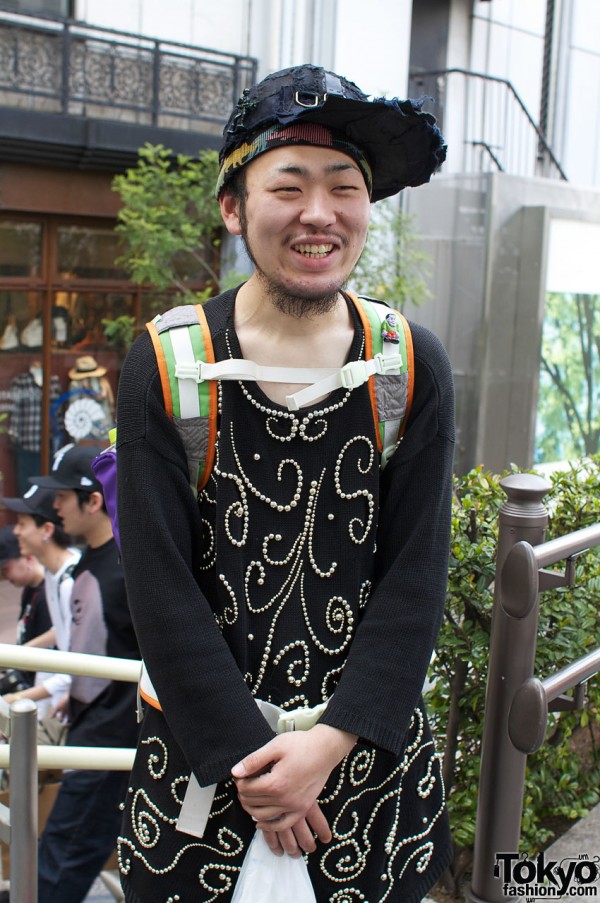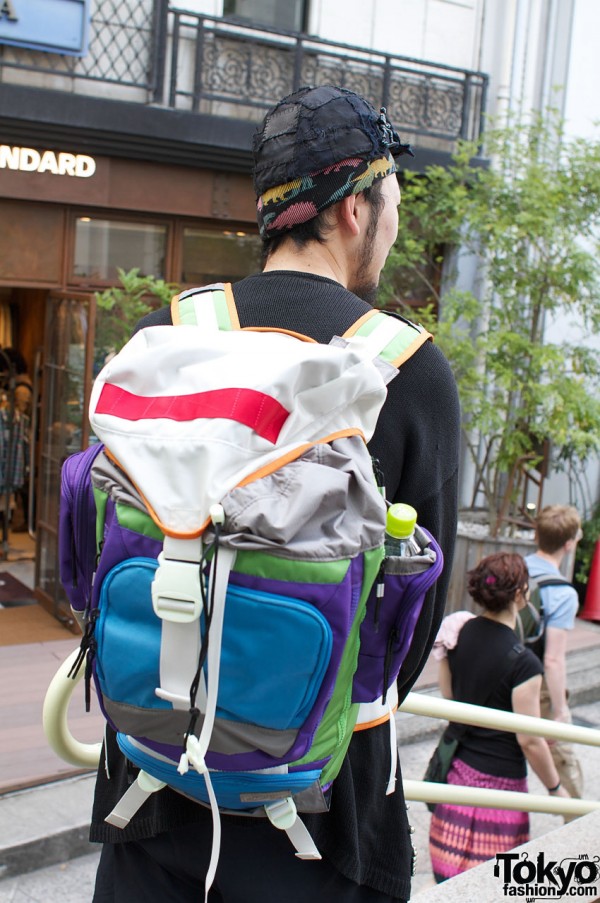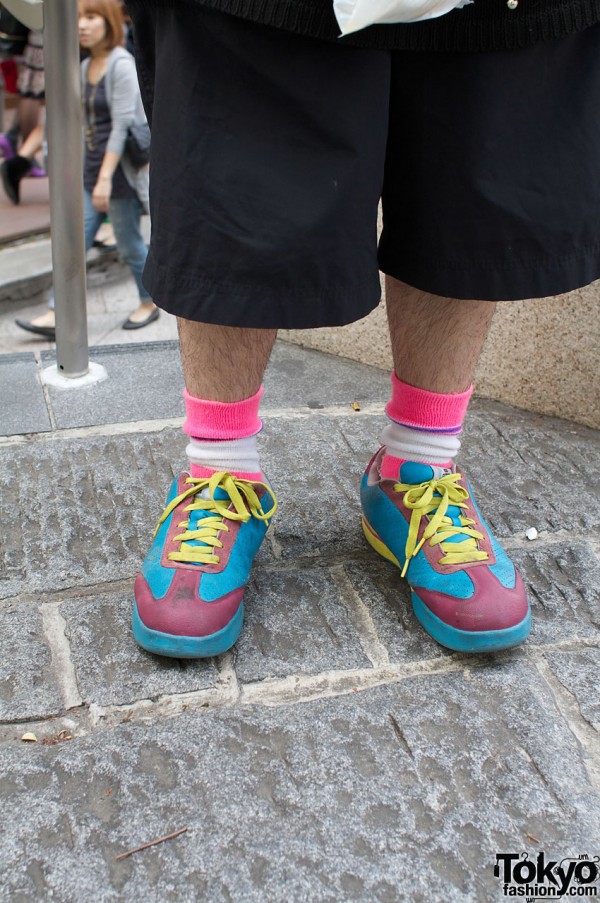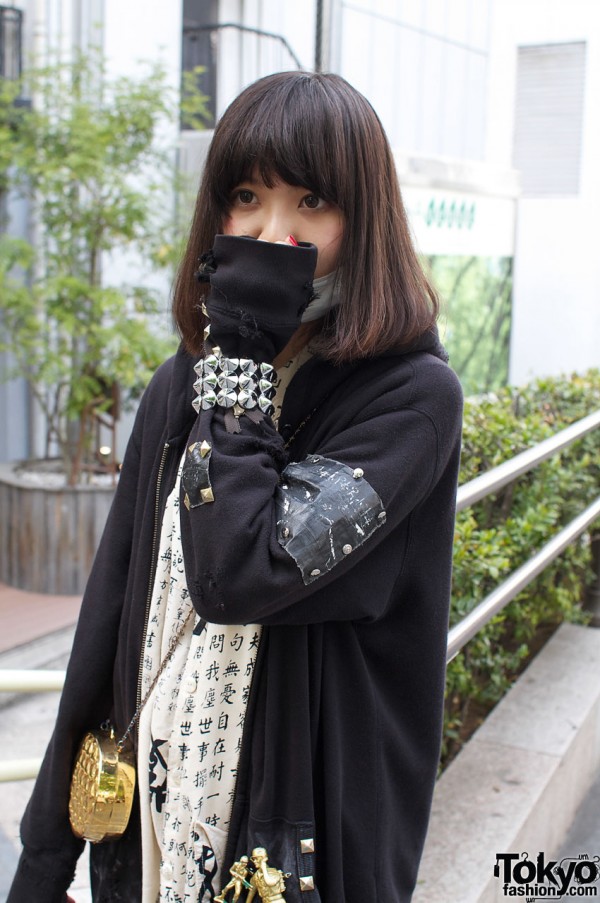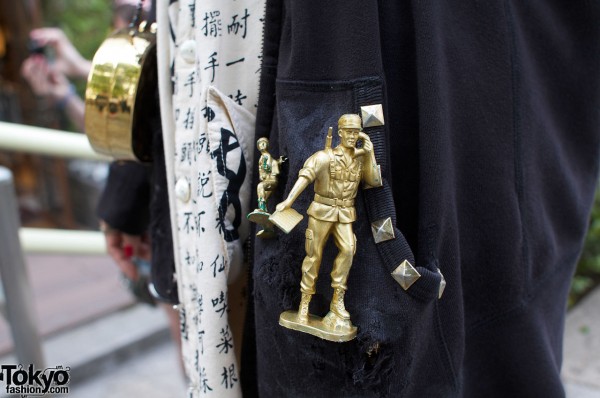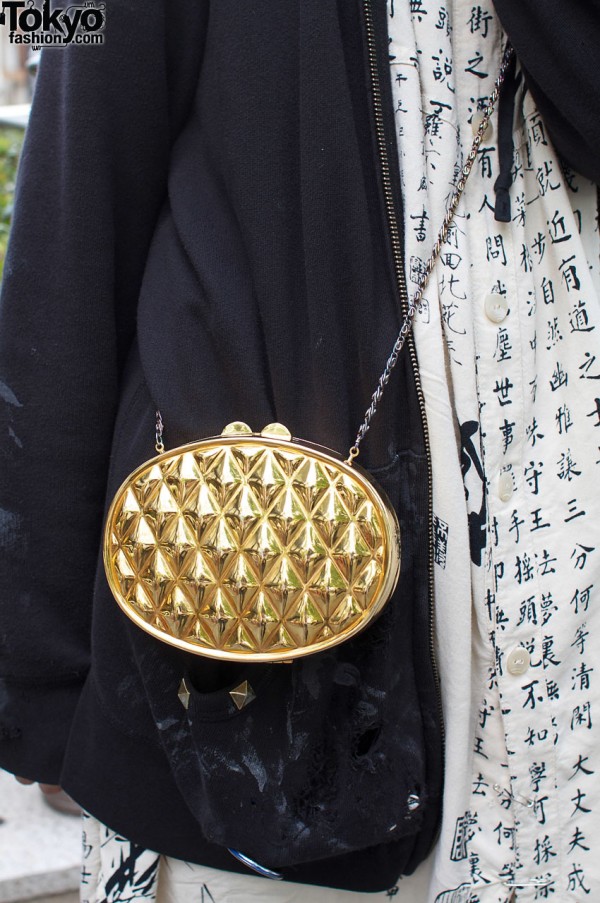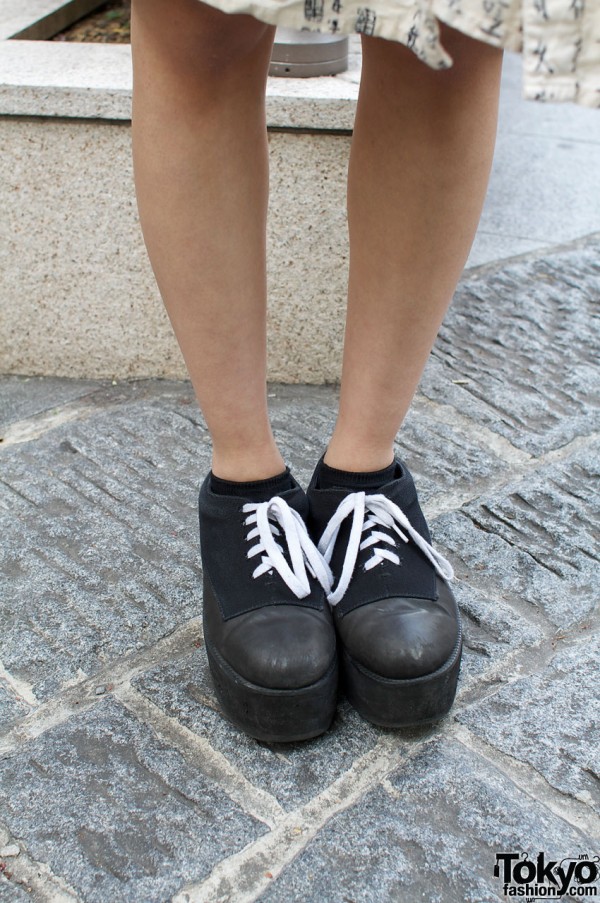 Click any photo to enlarge it.