Retro Short Shorts vs. Rock n Roll Lips
Here is another pair of the stylish girls that make Harajuku famous. Both of these girls are in their early 20s and work in the apparel industry. On the left with long auburn hair is Risa, whose outfit includes retro high-waisted stonewashed denim shorts and a dotted shell top, both from Emoda. Her black platform peep-toe shoes are from R&E and her jewelry is from Justin.
The girl on the right is Waki. She's wearing a t-shirt from Sly with a graphic of the Rolling Stones lips with a black tuxedo-style jacket and a pleated chiffon skirt. Her cool black studded high top sneakers are from WC by Chinatsu Wakatsuki. Like Risa, she's carrying a purse from Emoda. Her jewelry is from Moussy.
When we asked what type of music this pair likes to listen to, Waki said she likes R&B and electro.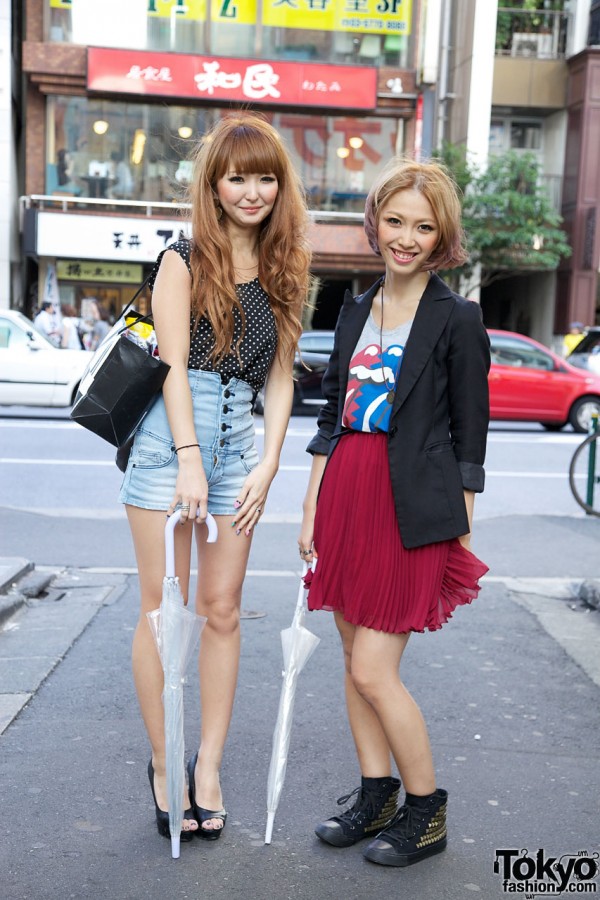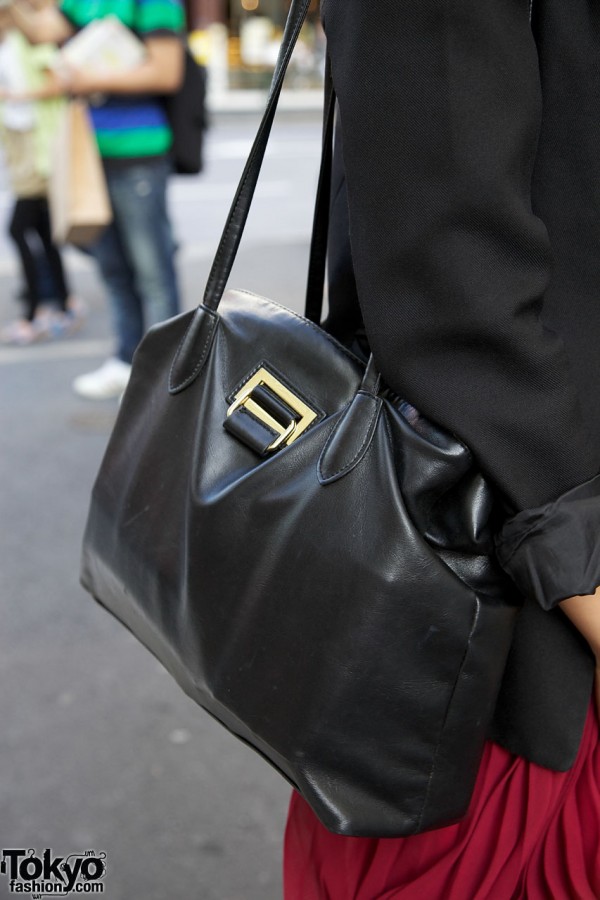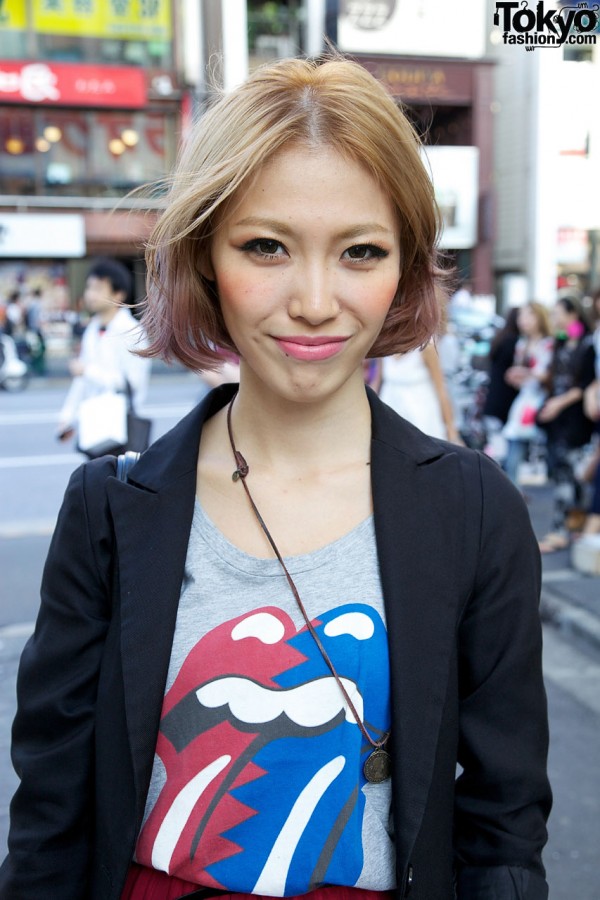 Click on any photo to enlarge it.