Romantic Standard & Vintage Girl in Harajuku
This 21-year-old auburn-haired Japanese girl works as a graphic designer. We photographed her on Cat Street in Harajuku. She's wearing a vintage-looking hat, a naval-themed coat from Romantic Standard over a plaid top, a skirt from a vintage shop, and blue Dr. Martens boots. Her bag is a vintage leather purse. Her other accessories include various rings and bracelets, a large chain necklace, and a scrunchie in her hair.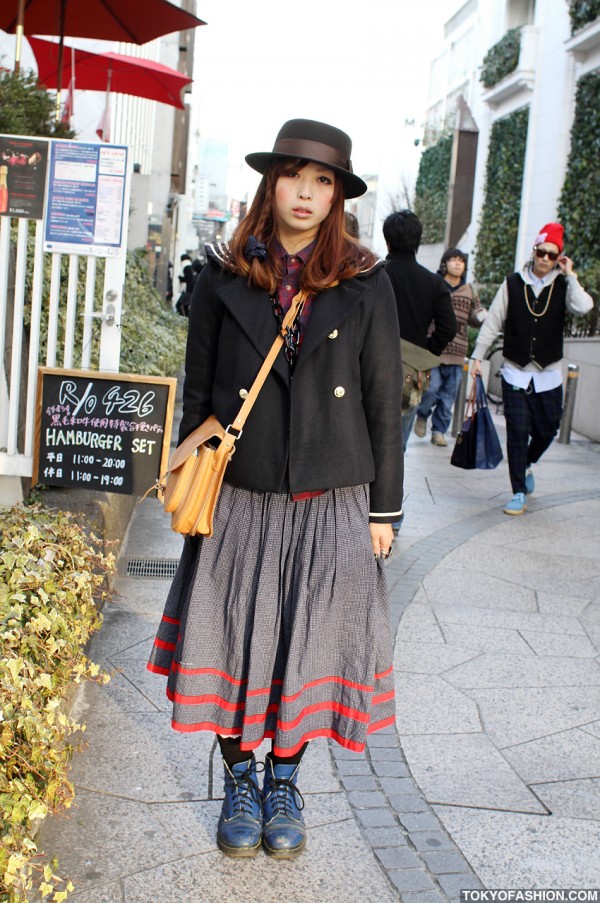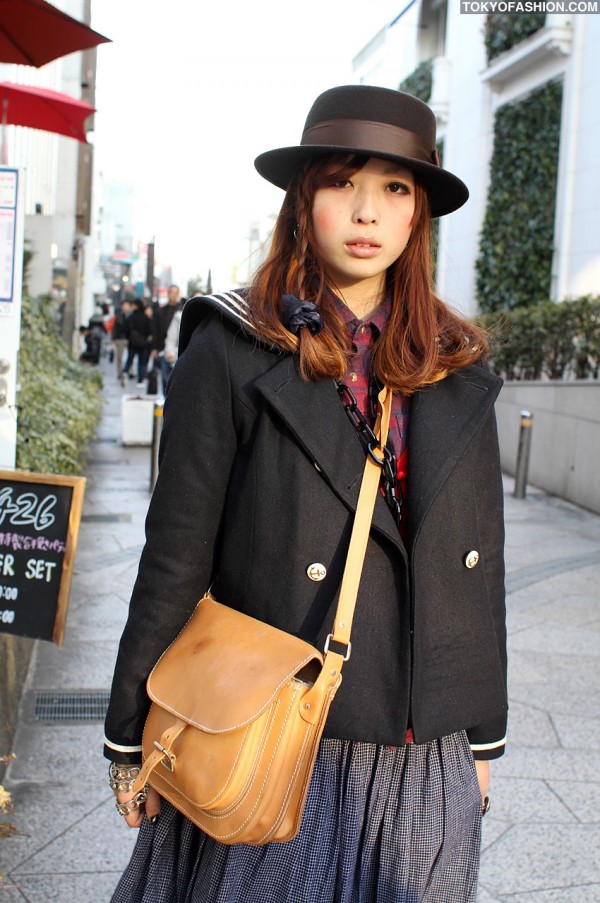 Click either photo to enlarge it.