Salon Staffer in 2000000fragments Fur Jacket
This is Rie, a salon staffer. Her fur jacket from 2000000fragments caught our eye, along with her white lace tights worn with blue American Apparel shorts. Rie is carrying a cute bag printed with cherries from Sonia Rykiel. Her shoes look like they might be Converse high tops.
We asked about her favorite fashion brands / shops and she said Cannabus and Berberjin. She also told us her favorite band is The Cramps.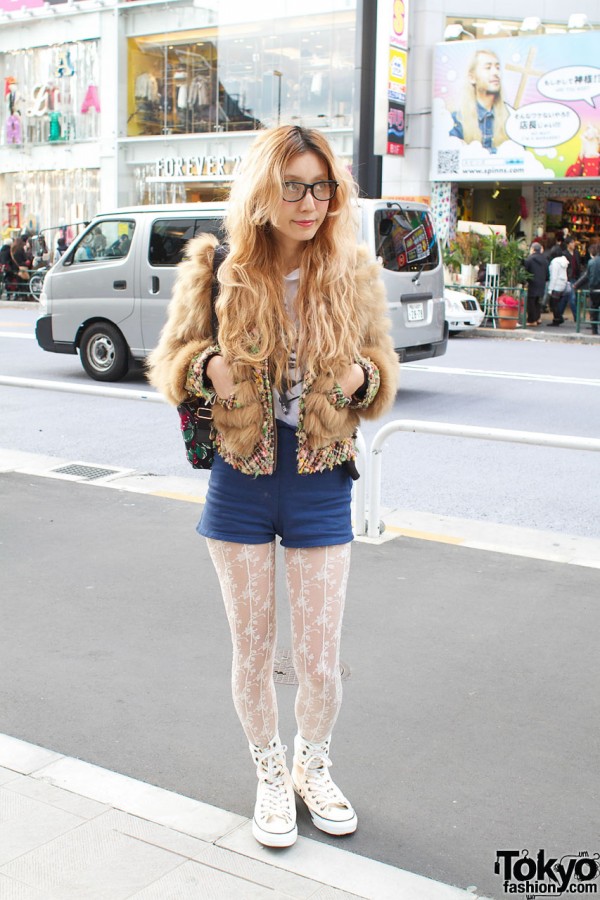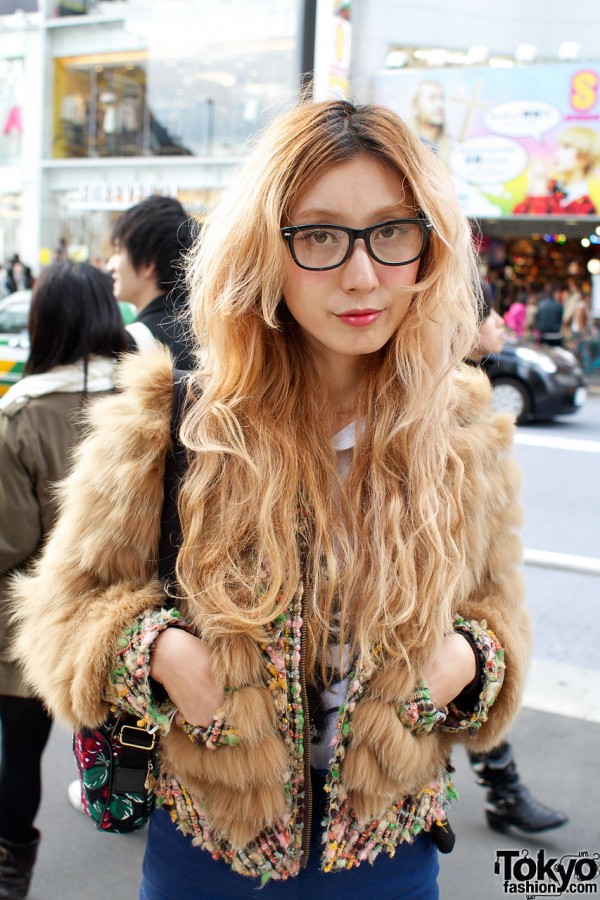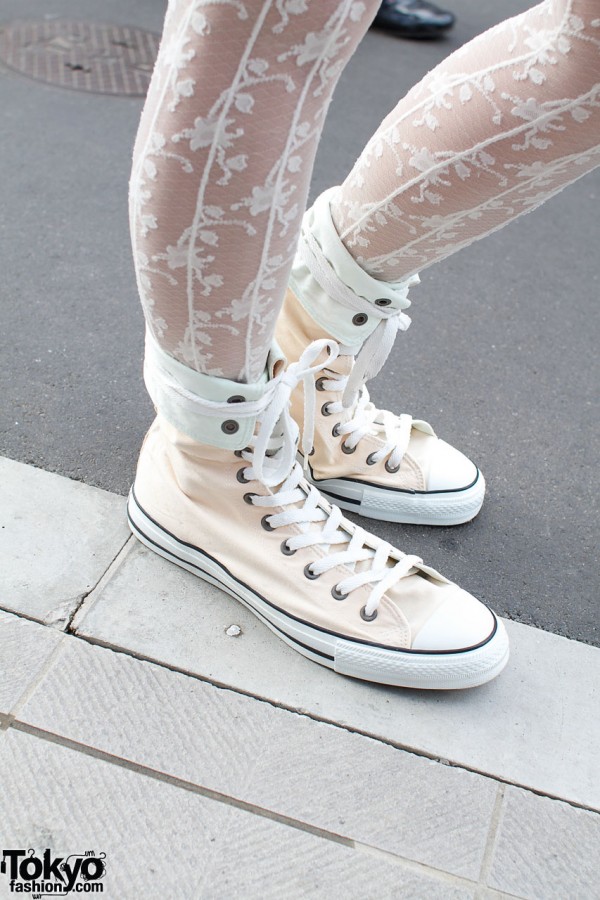 Click on any photo to enlarge it.