ScoLar Tokyo Opening Day Pictures
As promised last month, we made it out to the opening of the new ScoLar Tokyo shop in Harajuku yesterday (Saturday). The Tokyo Fashion crew is quite lazy (waking up on Saturday morning is difficult after Friday night), so we didn't actually make it in time to see the doors open – which means we can't tell you if there was a line or not. But, we got there a few hours after the official opening and there were definitely some people in the store looking around.
So, here are a few pictures of the opening day at ScoLar Harajuku.
ScoLar – open for business: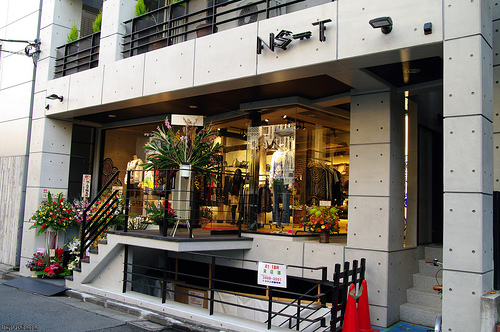 Japanese custom – Lots of flowers from fashion brands, friends, etc.:

A view of ScoLar's new home on Cat Street:

So, the shop is open for business now if you want to check it out. For full details on the location, address, a map, pictures of some of the clothing they carry, etc., you can check out our previous ScoLar Harajuku article.