ScoLar Tokyo Opening Next Saturday
One week from Saturday, on December 6th 2008, at noon, the new ScoLar Tokyo shop is opening on Cat Street in Harajuku. The new ScoLar shop will be located in the same building there The Viridi Anne used to be. The Viridi Anne shop moved to a new address in Aoyama near Gaiemmae Station a few months ago.
ScoLar is a casual cute-and-funky Japanese girls clothing line aimed at teens and twenty-something Japanese females. ScoLar was founded in Osaka in 2002 and the brand is still based in Osaka. The Harajuku shop will be their first dedicated shop in Tokyo and marks a major expansion for ScoLar.
The shop is currently still under construction, but the work will be done very soon as opening day is only about a week away now. Here are a couple of pictures of the building on Cat Street:
The old Viridi Anne building, soon to be ScoLar Tokyo: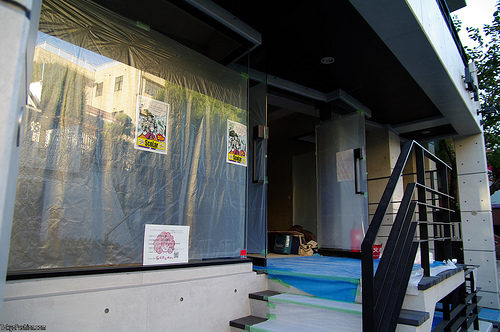 Another view of Cat Street's newest resident brand:

Much of the current ScoLar style relies heavily on print items made of cotton materials. The styling of the girls that wear the brand seems to involve lots of layered clothing. The line includes a lot of print t-shirts, print pants, skirts, denim shorts, print one-piece dresses, jackets and coats, bags and backpacks, scarves and boots, jewelry and other small fashion accessories.
Some of the brand's top selling items right now include a poncho inspired jacket that fits nicely with this season's folklore trend, print t-shirts, calf length skirts, and knitted gloves. ScoLar also has a sub-brand called ScoLar Kids aimed at the Japanese children's clothing market.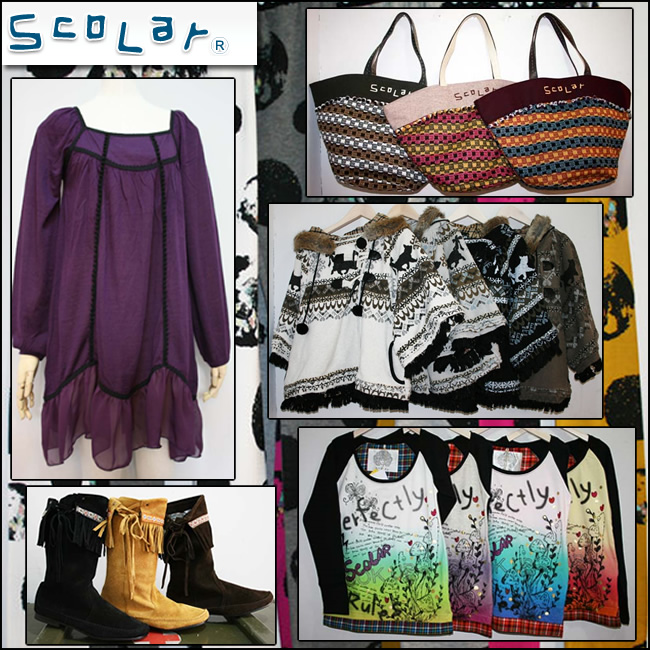 For the opening of the new ScoLar Harajuku shop, there will be some special promotions and the first 100 customers will get a free ScoLar ballpoint pen.
Here are all of the specifics so you can plan your opening day schedule now:
What: ScoLar Tokyo
Where: On Cat Street in Harajuku, Between Takeshita and Killer Dori
When: Opening Day is December 6, 2008
Address: 3-26-2 Jingumae; Shibuya-ku 150-0001
Phone: Not sure yet.
Hours: Grand opening is at 12 noon, but not sure about store hours yet.
Map: ScoLar Harajuku Map
Website: Official Website
More updates on this after the new ScoLar shop opens.