Sexpot Revenge, Don Quijote & Monomania
Yamada is an 18-year-old student who's pulled together a cute black-and-white outfit with a few touches of green and purple. Her t-shirt is from Sexpot Revenge and her swirly graphic parka is from Don Quijote. She borrowed her ruffled lace and chiffon skirt. She's also wearing striped knee-high socks and cool buckled high top boots.
Yamada has a large fabric bow and some smaller bow clips in her hair. Her accessories include a leather choker, a necklace with small toys and a silver bracelet and ring from Monomania. She's carrying an oversize leather bag with plenty of zippered pockets. The final touch is nail polish picks up the colors in her outfit.
When we asked Yamada about her favorite fashion brands the answer was Monomania. She also said her music is by T.M. Revolution.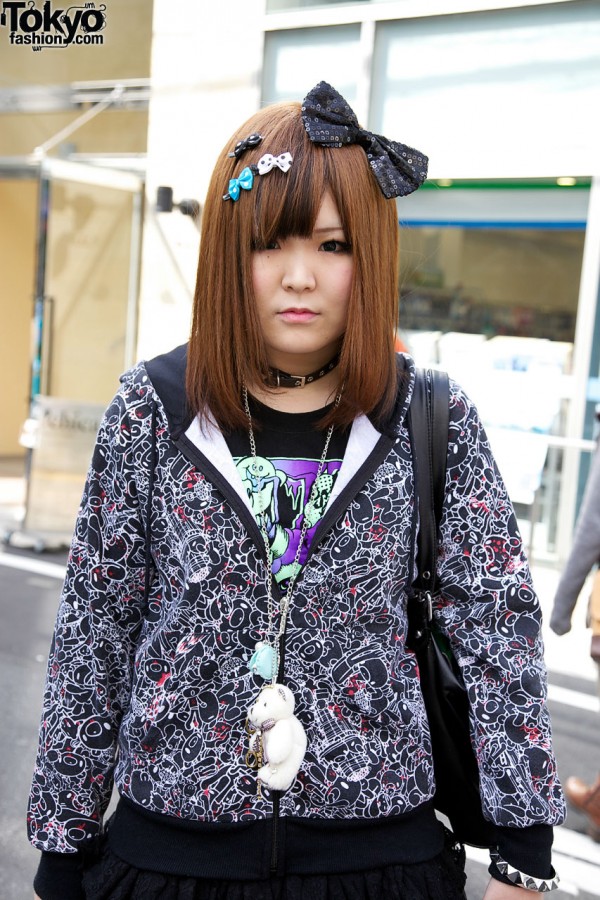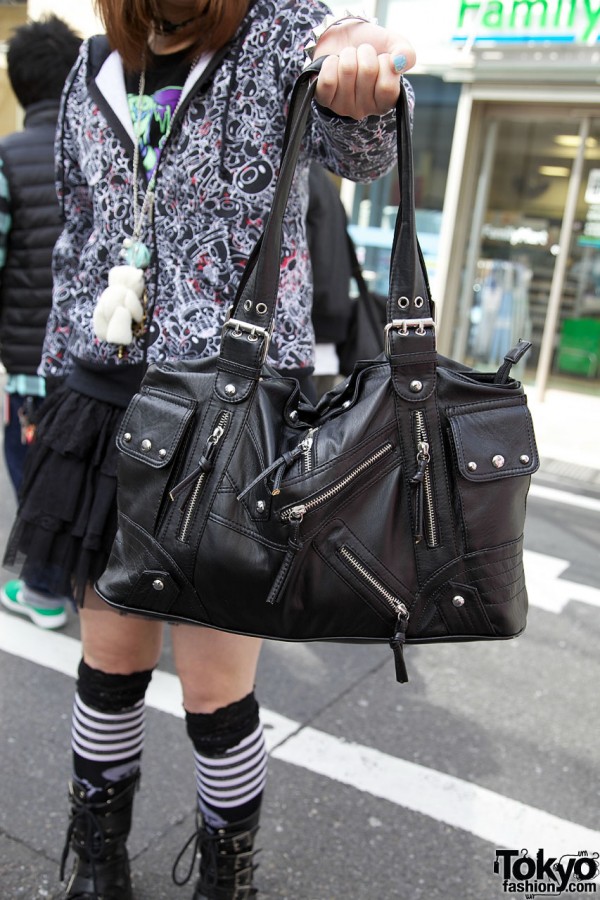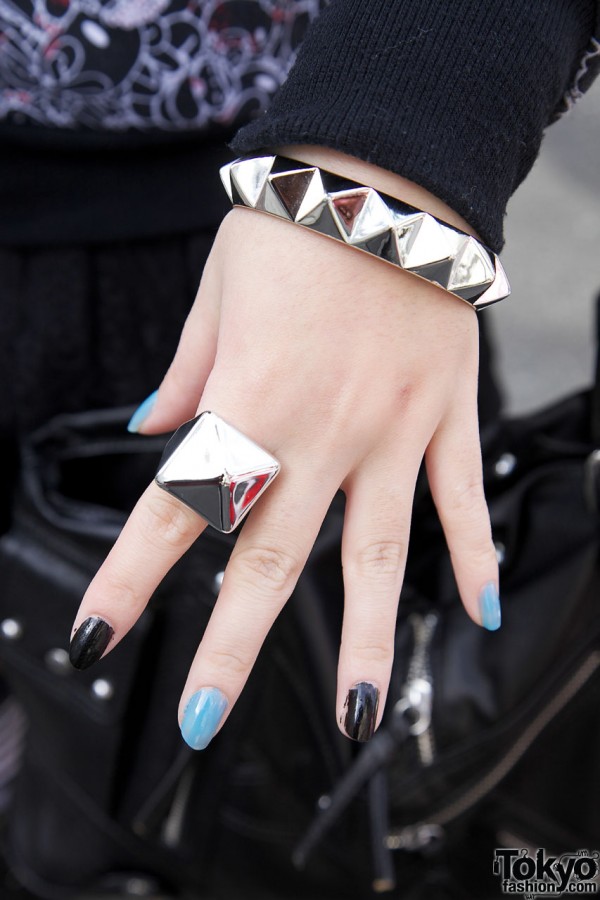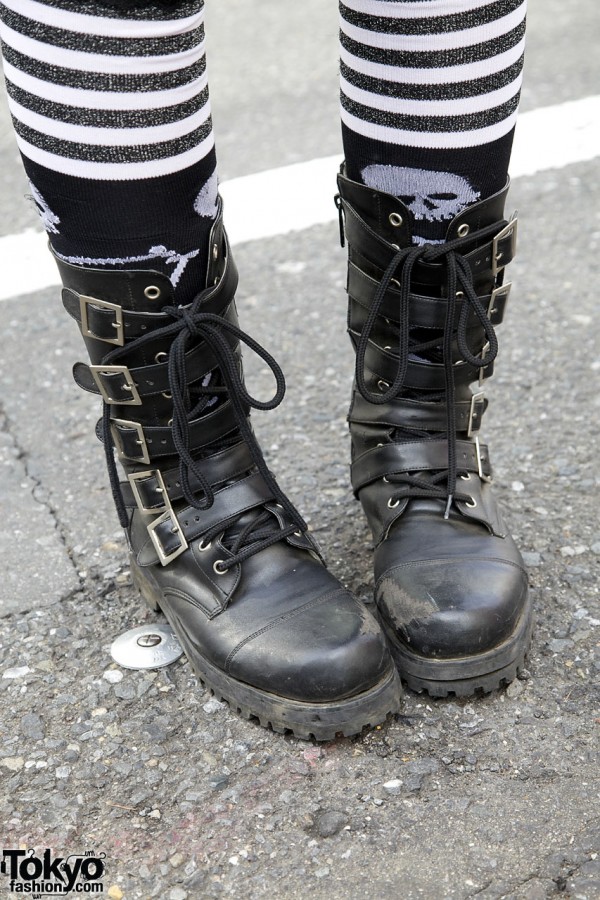 Click on any photo to enlarge it.