Shibuhara Girls Cast, Video Trailers & Premiere Announced


The reality show many of you have been waiting for, Shibuhara Girls, now has an official premiere date, video trailers and, even more interestingly, each of the girls in the show's cast has been introduced and profiled.
Shibuhara Girls will be the first ever reality show made in Japan by MTV. The show will be debuting on MTV Japan on January 8th and on MTV S.E.A. February 5th, 2010 at 1PM SIN/HK/PHIL time, with plenty of repeats to follow later on in the week in case you miss it the first time around. Considering MTV practically invented the reality show genre, it's about time Japan got one, too.
First, here's a bit about the show's premise and backdrop. It's set in the fashion and entertainment meccas of the Shibuya and Harajuku districts in Tokyo. The reality program follows four young women as they attempt to achieve stardom in music or modeling, and chronicles the ups and downs of their journey. Unlike the cast in the Hills or Laguna Beach, however, these women aren't unknowns, but actually already have a fair amount of fame. Here are the Shibuhara Girls themselves:
The Cast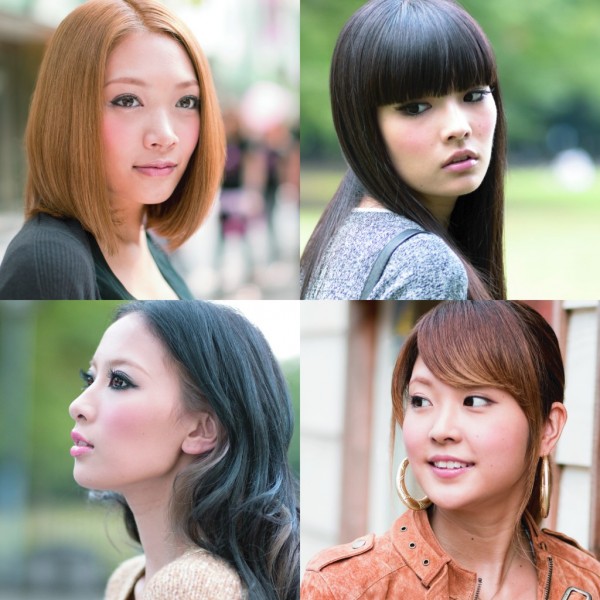 Kozue Akimoto

Kozue Akimoto is a fashion model who has already achieved a great deal of success since stepping onto the scene back in 2009. Of course, she's also known for another reason, as the daughter of Chiyonofuji, who is perhaps one of the most successful sumo wrestlers of modern times. She faces the pressure of stepping out from under her father's shadow.

Marie Ishikawa

Marie is a 22 year old native of Tokyo who is on the verge of breaking into the pop scene. She's released a few songs but has big hopes riding on the debut album she's currently putting together.

Shion Miyawaki

Shion Miyawaki is probably best known for her single BOY, but since her early success she's seen her stardom fall. Originally from Nagasaki, she's lived in Tokyo since her teenage years and currently faces the pressures of choosing between her declining career and her boyfriend.

Sun Wei

Sun Wei was born in China, but raised in Japan. She's a successful model for the magazine Pop Sister, which has already exposed her to a giant audience. She's also an internet hit with a very popular blog and over 8,000 followers on her Twitter account. However, despite her legion of growing fans, Sun Wei is still single and looking.
We were a little surprised to find out that all of the girls already seem to be somewhat famous, but it looks like an interesting cast of characters, each with seemingly different personalities. Each episode is 30 minutes and there are 12 episodes in total. We will definitely be interested in finding out what the show's about once we've seen a few episodes. In the meantime check out these teasers from MTV below.
There is more info and a few more videos on the MTV Asia website.
All images in this article courtesy of MTV Asia.