Shibuya 109-2 Style Guy & Exile Girl in Harajuku
This cute Japanese couple – she's 17 and he's 19 – were photographed on the street in Harajuku. The guy in glasses has a gyaru-o hairstyle and he told us that Shibuya 109-2 was his favorite place to shop. He's wearing a Mickey Mouse t-shirt under a hooded blazer, plaid cropped Gennaro pants belted with a Buzz Spunky belt, and Buzz Spunky boots. He said his favorite brands include Mayhem, Lust, and – you guessed it – Buzz Spunky. The girl with him is wearing a beanie, a striped sweater, a denim skirt, and ugg-style boots. Her favorite brands include Cecil McBee and Liz Lisa.
When we asked them about music, the guy said he likes Janne Da Arc and the girl said that she listens to Miriya Kato and Exile.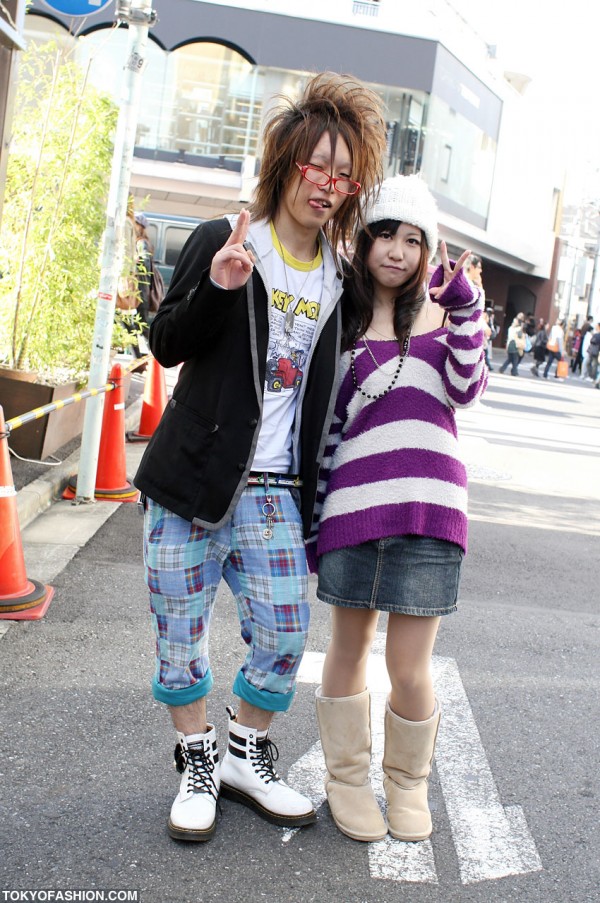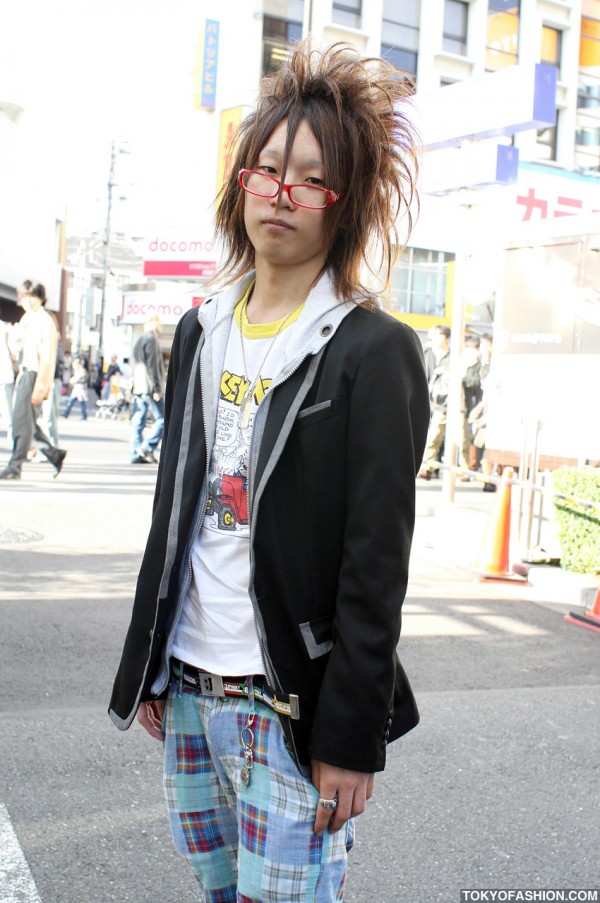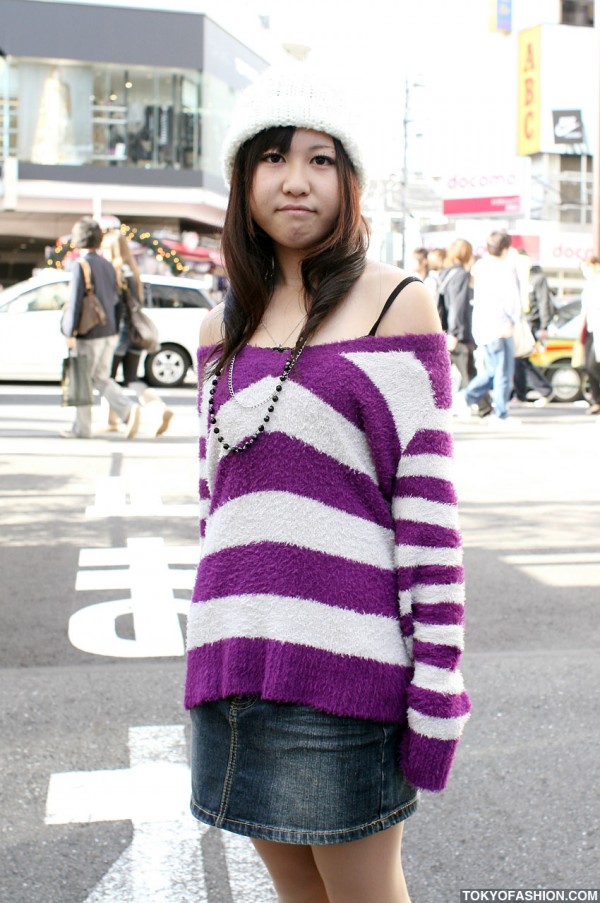 Click any photo to enlarge it.