Shibuya Heart Sunglasses Girl
A really cute and friendly Japanese girl showing off her Tokyo street style on the corner of Cat Street and Meiji Dori in Shibuya.
She's wearing a blue and white striped hat with white heart shaped sunglasses, a white large text print t-shirt, short shorts, torn black stockings, and pointy black pumps/heels. She's also wearing a vintage style heart and beads necklace and has a gold watch with a black band. Her nails are painted blue.
The cool print t-shirt that she is wearing says "Babylon System is the Vampire", which is a lyric from the Bob Marley song "Babylon System". The shirt is made by the Japanese brand Kette as part of their KETTE EMPRESS women's clothing label.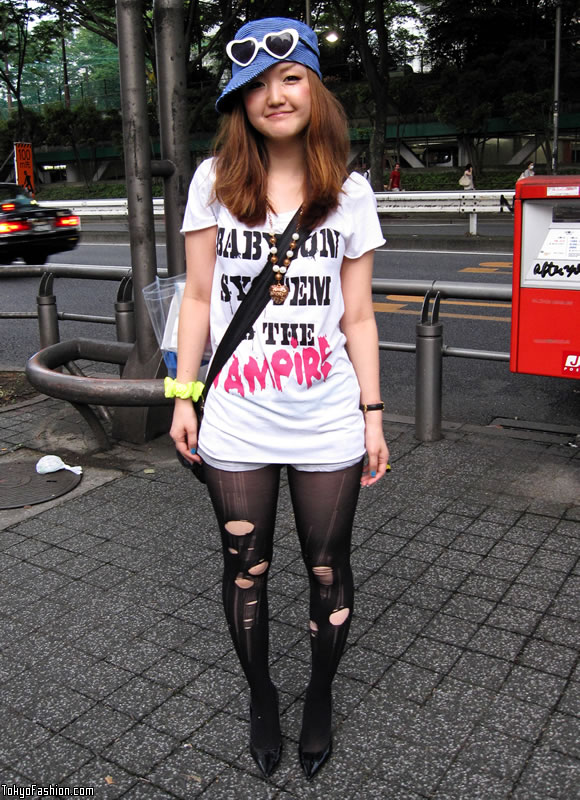 Click the picture to see a bigger version. This photo was taken in late July 2009.