Ships Shirt & Mario Jeans Remake
Here's a novel solution for wearing your pants as low as possible. Uratuji has attached his Marios jeans to a zippered jacket to create a jumpsuit effect. He's also wearing a plaid dress shirt from Ships and a cool two-tone bow tie. His gold backpack is from H&M.
Uratuji's glasses are by Hakusan x Tenderloin. His oxford-style shoes are from Y's. We asked his favorite shops/brands and he said Von Sono and Idea by Sosu. He likes the music of Lady Gaga.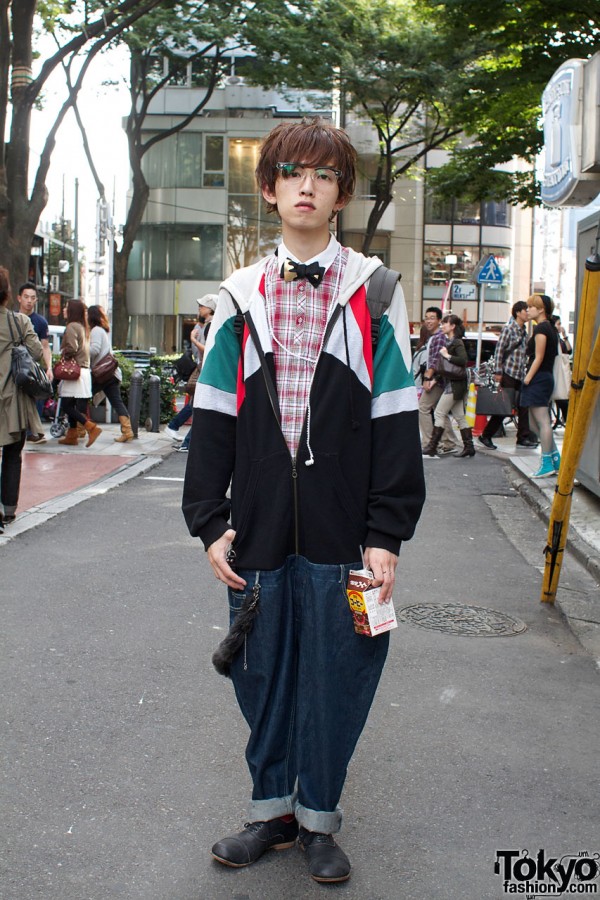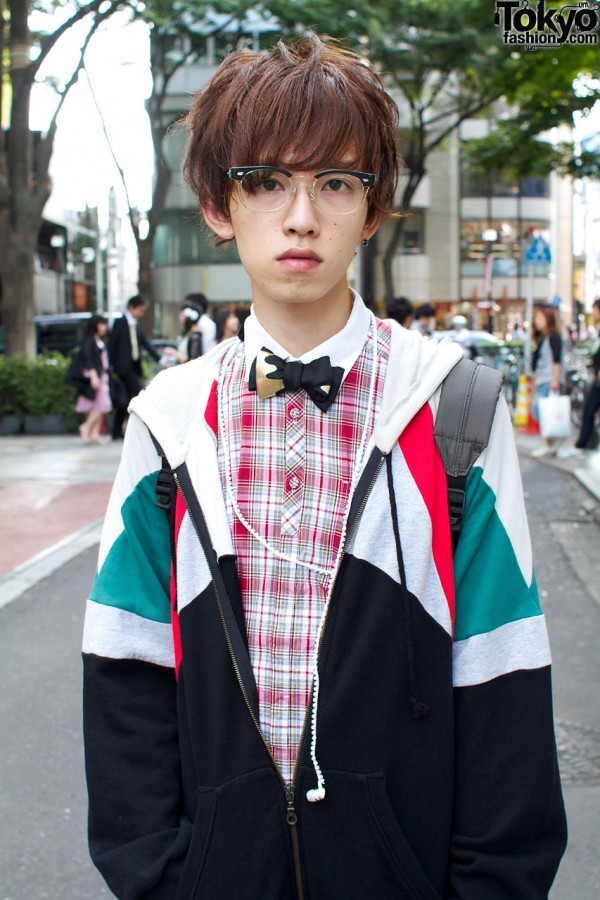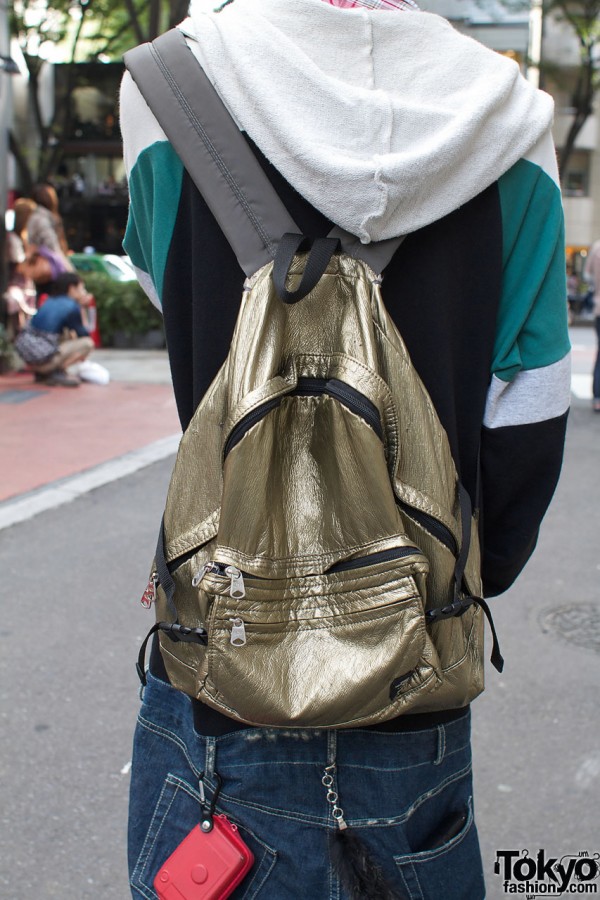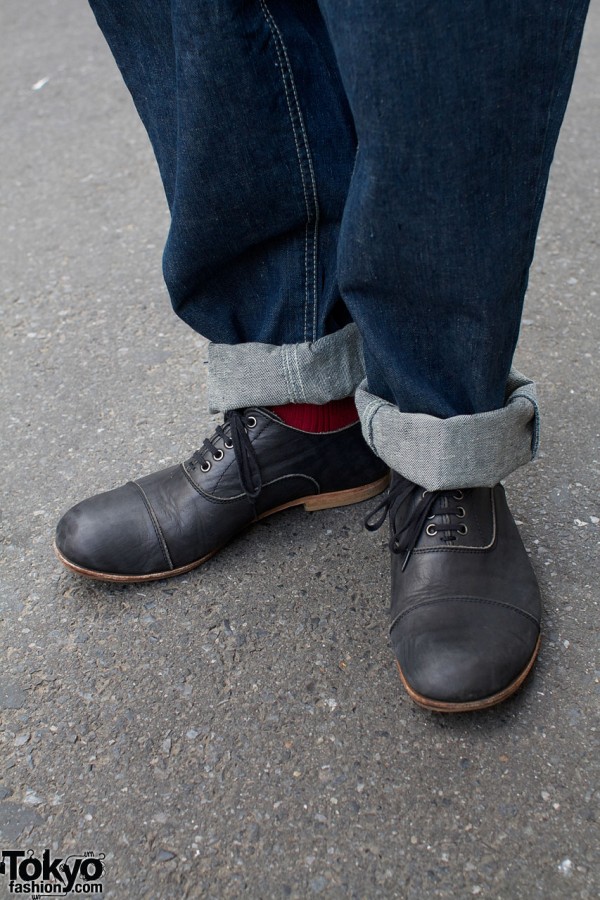 Click on any photo to enlarge it.