Smoking Harajuku Guy in Hat & Glasses
This 22-year-old Japanese guy was photographed in Harajuku. He's wearing a hat, glasses, a long zip sweater, a long shirt with maybe a slight a tie-dye pattern, a vintage-style waist bag, shorts, tall black boots, a large tassel necklace, and a backpack. There are probably some layers I missed in there, so look carefully!
When we asked him about fashion brands, he only said that he was wearing a top by "Bern". Not 100% sure what that means, but if I had to guess, perhaps that zip sweater is by Bernhard Willhelm. It has the long lines and baggy fit that some of the Bernhard Willhelm outerwear is known for, and he's a designer that's quite popular with stylish guys in Harajuku. Still, just a guess! Some of the rest of his outfit came from resale/vintage shops.
He also told us that one of his favorite bands is the (now-defunct) Japanese rock band Rosso.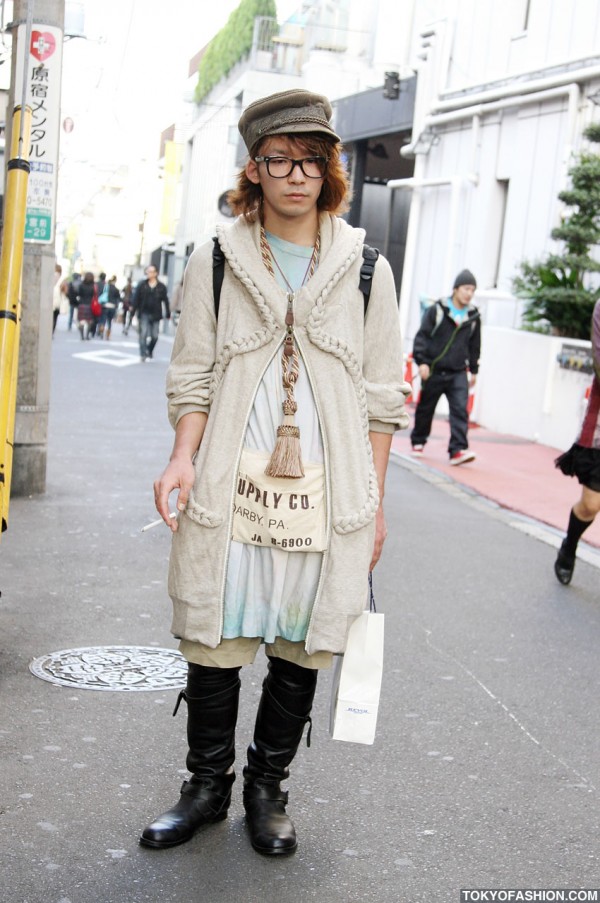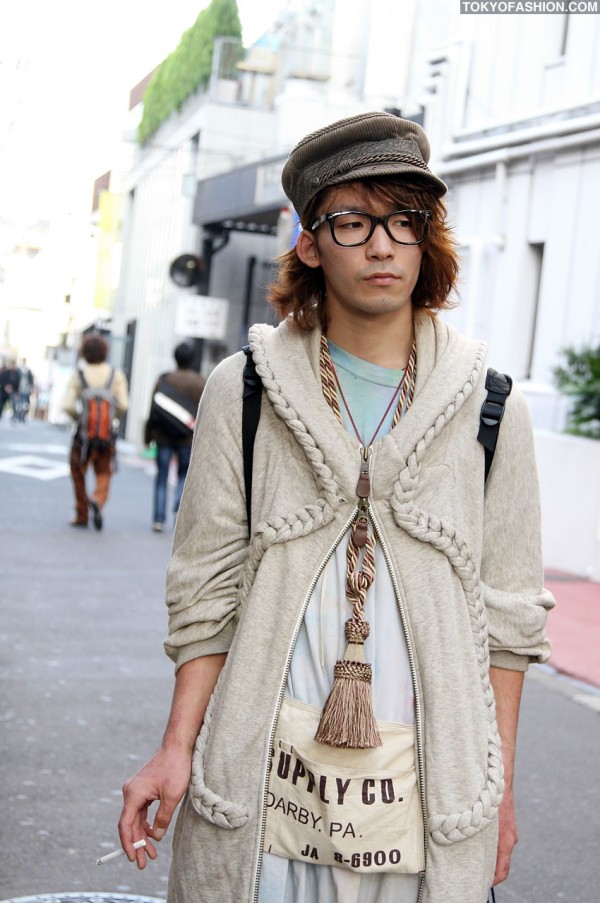 Click either photo to enlarge it.