Snoopy x Mercibeaucoup Spring 2009
The Japanese fashion brand Mercibeaucoup, by designer Eri Utsugi, recently launched a line of clothing in collaboration with the popular American comic character Snoopy. Mercibeaucoup has done some Snoopy items in the past, but there are a bunch of new items in this spring 2009 collaboration.
Cute Peanuts character Snoopy is quite popular in Japan (there even used to be a big Snoopy store directly across from Harajuku Station), and Mercibeaucoup is a cool girls fashion brand, so it's pretty likely that hot items in this collection will sell out quickly.
Mercibeaucoup x Snoopy window display in Harajuku:

The designs feature both classic Snoopy drawings and some modern illustrations of Snoopy as imagined by Eri Utsugi. There is a cute rough line drawing of Snoopy that is used in some of the patterns in the collection where Snoopy's head looks a little like a peanut with ears.
Cute drawing of Snoopy as a Peanut with ears?

The new Snoopy x Mercibeaucoup collection includes t-shirts, bags, socks, jewelry, accessories, and other items.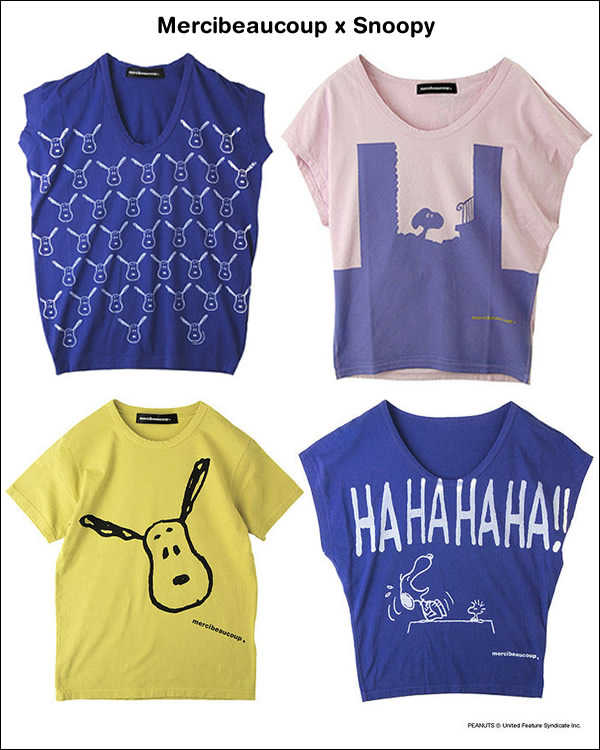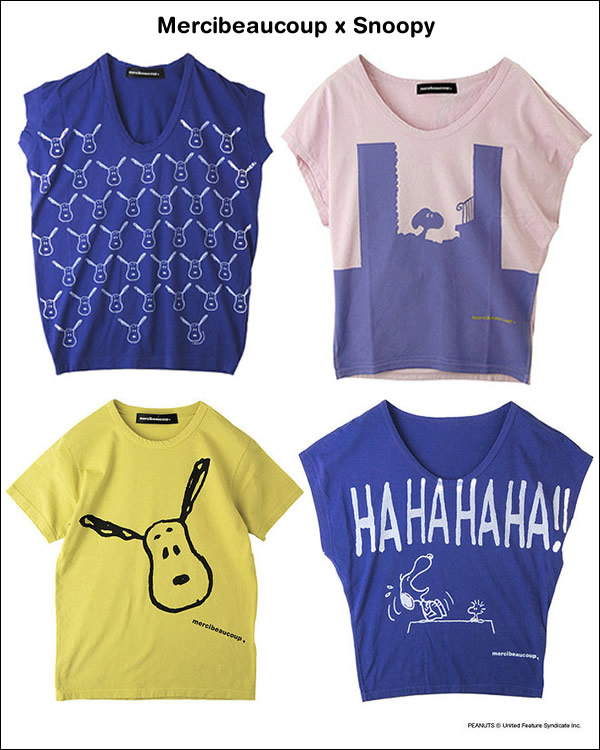 One of the shirts in the collection is a (possibly 80's influenced?) design that uses Snoopy's floppy ears as sort of giant shoulder pads and / or wings that drape over the sides of the shirt.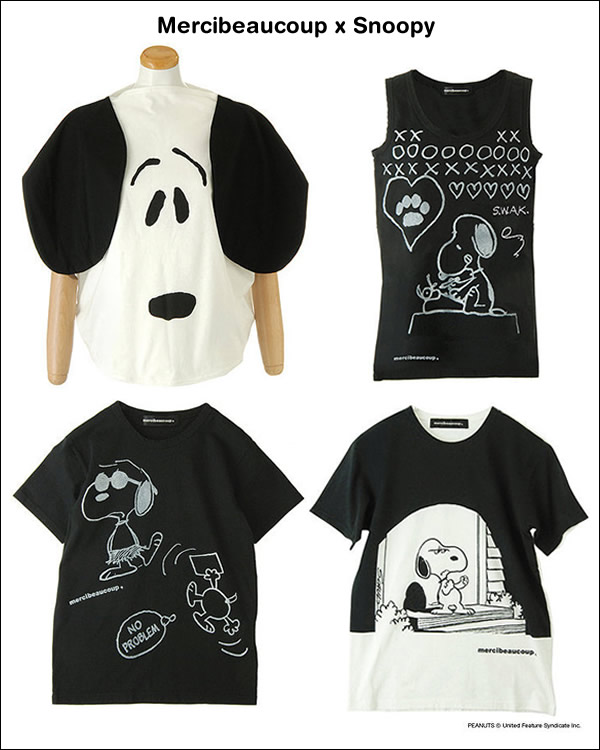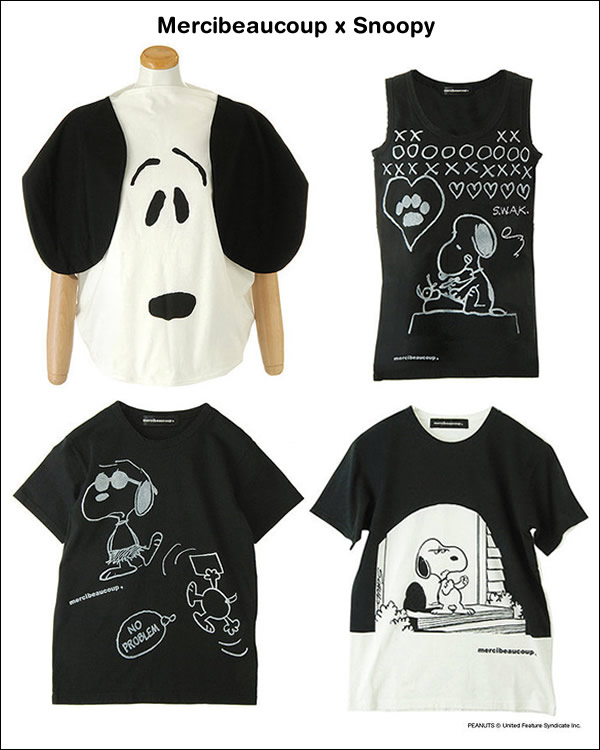 There are several designs of bags with various different Snoopy prints on them – including a bag with floppy Snoopy ears like the shirt mentioned above.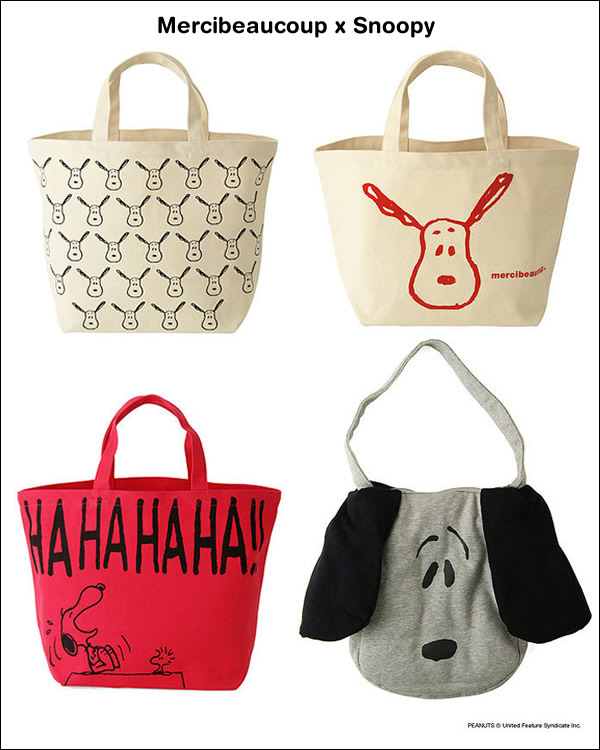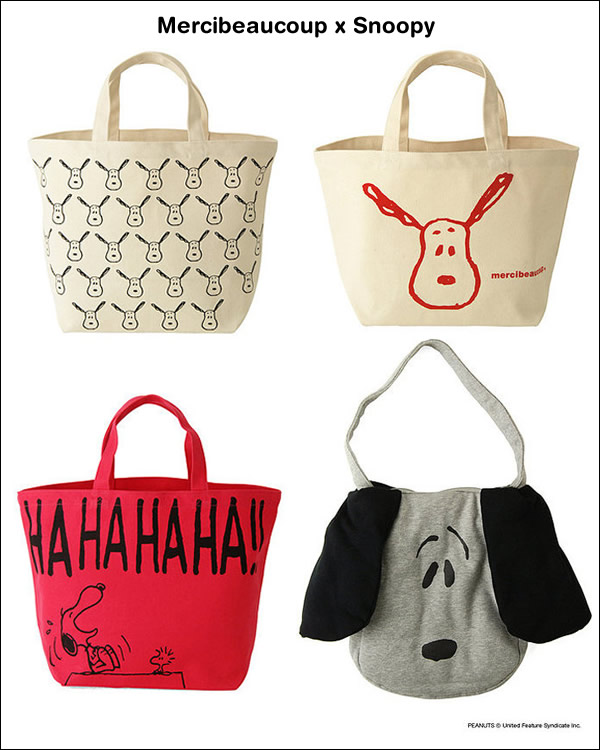 The Snoopy-inspired jewelry – including necklaces, phone straps, and other items – in the collection come in both gold and silver and some pieces feature the cool Eri Utsugi Snoopy illustration from the t-shirt and bag prints above.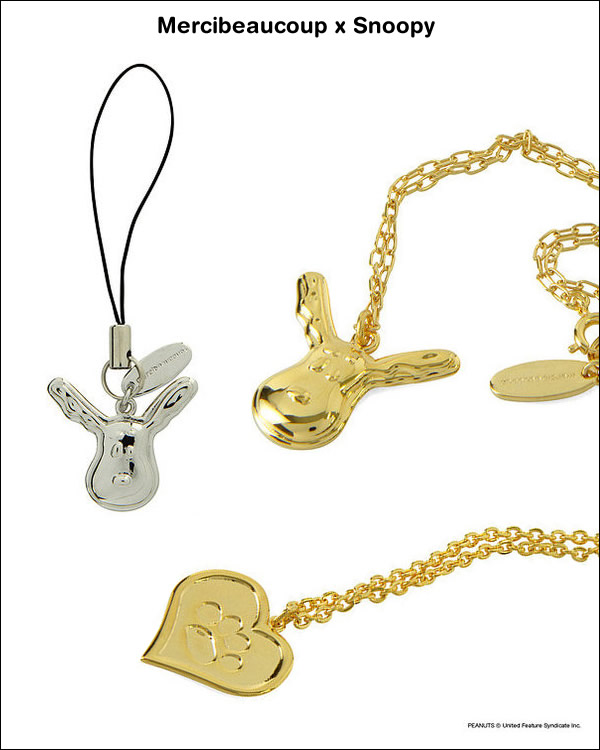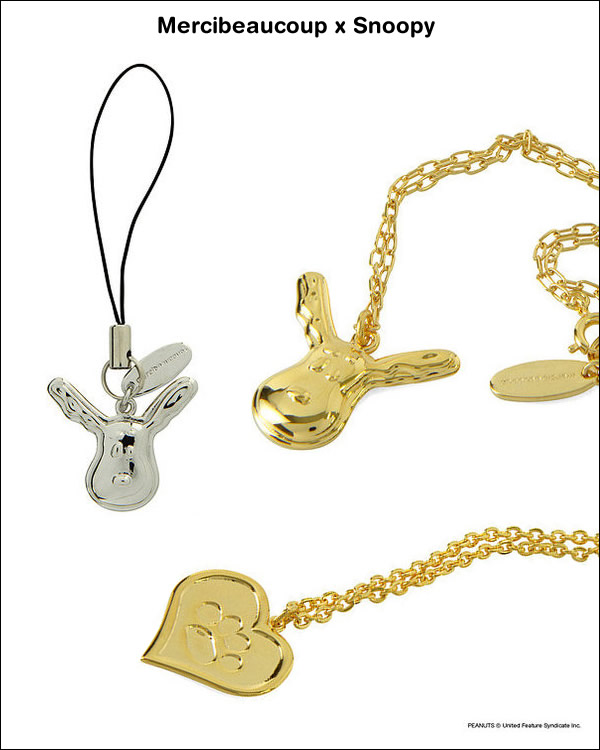 Prices for pieces in this collection seem to run from around US$20 for a pair of Mercibeaucoup Snoopy socks to just above US$100 for the t-shirt with the floppy ears.
Again, with Snoopy and Eri Utsugi both being extremely popular with young fashionable Japanese girls, you better get these quickly if you want to get them at all.
External Links