Sorry, Mum and Dad – Shibuya
Tokyo street style photo taken in the summer of 2009.
This Japanese guy and girl posed for our photo at the end of Cat Street in Shibuya. The guy is wearing a Graniph cap that says "Music Makes Me So Fun", a t-shirt that says "Sorry, Mum and Dad", checked shorts, and black low top sneakers. His silver jewelry includes a necklace, several rings, and a wallet chain with skulls on it. He is also carrying a cher eco bag. The girl is wearing a black top over a striped tank top, long black shorts, and pink blue and white New Balance 730 high tops. She is also wearing a hoop earring, a coral bracelet, a bead bracelet, a pink watch, and a silver necklace with skulls. Did we mention that the guy's shirt has a skull on it too?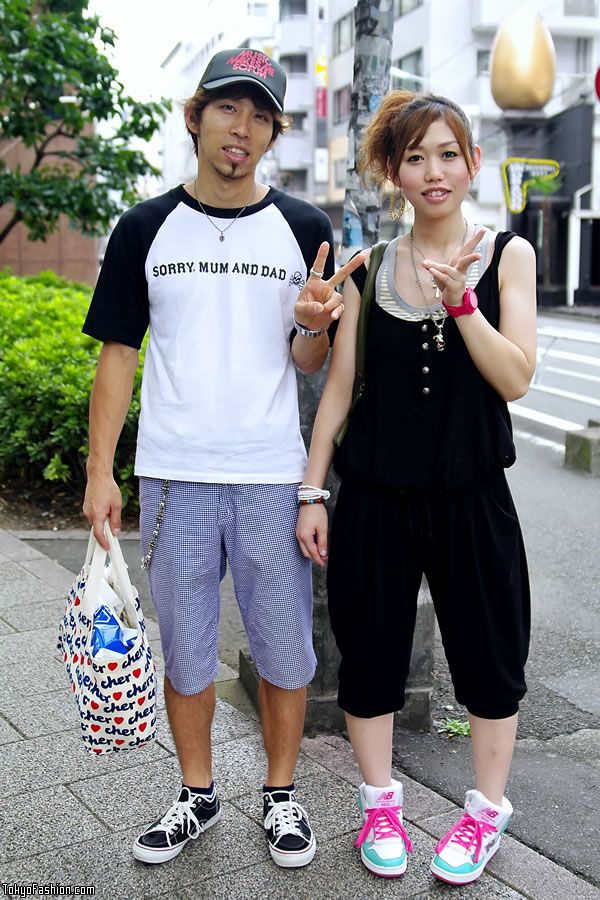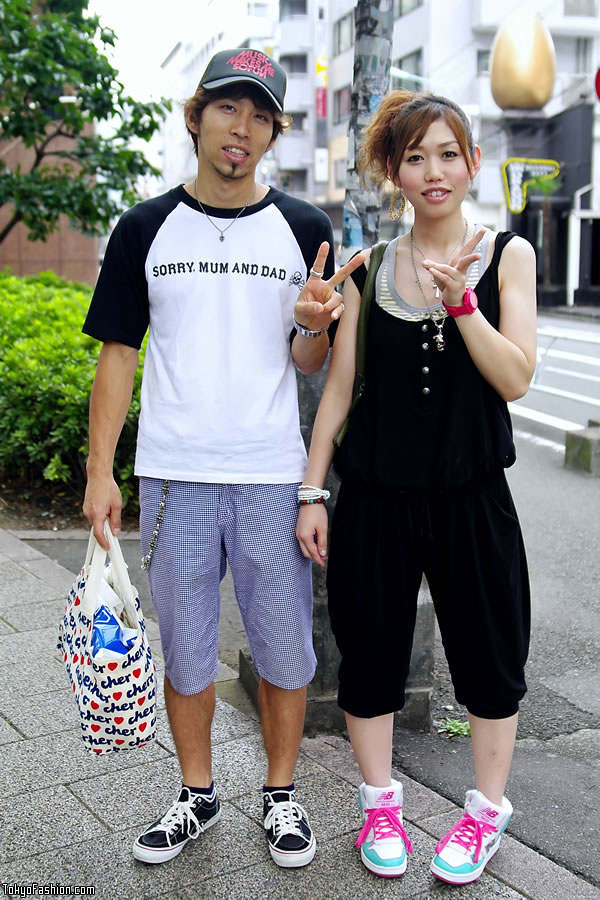 You can click the photo to see it in higher quality.