Starstyling Pieces from Wut Berlin
This blonde Japanese guy in a colorful sweatshirt is Yamanaka Wilson, a 22-year-old student. Both his sweatshirt and dotted cropped pants are by Starstyling and purchased at Wut Berlin (a select shop in Harajuku/Omotesando). His multi-colored sneakers are from Nike. Long black socks pull the look together.
Yamanaka told us his favorite shop is Wut Berlin. You can find out more about him on his blog.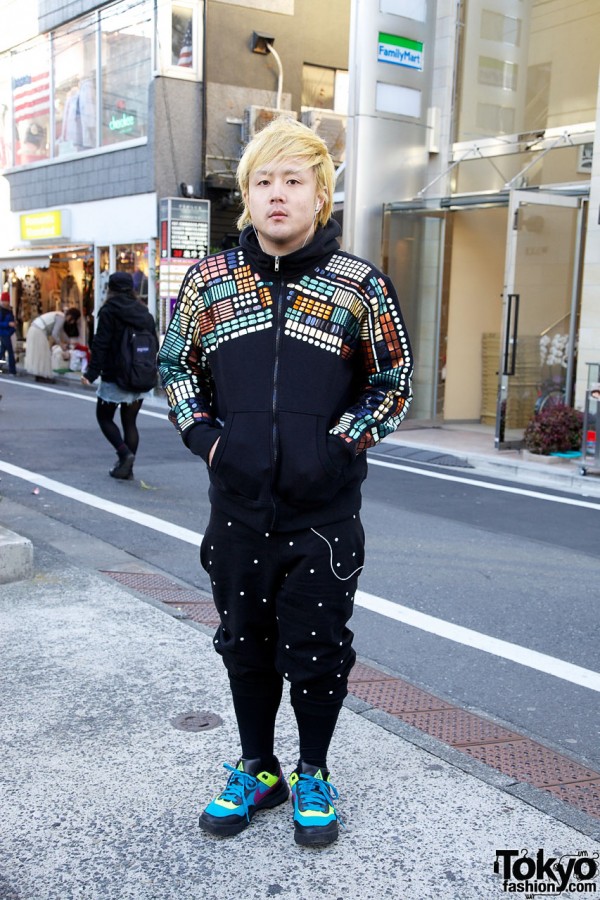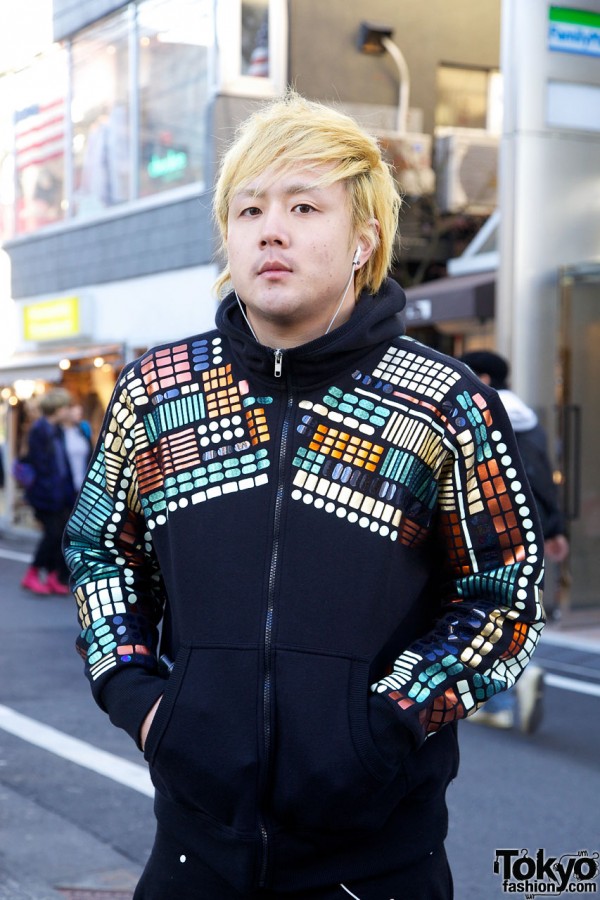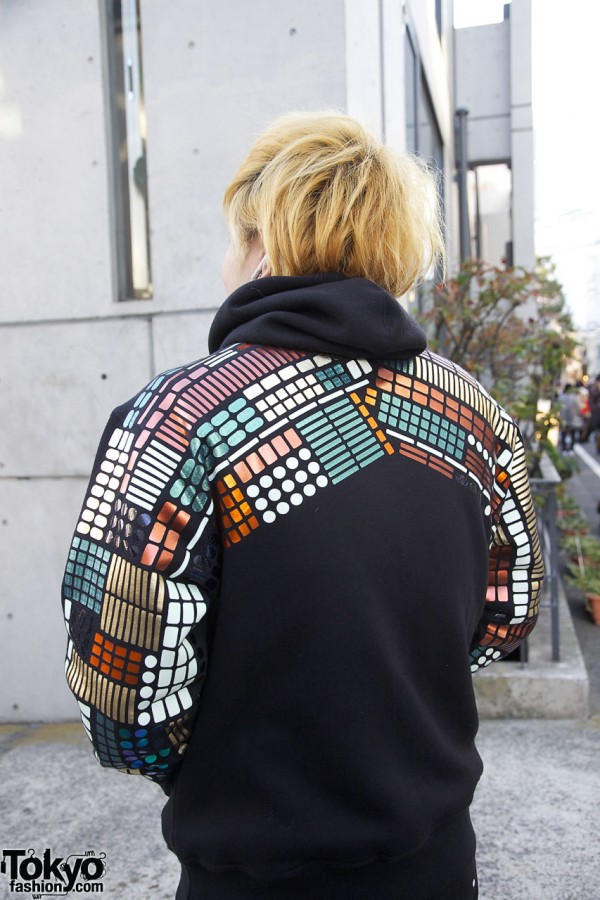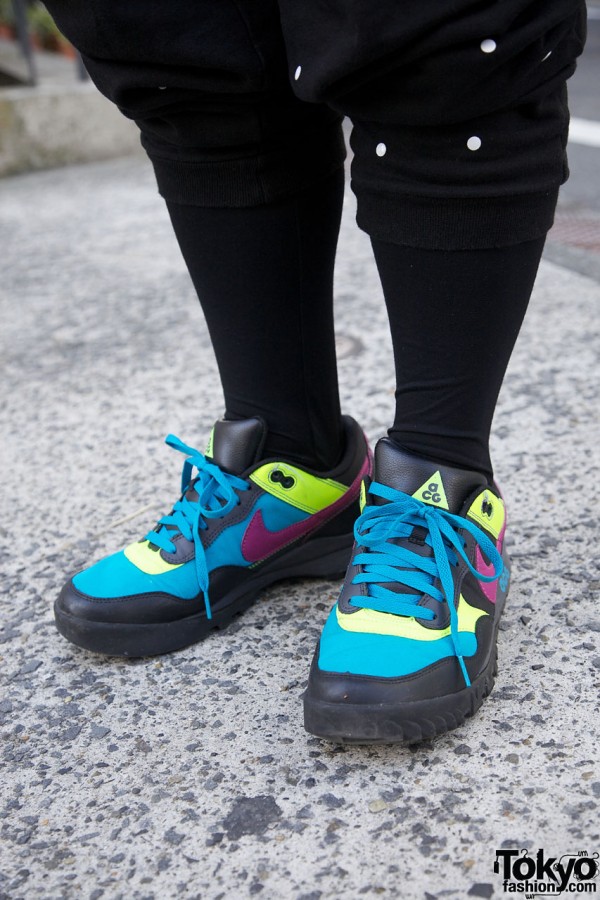 Click on any photo to enlarge it.
Note: These street snaps were taken before the big earthquake that hit Japan on March 11, 2011. Things are slowly getting back to normal in Harajuku, so we're working on getting caught up on our street snap postings. Please consider supporting the earthquake relief efforts through one of these organizations.