Striped Japanese Galaxxxy Girl in Shibuya
This way-cool 23 year-old Japanese girl was photographed near Center Street in Shibuya. She is wearing a black and white outfit by the Shibuya-based brand Galaxxxy, stylish black heels, and a black backpack. She's also got a pierced lip, and she wrote down that some of her accessories were from the Japanese brand JSG. Her favorite brand/shop is Galaxxxy, and her favorite music is electro.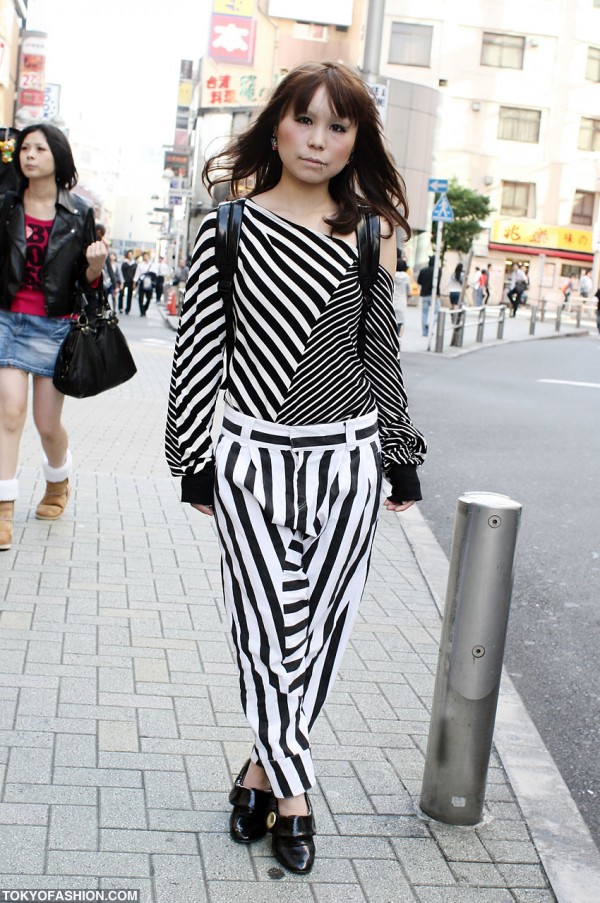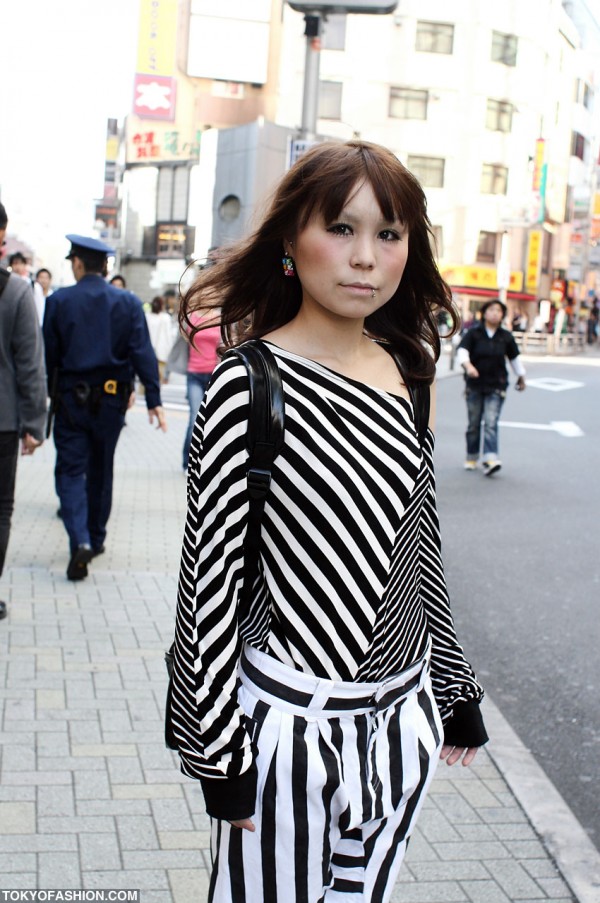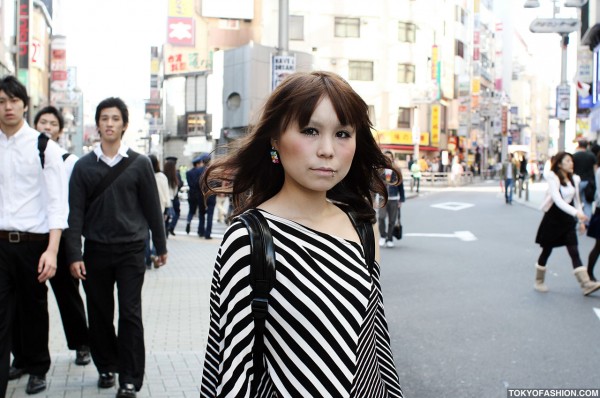 Click any photo to enlarge it.