Stylish Japanese Girl With Red Hair in Shibuya
This stylish Japanese girl with cool makeup and red hair posed for our photo on Fire Dori in Shibuya. Her outfit has a definite vintage feel to it. She is wearing a belted dress with an all-over flower pattern, a sheer shrug, dark red stockings, and patchwork slippers. She is also wearing a fur collar (not sure if it's real or faux) with the head attached, a large heart necklace, and she's carrying a large leather purse.
Update: We now believe that this girl is shop staff at Grimoire in Shibuya. Lactose Intoler-Art recently posted a photo on Flickr that looks like the same girl.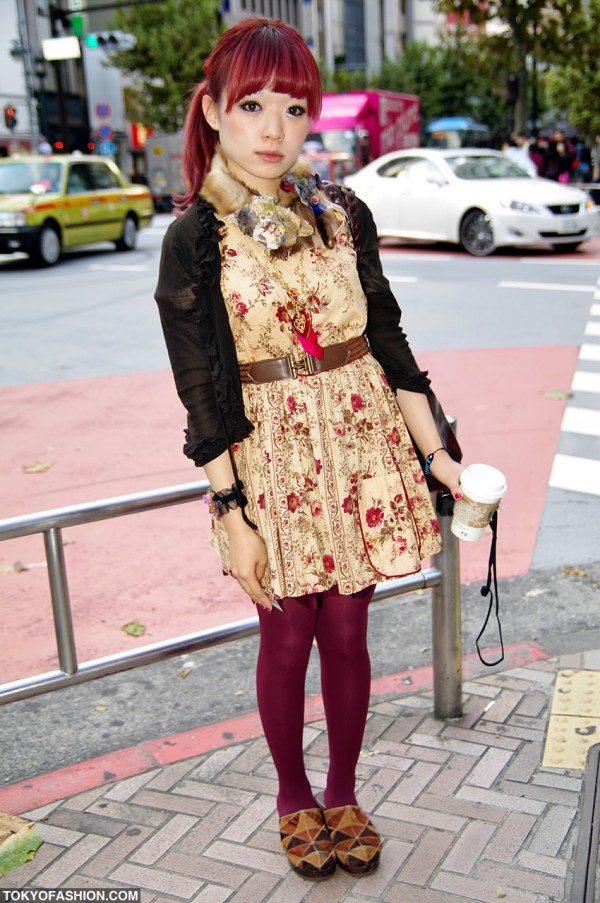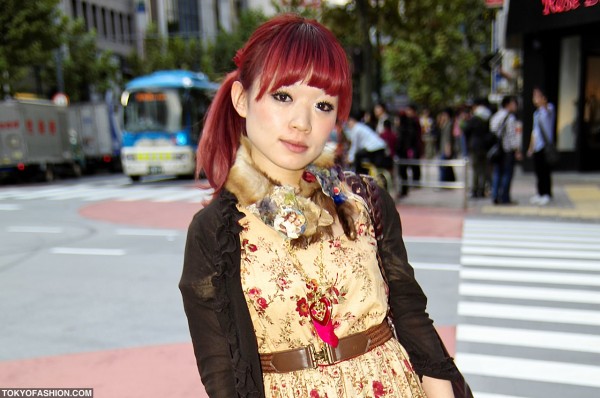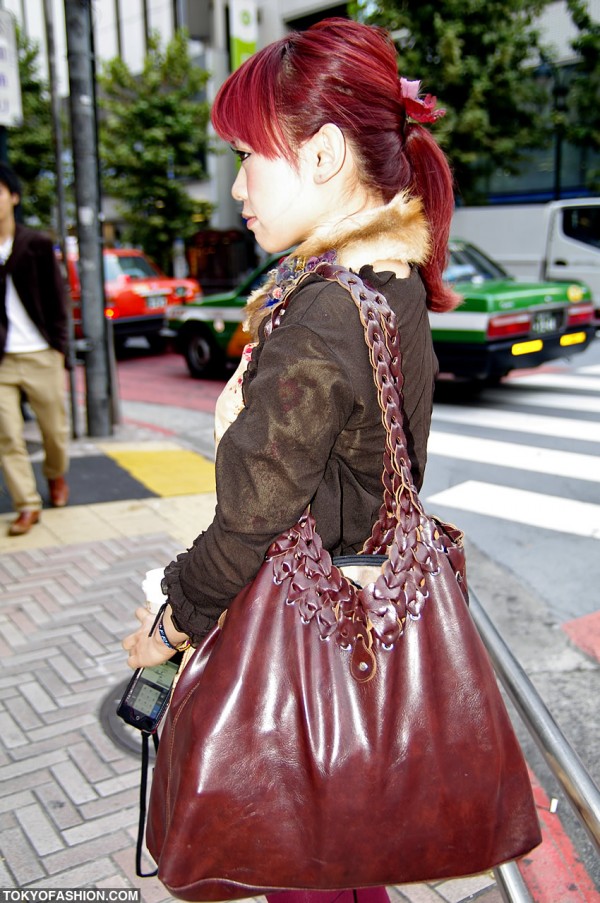 Click any photo to enlarge it.