Summer Style ala Wonder Rock & Lowrys Farm
We met these two friendly girls in Harajuku and liked their simple summer style. On the left with long streaked hair is Erika, a 20-year-old self-described furita. She's wearing a short baby doll empire dress from Wonder Rock with black gladiator sandals. Accessories include a black ruffled parasol and a cross-body leather purse from Heather. Erika told us her favorite fashion source is Nadia and she likes the music of Sukimaswitch.
The girl on the right with an auburn bob is 18-year-old Kana, a student. She's wearing a white Army t-shirt from Lowrys Farm with white shorts, white ruffled socks and black high top Converse sneakers. She's also carrying a white backpack. Kana also said that the Nadia boutique is her favorite shop and she likes to listen to Yuzu.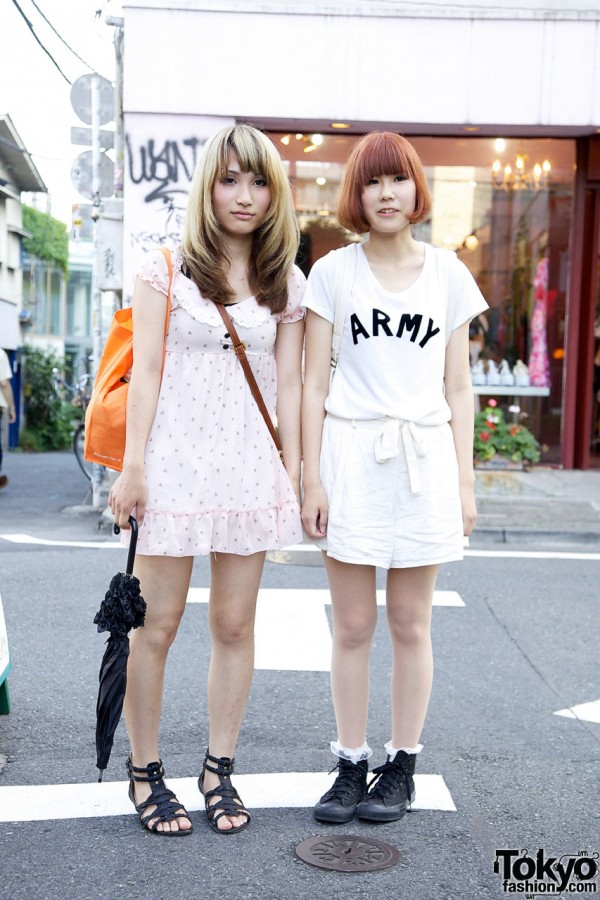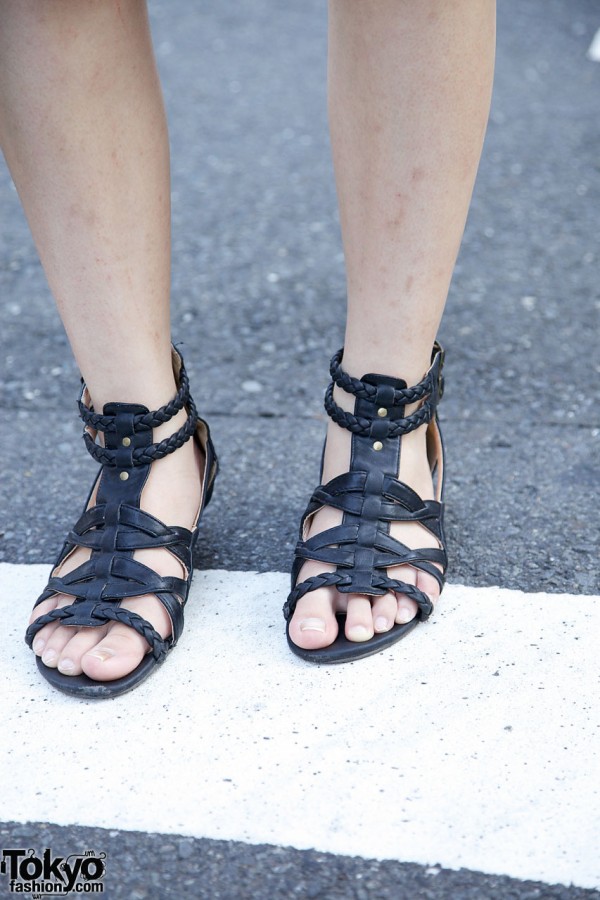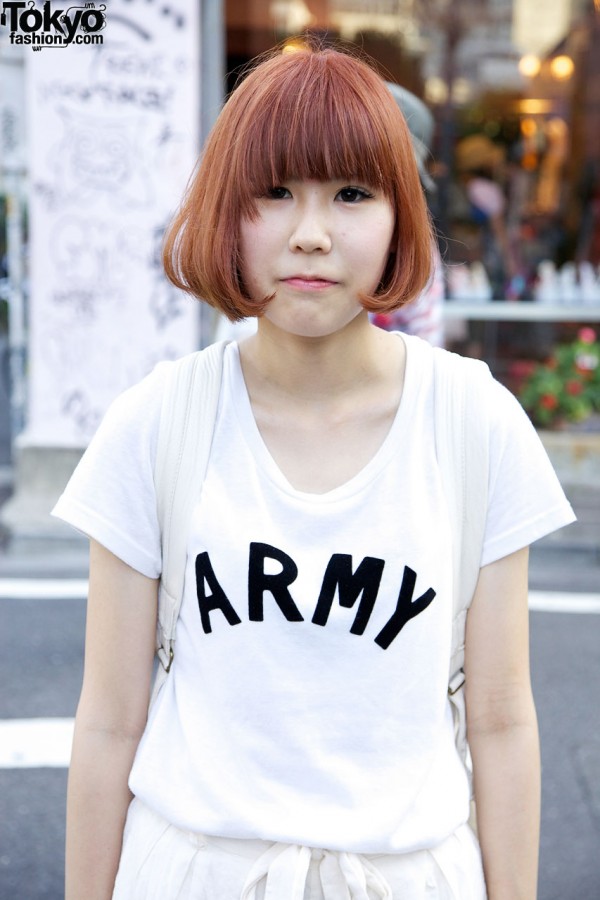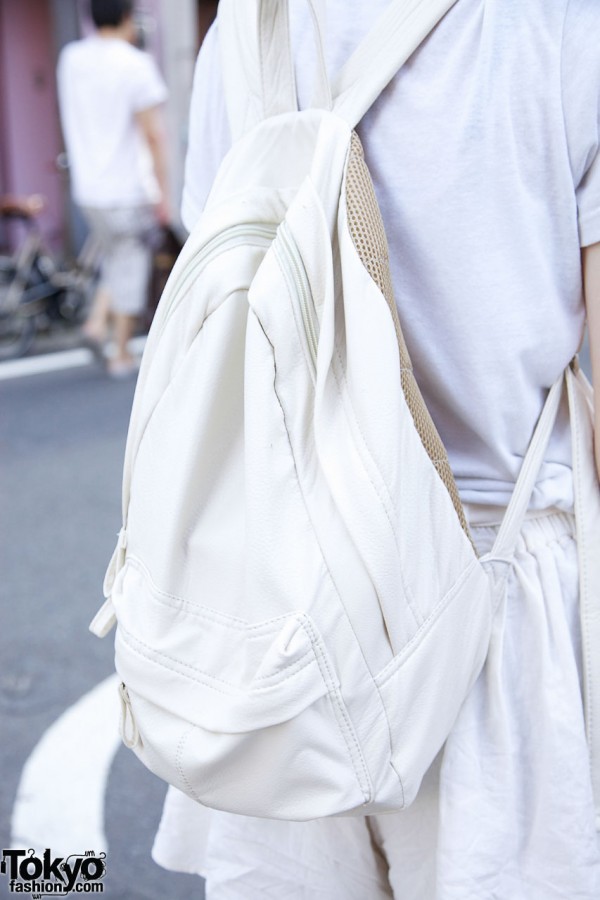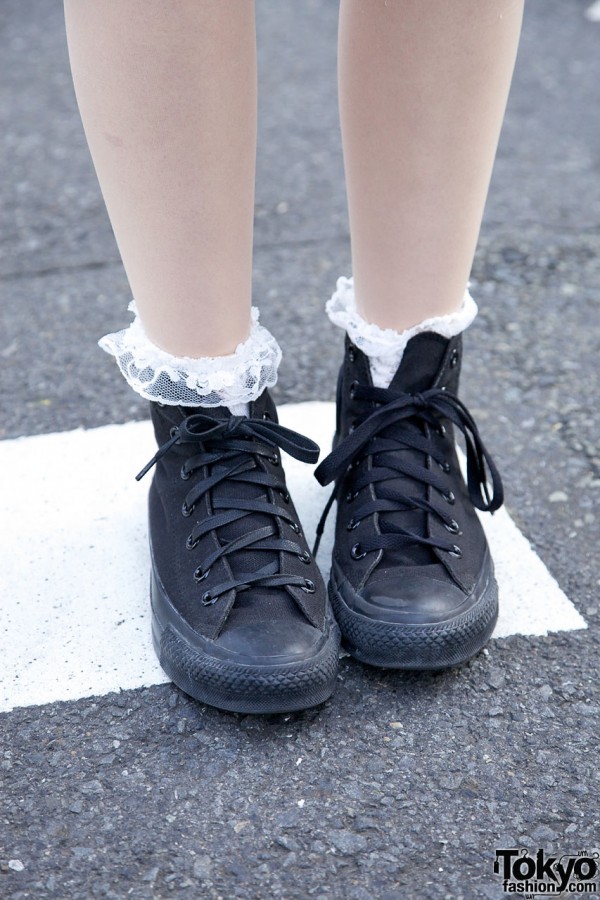 Click on any photo to enlarge it.