Swanky Designers in Hermes Scarf & Moccasins
Both of these cute Japanese girls are designers for the Swanky brand. The girl with the blonde bob on the left is wearing a Hermes scarf with a black top and black shorts from Barak. Her large black bag is also from Barak. Her amazing shoes are from Shibuya 109.
The auburn-haired girl on the right is wearing tops from Swanky and Barak with Swanky denim overalls. Her authentic suede beaded moccasin shoes are from Minnetonka. Her blue and white fabric bag is from Cher. She's also wearing a small-brimmed straw hat, a popular accessory in Tokyo this season.
Both girls say Swanky is their favorite brand. Their favorite music genre is house band.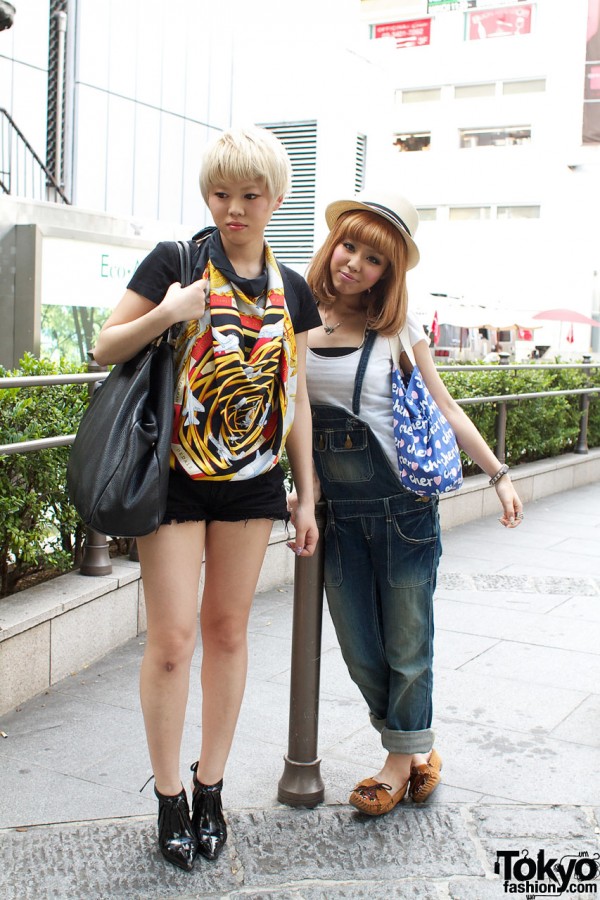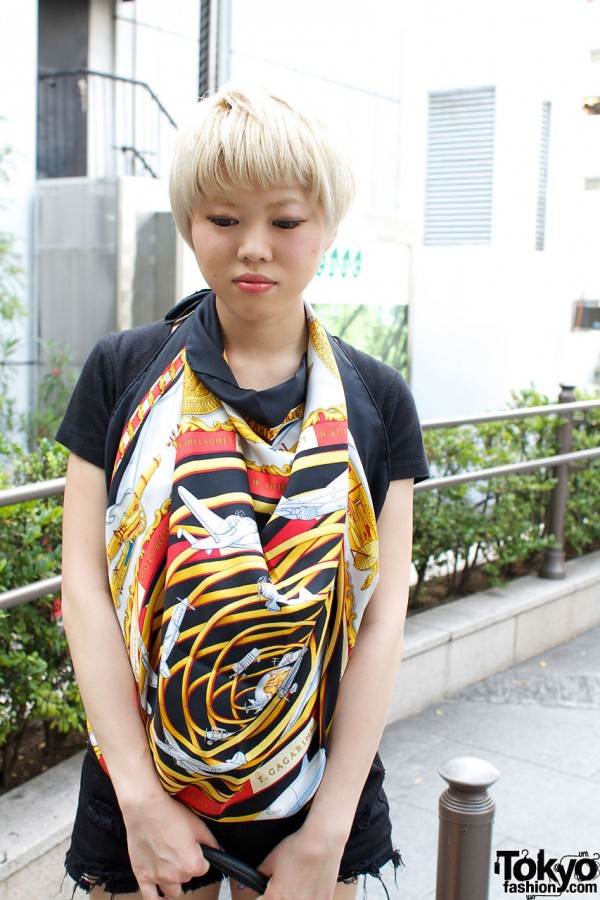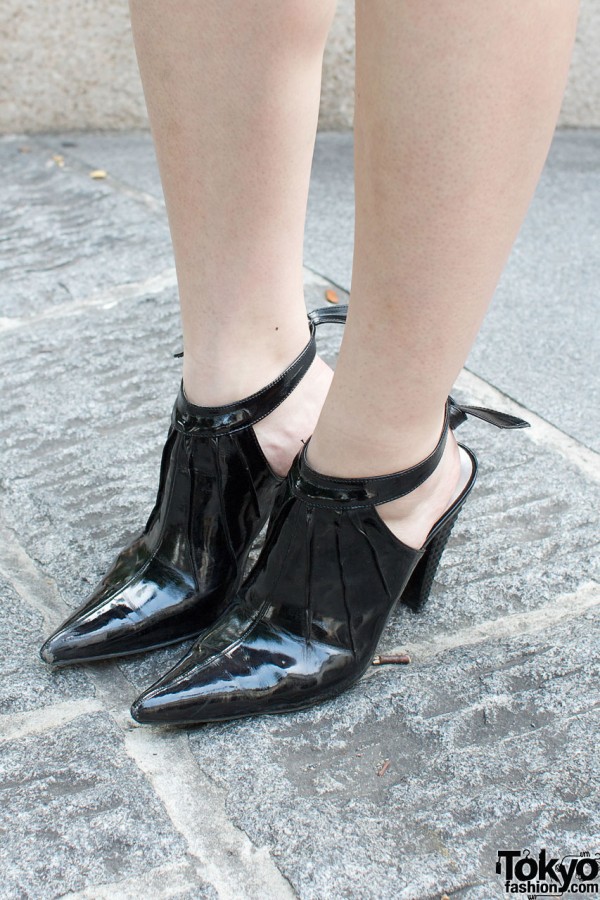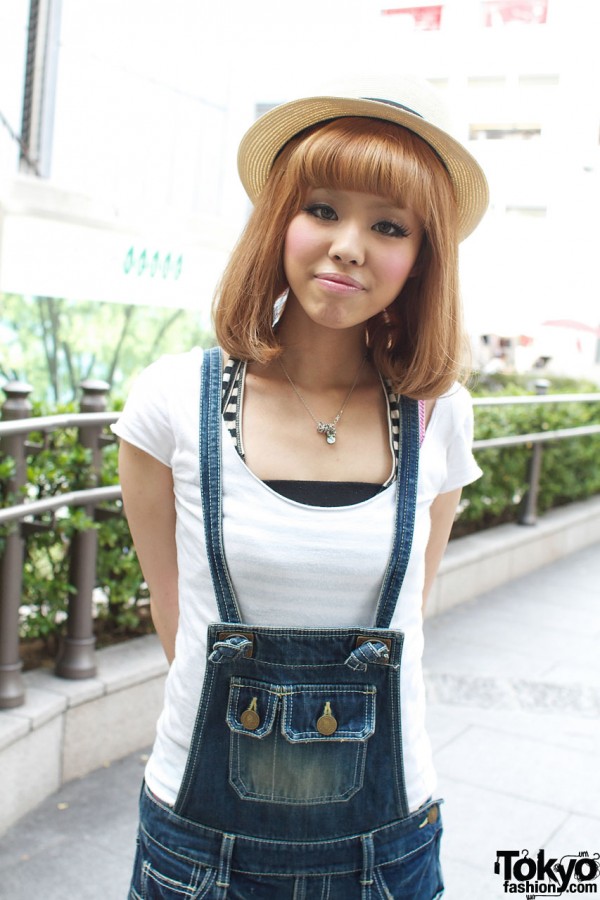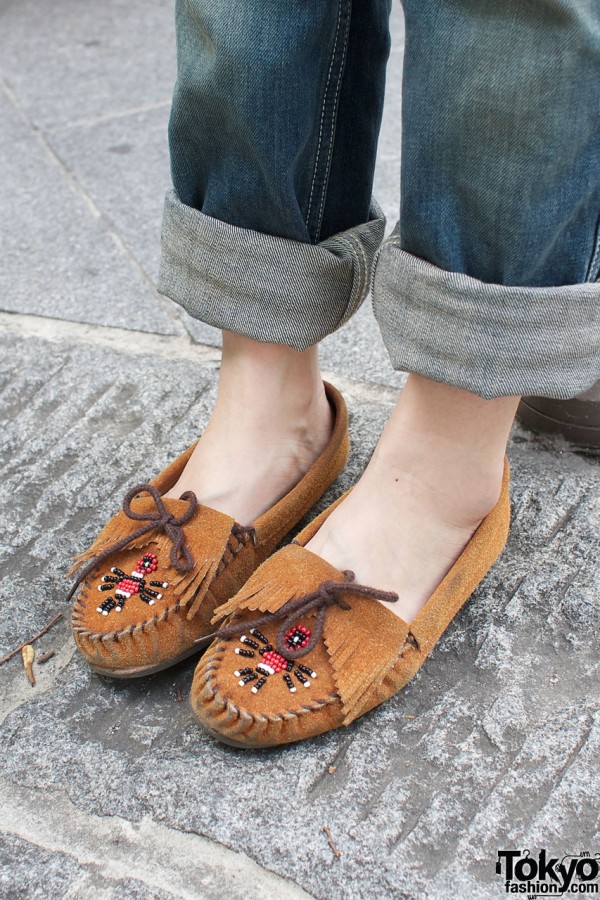 Click any photo to enlarge it.