Tag
bow boots Japanese Street Fashion
Browsing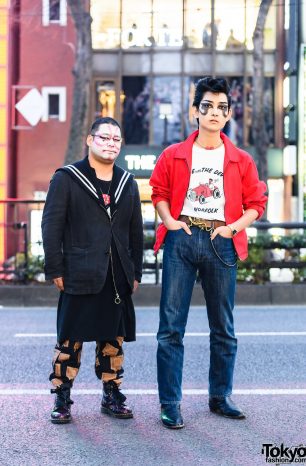 Harajuku teens with striking face paint/face makeup clad in eye-catching streetwear styles while out and about on the street.
Read the full article »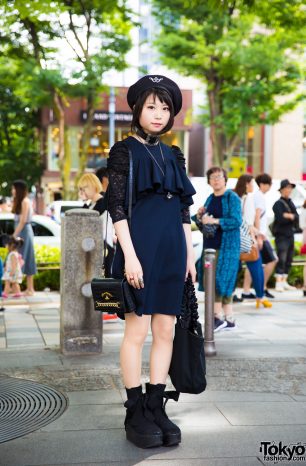 Harajuku nurse in dark street style wearing a black dress with ruffles & lace sleeves, bow boots, two bags, beret, and silver accessories.
Read the full article »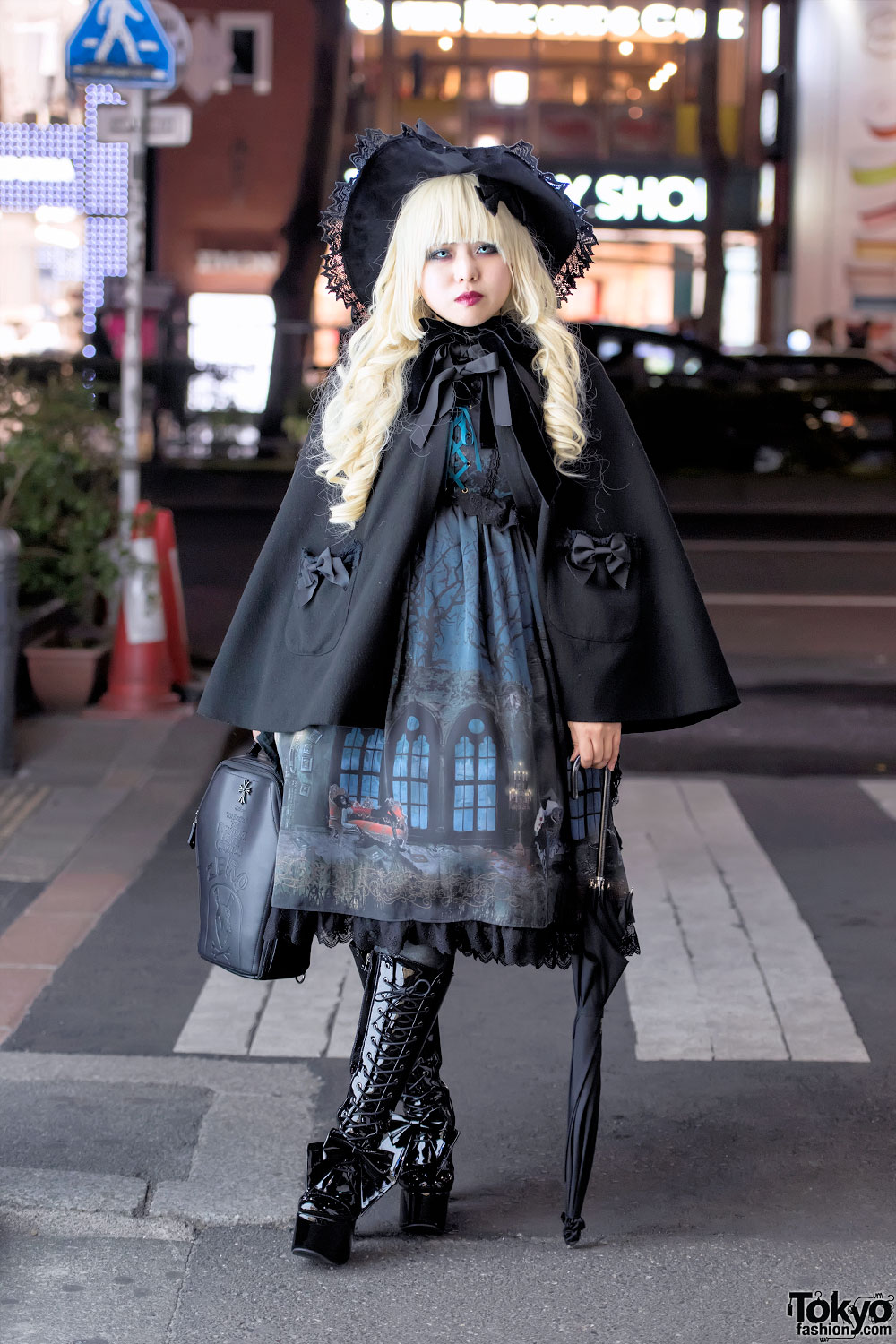 Gothic lolita on the street in Harajuku at night wearing fashion from Alice and the Pirates and Metamorphose temps de fille with a Nightmare Before Christmas bag.
Read the full article »