Tag
corset dress Japanese Street Fashion
Browsing
Harajuku girls dressed in coordinated Lolita and steampunk streetwear styles while out and about on the street.
Read the full article »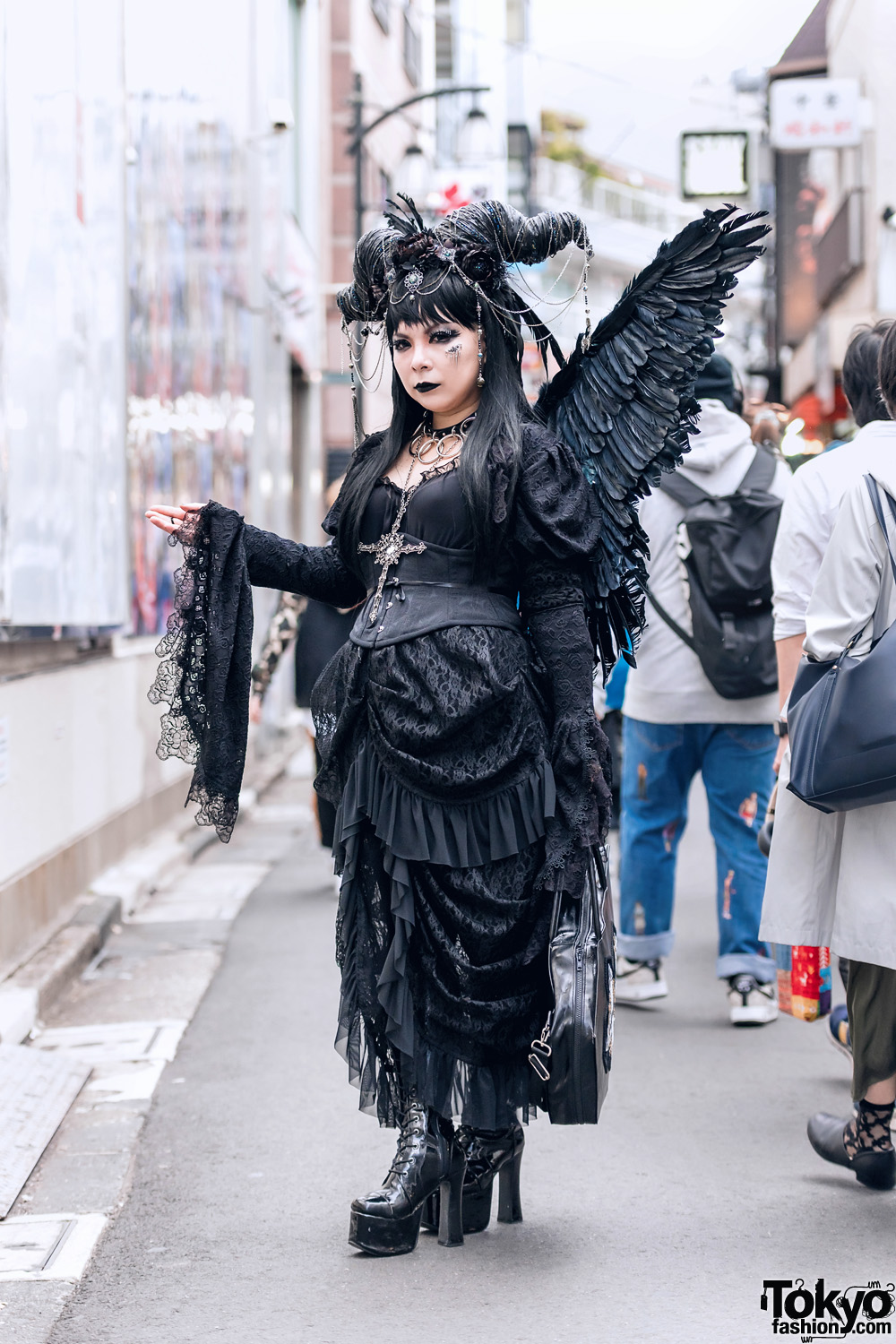 A 3D computer graphics designer's Halloween streetwear look in Tokyo with horned headdress, black angel wings and gothic fashion.
Read the full article »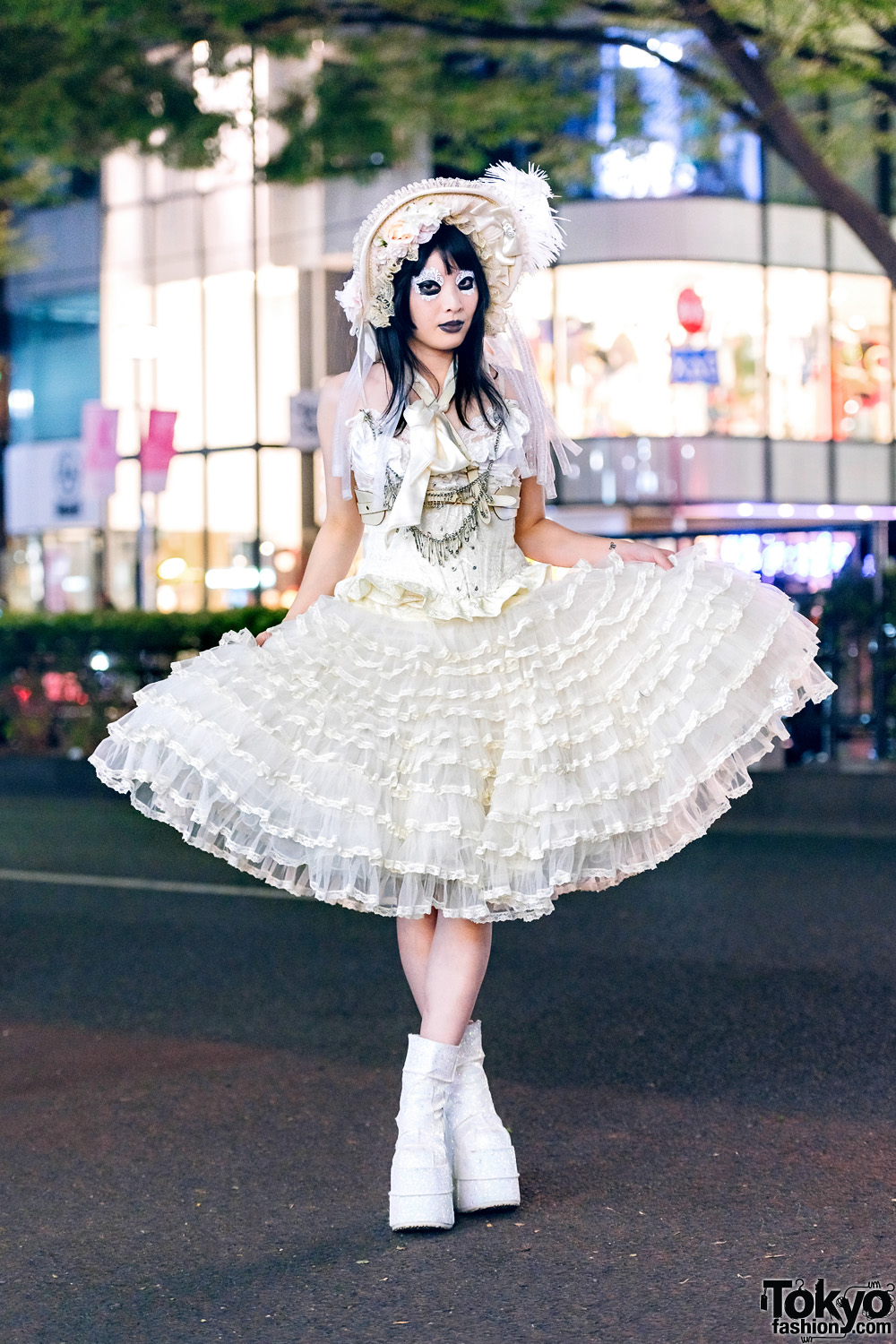 Fashion buyer and Heiligtum Designer on the streets of Tokyo sporting a vintage pastel Lolita corset dress, leather harness, ruffle bonnet and platform boots.
Read the full article »