Tag
cute backpack Japanese Street Fashion
Browsing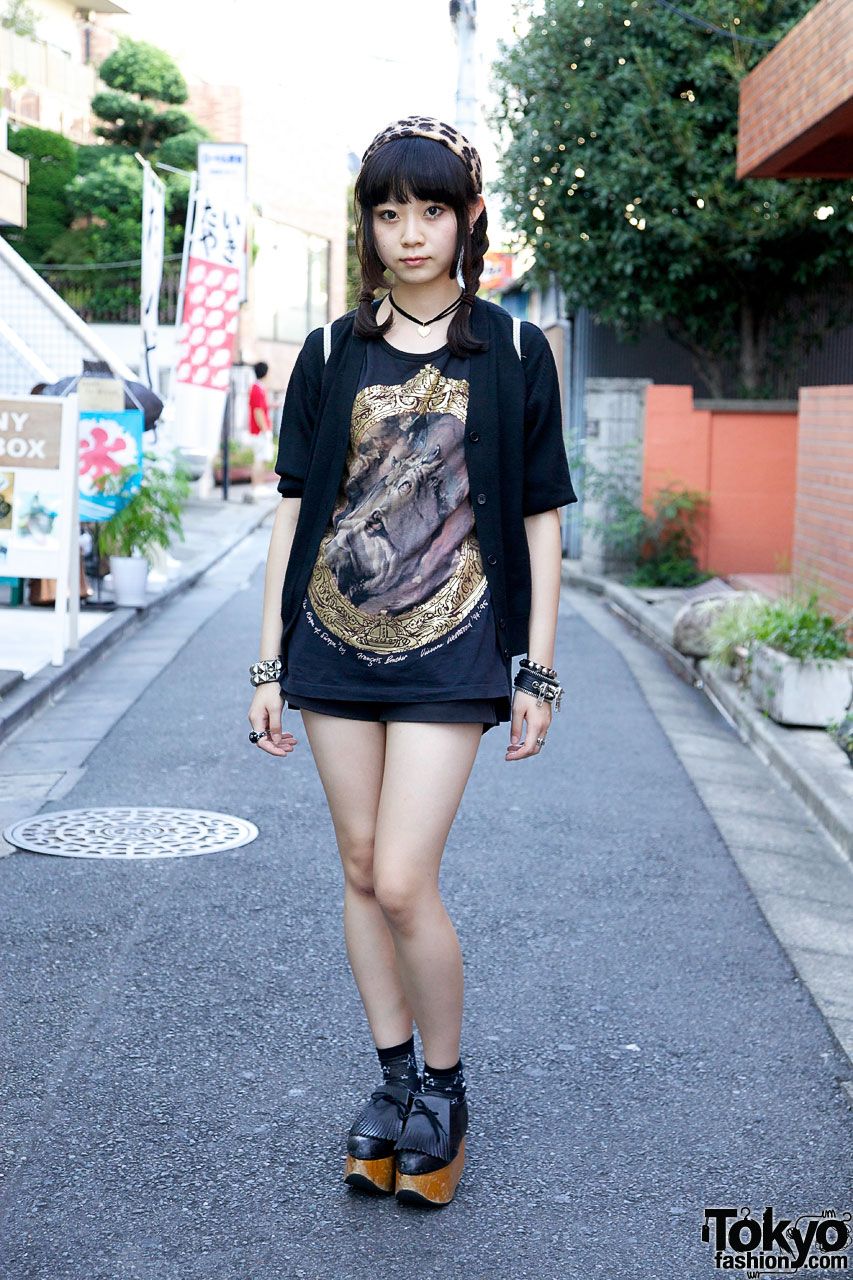 17-year-old Japanese girl in Vivienne Westwood top, rocking horse shoes and accessories by Japanese brand F.E.A.R. and Hysteric Mini.
Read the full article »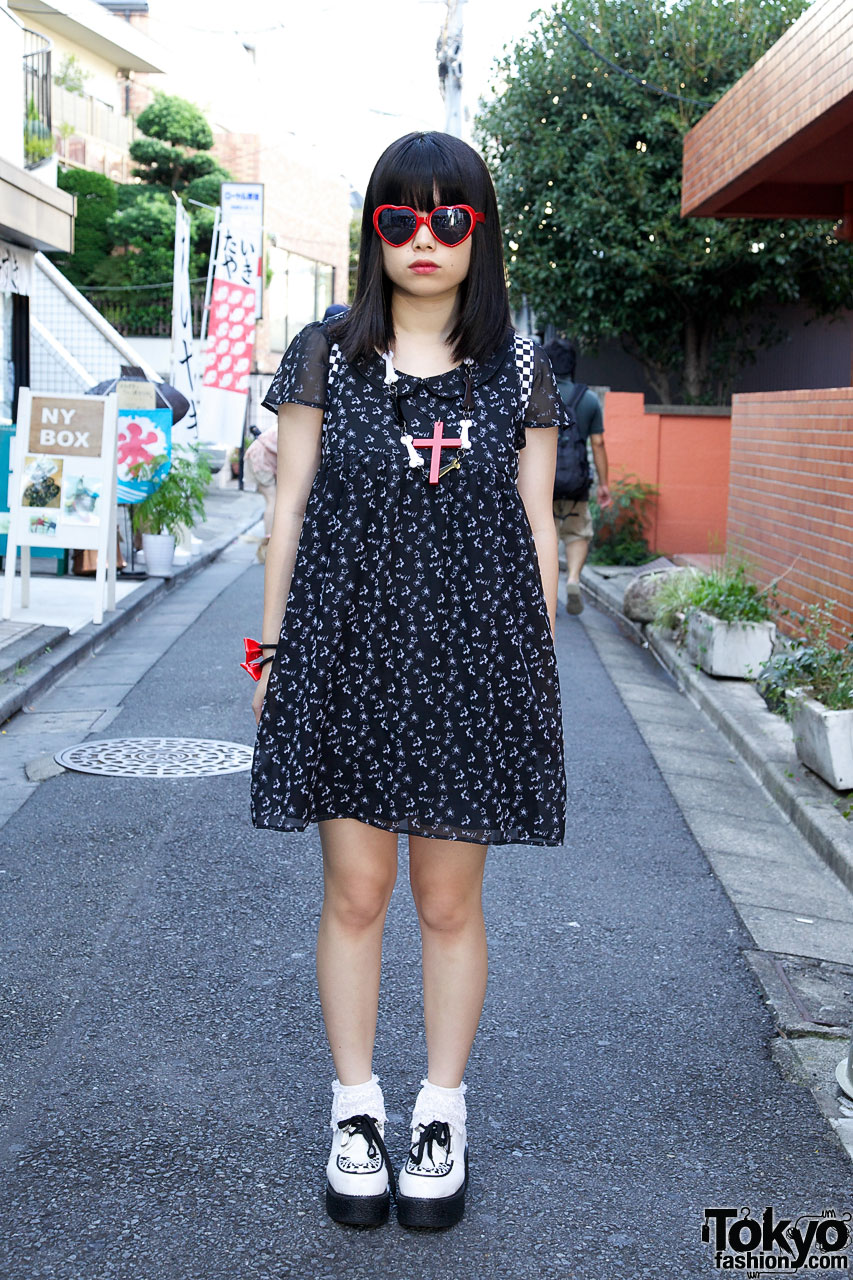 16-year-old Japanese girl wearing a World Wide Love dress, white creepers, a bone necklace from Monomania and eyeball bow bracelets from Hellcat Punks.
Read the full article »
A cute Japanese guy and girl wearing matching outfits – including colorful Laundry brand backpacks – in Harajuku.
Read the full article »