Tag
silver handbag Japanese Street Fashion
Browsing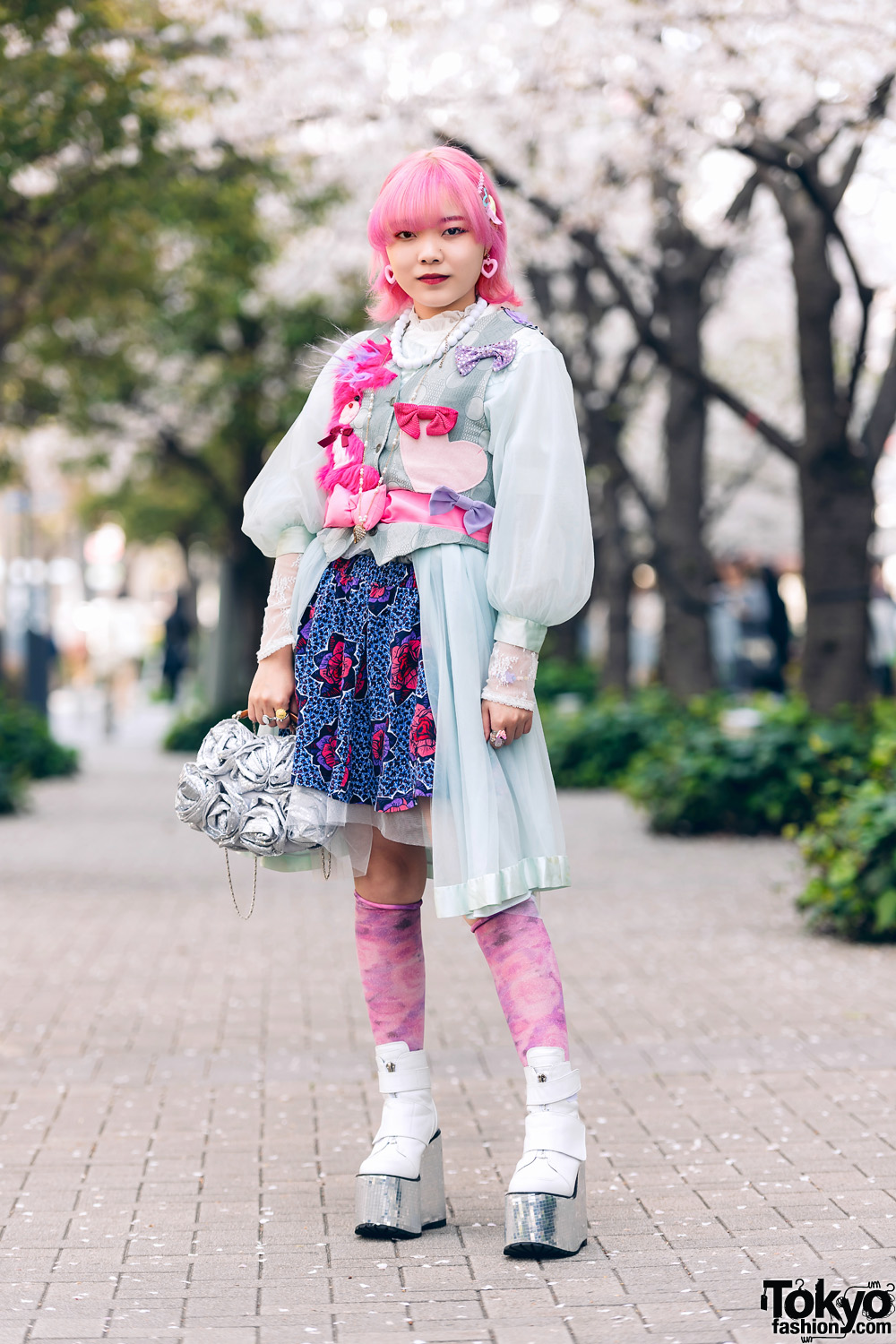 Pink-haired student sporting a pastel fashion style while out and about on the streets of Shinjuku.
Read the full article »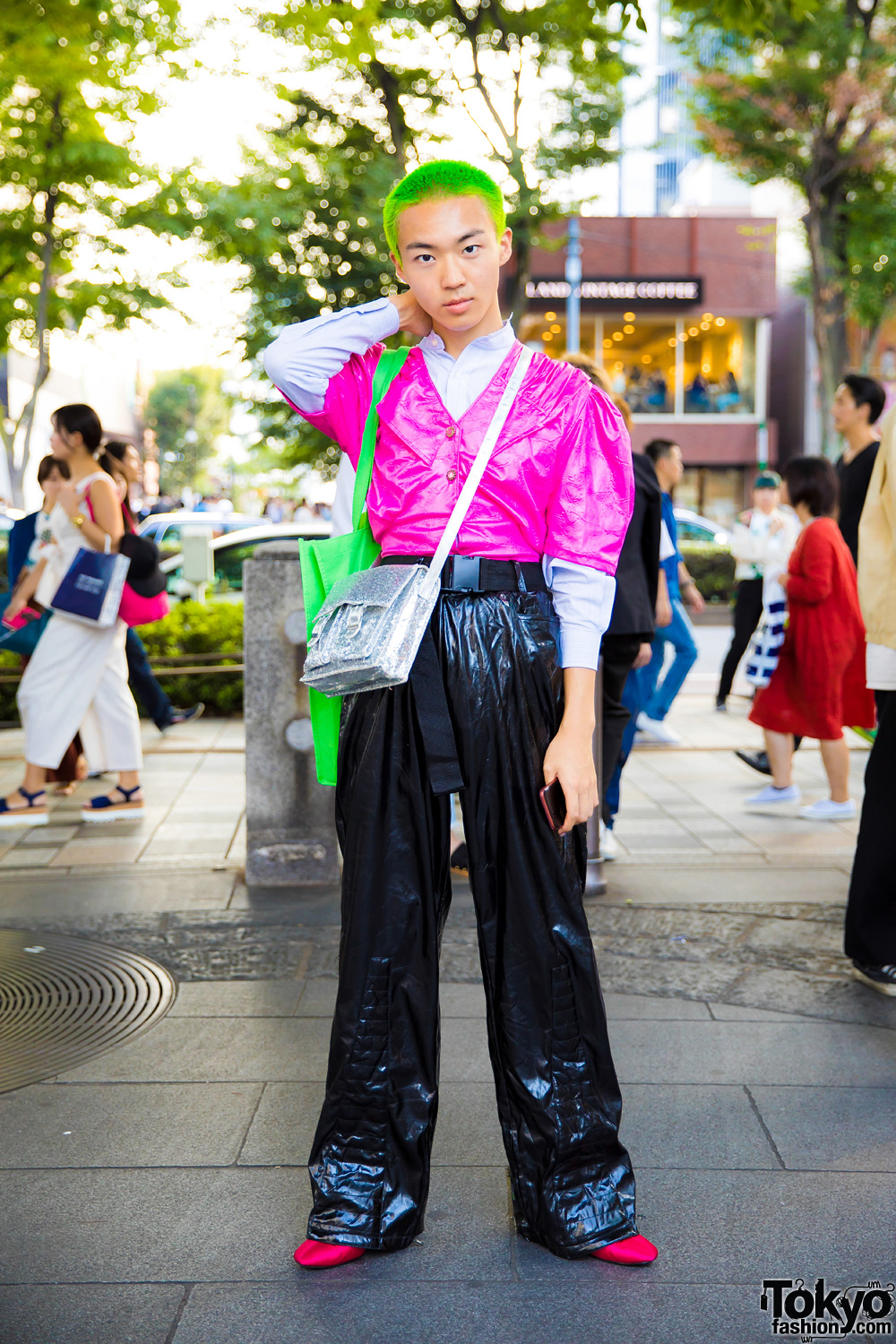 Neon-haired Harajuku stylist in vinyl fashion wearing a pink top over a long sleeve shirt, black wide leg pants, red pointy heels, a green tote bag and a silver glitter handbag.
Read the full article »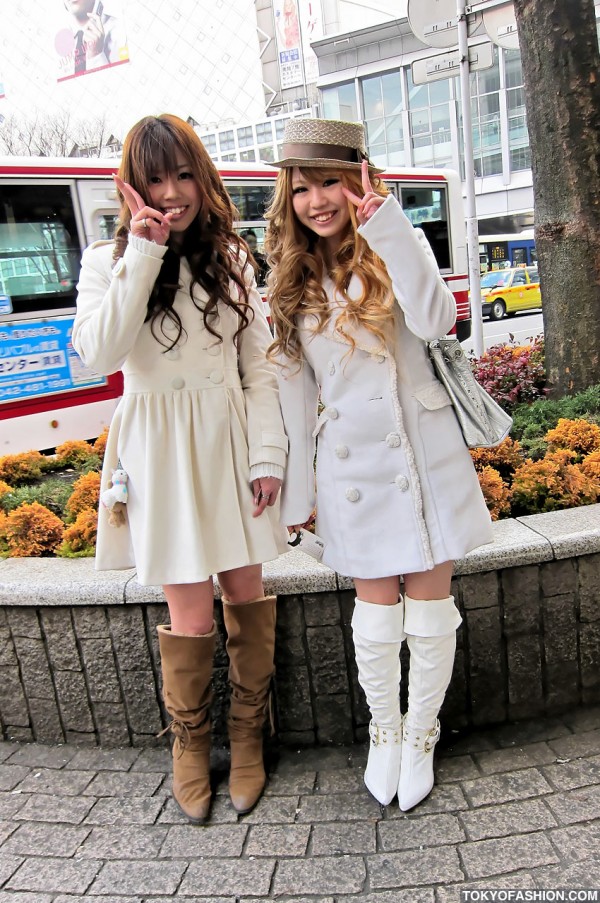 Two cute Japanese girls in Shibuya – both wearing white double-breasted coats and knee high boots.
Read the full article »