Tarock Harajuku x Haight & Ashbury
Egami is a 16-year old student who's put together a stylish outfit from used and resale clothing stores. His white shirt and jacket and long fringed shawl are from Tarock and his black pants are
from Tokyo's Haight & Ashbury.
Egami's accessories include a leather bag with a map of Australia, a gold ring and a gold Chanel logo pin. His eye-catching neckpiece made from large knotted tassels is from Tarock. His leather platform shoes are from George Cox.
We asked Egami about some of his preferences. He said his favorite shop is Tarock Harajuku and he likes the music of the Radwimps.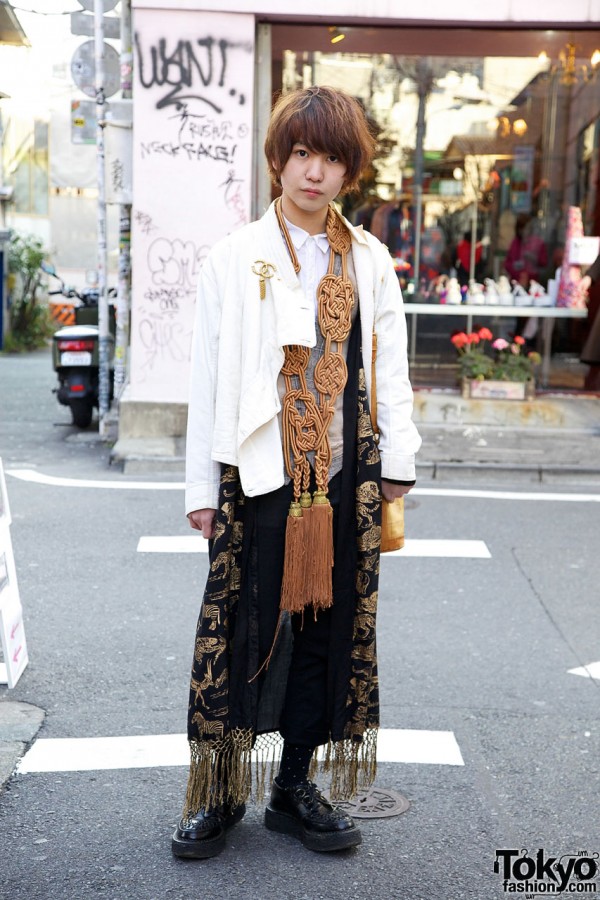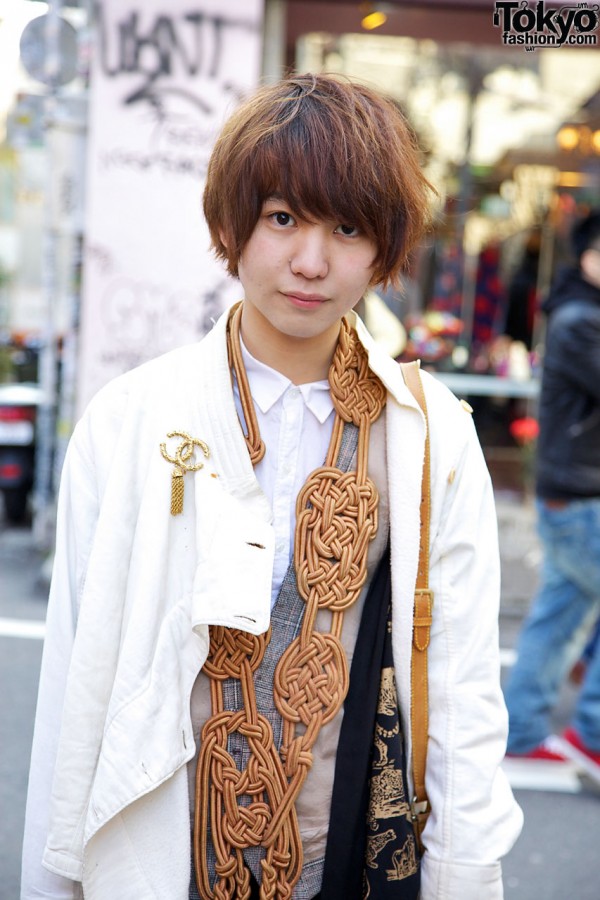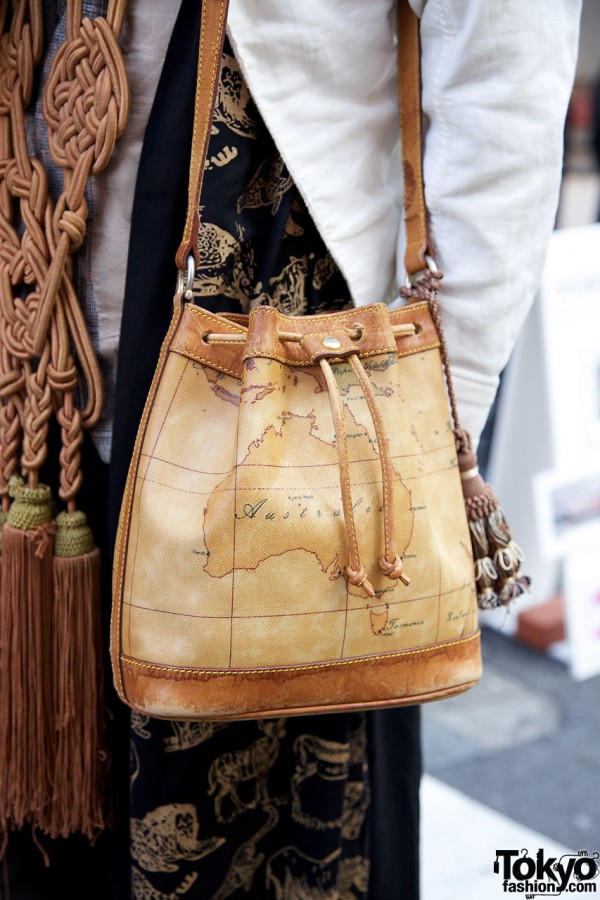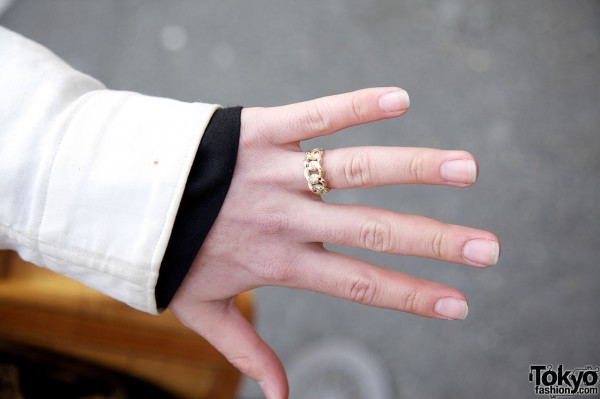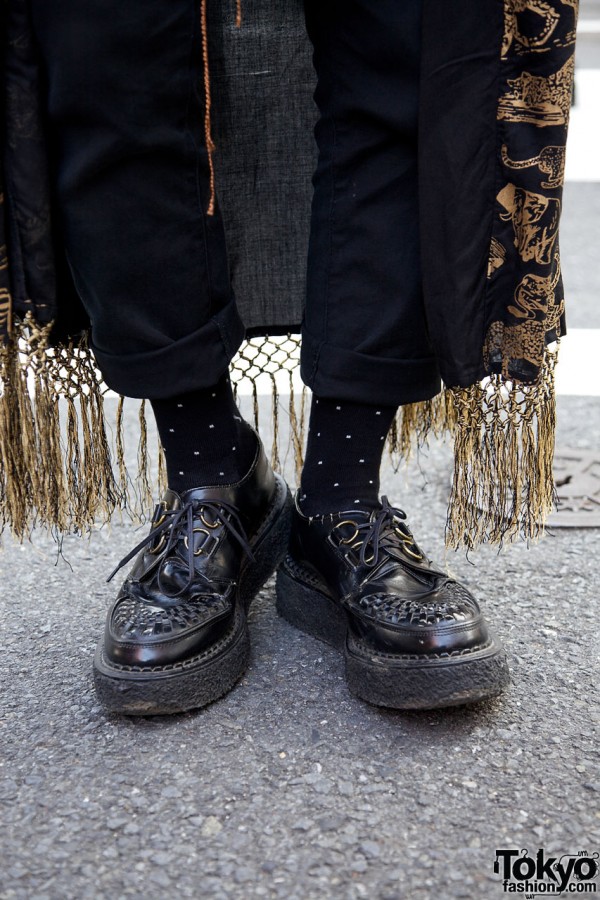 Click on any photo to enlarge it.