Tarock with Ricco Stripes & Coach Bag
This trendy guy with long auburn hair is Yuu, a 22-year-old student who's a big fan of the Tarock with Ricco resale store. That's where he bought his yellow and black striped top and pants. His brown leather Coach bag coordinates well with his patchwork leather clogs. His accessories include a red bandana and a black leather cap.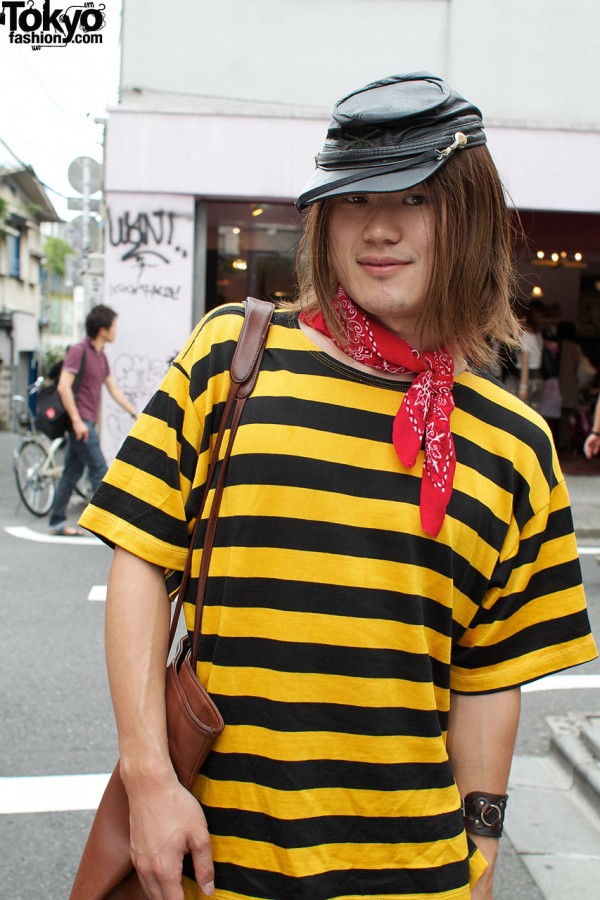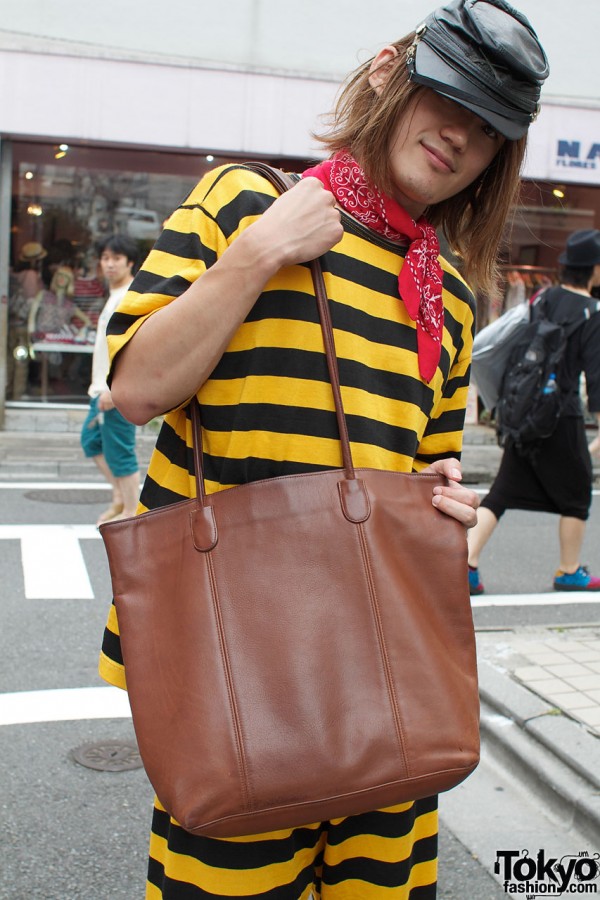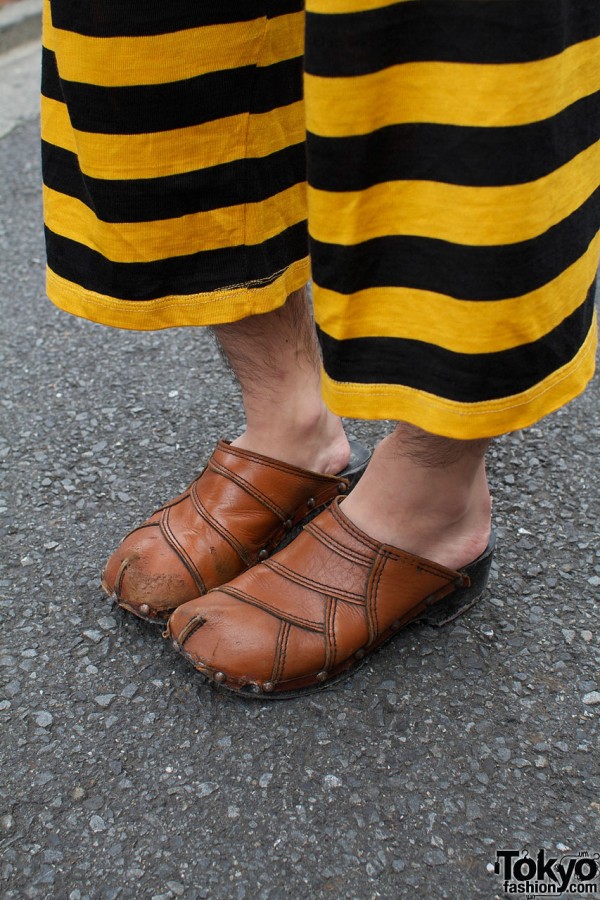 Click on any photo to enlarge it.