Thank-You Mart & Grimoire Vintage Fashion
Yossu is 23 and has a job in sales. She's wearing an outfit from Thank-You Mart that includes a flowered skirt, pink crochet coverup, blue cardigan sweater and lace collar. Her velvet patchwork shoes are from Grimoire.
Her accessories from Mad Tea Party and The Virgin Mary vintage stores include a red velvet hairband, blue hair clip printed with flowers and bunnies and a handmade bag hanging from her waist. Her tapestry purse with the image of three kittens is from Bunkaya Zakkaten.
Yossu's favorite Tokyo shops are Grimoire, Mad Tea Party and The Virgin Mary. She also told us her favorite band is Chatmonchy.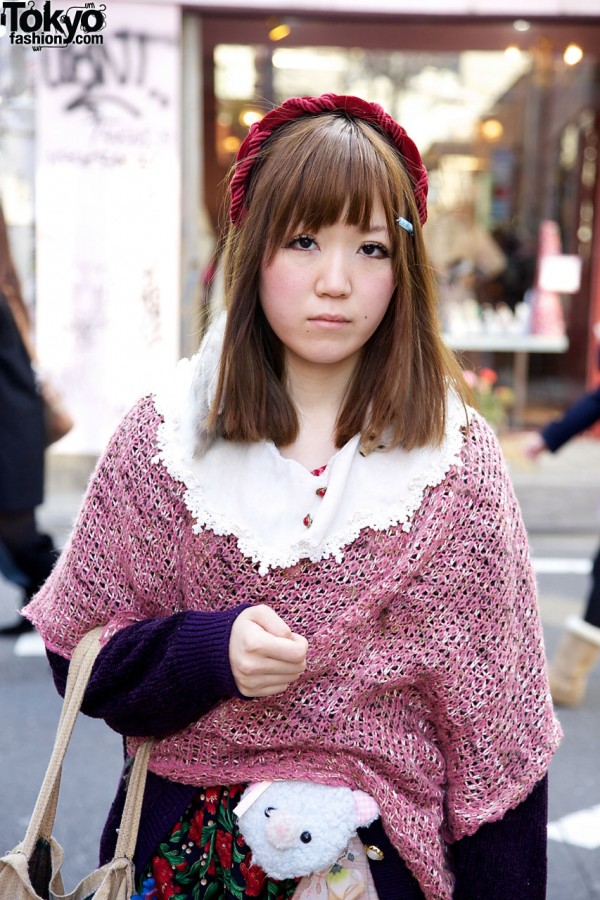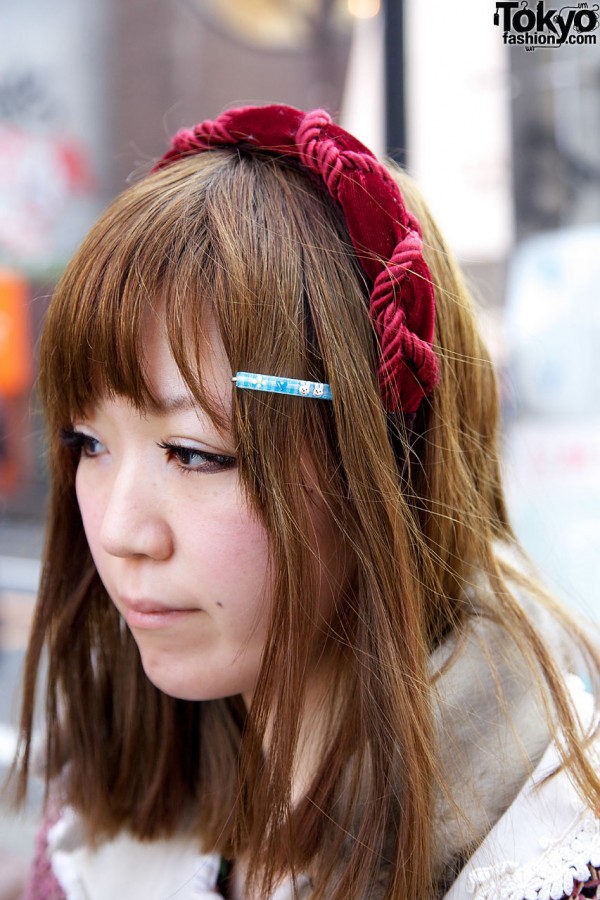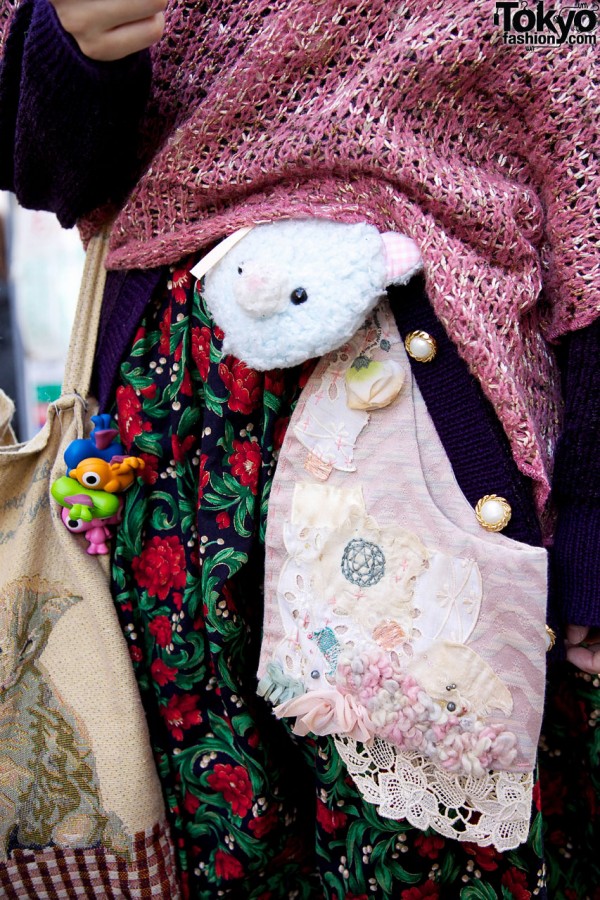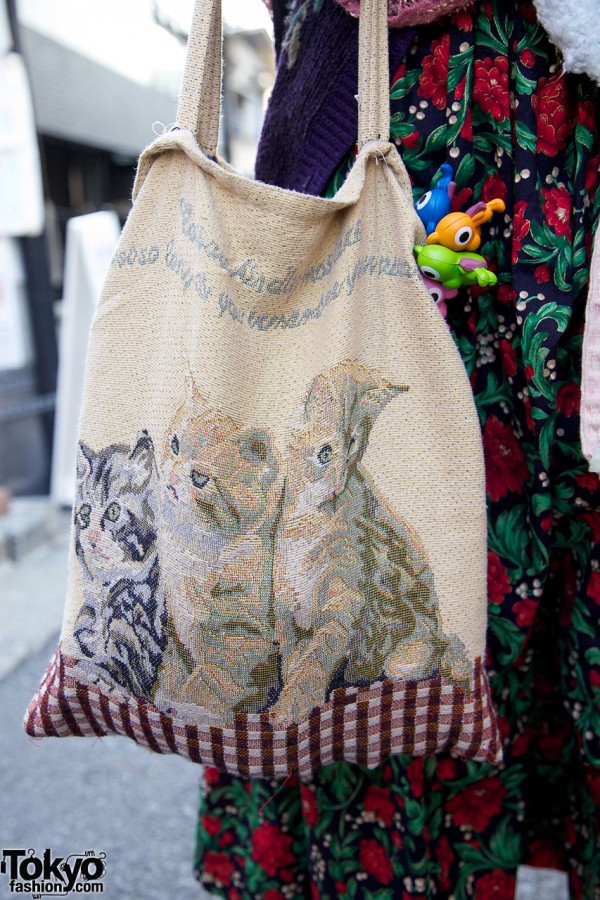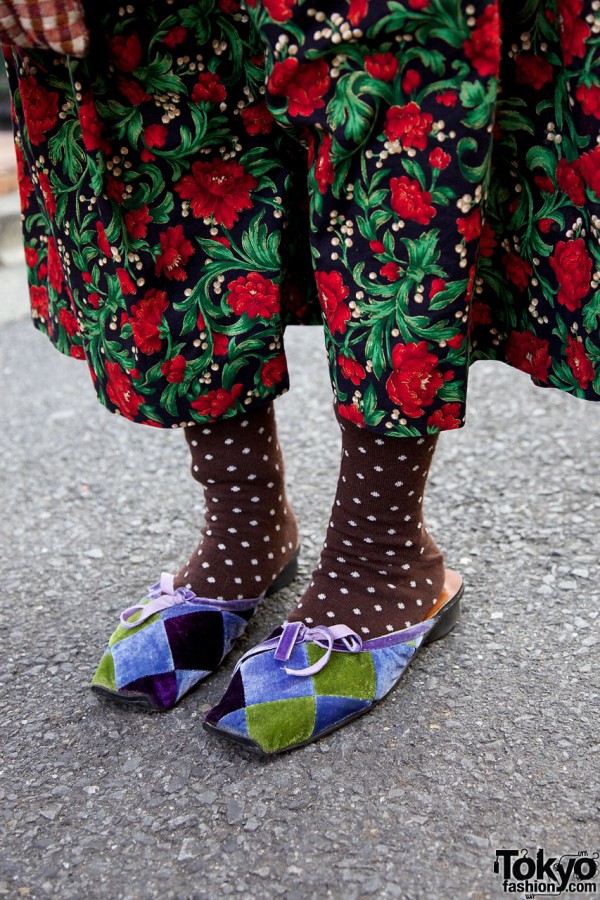 Click on any photo to enlarge it.