The Virgin Mary Patchwork Jacket & Pompoms
Here's another cute Japanese girl who's a fan of The Virgin Mary and Grimoire. Her jacket, which is made from a vintage patchwork quilt, is from The Virgin Mary. She bought her tiered chiffon skirt at a flea market.
She's wearing her pink platform shoes from Tokyo Bopper with white tights and socks with pink bows and lace cuffs. Her accessories include a purple knit scarf and yarn pompoms in her hair. She's carrying a bag from Keisuke Kanda.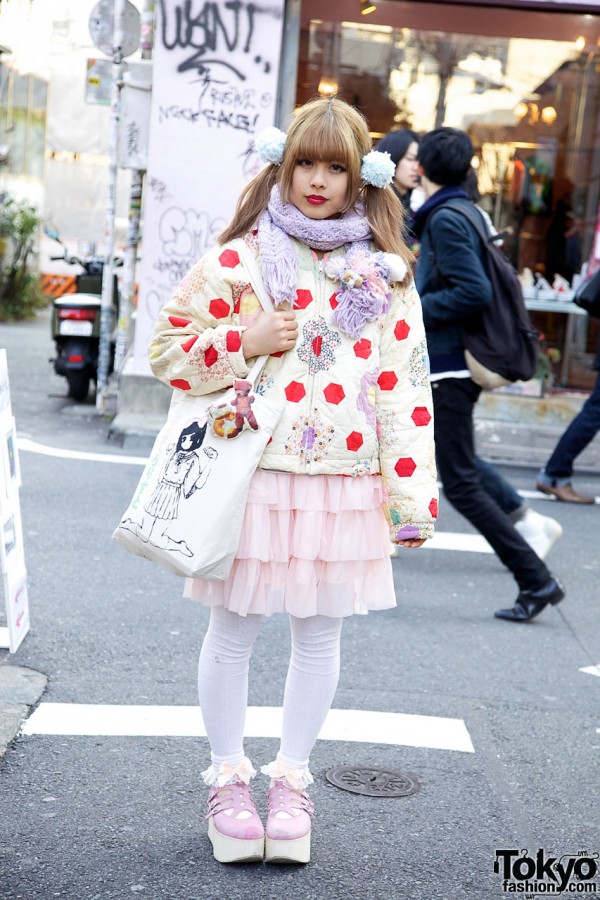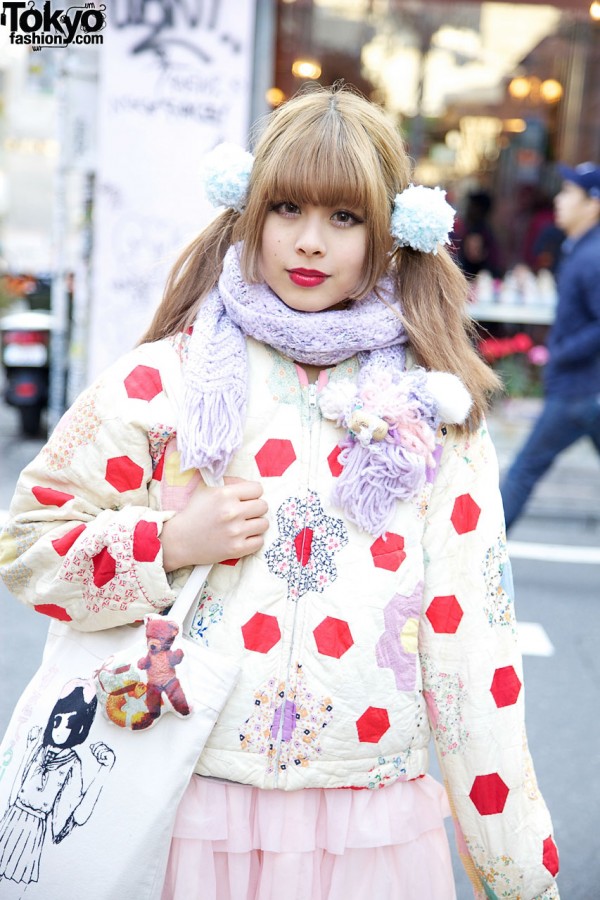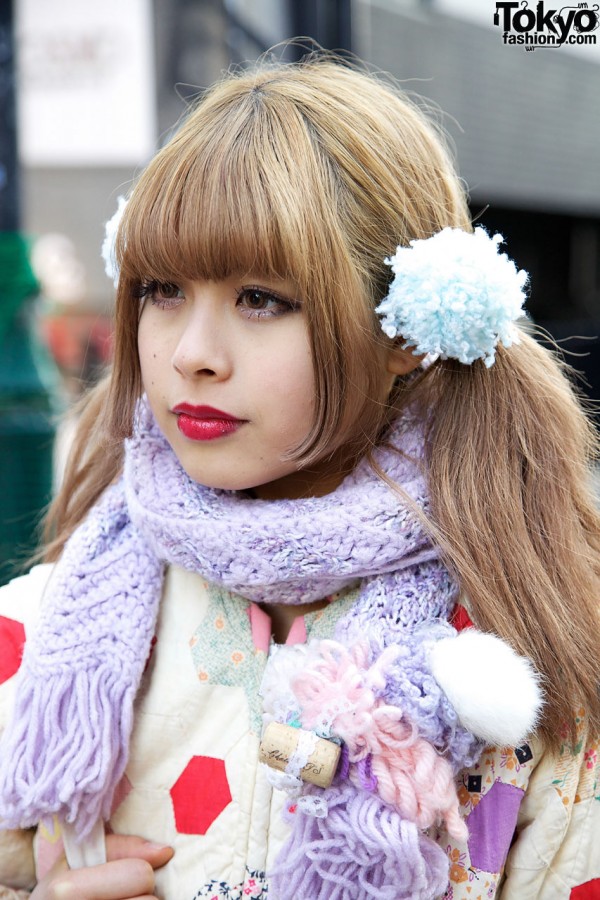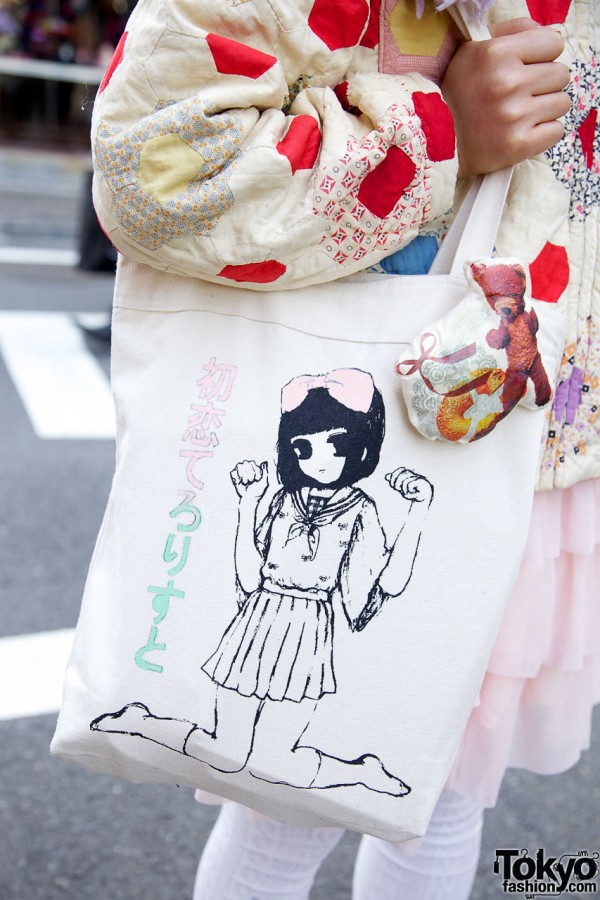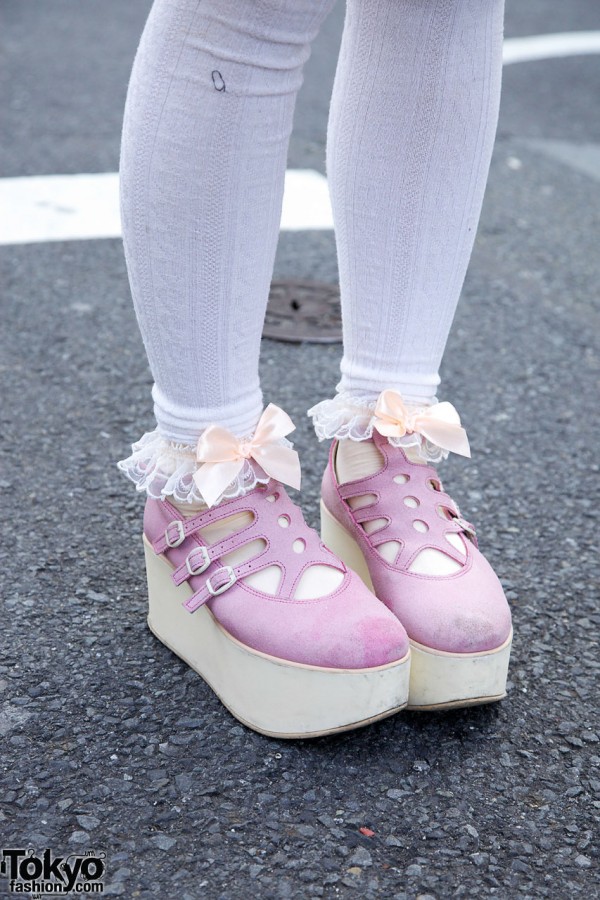 Click on any photo to enlarge it.