Three Japanese Girls With Cool Hair & Makeup
These three fashionable Japanese girls were photographed on Cat Street in Harajuku. They all have cool hair, fashion, and makeup – and they were making fun expressions while posing for our photos. The girl on the left is wearing a leather jacket, layered tops, denim short shorts, black leggings, fur trimmed boots, and a scarf. The girl in the middle is wearing a leather jacket, white top, sequined shorts, and black heels. She is also carrying a leopard print bag. The girl on the right – the one with red coloring in her hair – is wearing a black blazer with a skull on it, a yellow checkered dress with a huge bow on the front, patterned stockings, and heels with leather, bows, studs, and yarn on them. She is also wearing a studded / spiked choker necklace.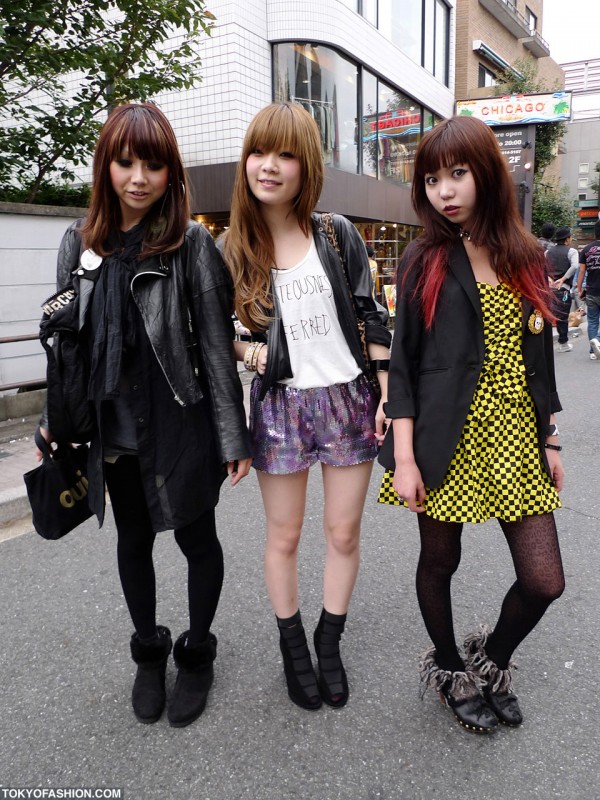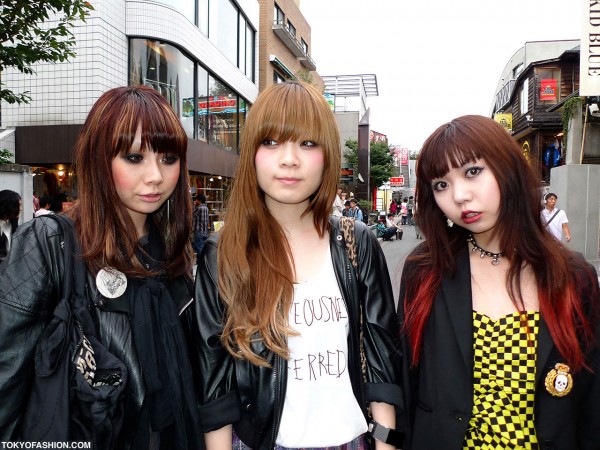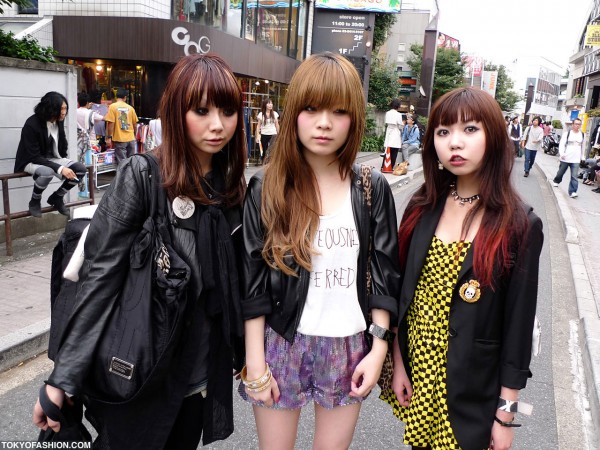 Click any of the pictures to see these girls in higher resolution.