Tokyo Fashion Party Week Kickoff at Le Baron
It's been over a month since the 110311 earthquake struck Japan. Inevitably, things are slowly working their way back toward normal in Tokyo. Tokyo Fashion Week was canceled because of the disaster, but for the Japanese fashion brands who had planned to participate, the show must go on. The 2011-2012 F/W collections will see the light of day with or without an official Fashion Week in Japan. And so, in the last few weeks, we've seen a number of the canceled runway shows re-scheduled. Some of the other events are back on as well.
To celebrate the re-awakening of Tokyo's fashion industry, Le Baron de Paris is hosting a week of parties they are calling "Tokyo Fashion Party Week". The first of those parties was the "U-30 × Tokyo Fashion Party Week Opening". It was intended to kick off the week, as well as to celebrate and encourage Tokyo's next generation of designers and brands. LeBaron describes the goal of the event as follows:
…to create an environment in which upcoming creators can have frank exchanges in a relaxed atmosphere…
Many of the brands involved with this party are related to the Japanese cutting-edge fashion label and select shop H.P. France (who also sponsors the roomsLINK exhibition during Fashion Week). Some of the brands/shops supporting the U-30 party and selecting the music included AdPosion, Berberjin, Boycott, Cannabis, Chuuuuch!?, Cyderhouse, DressedUndressed, Galaxxxy, Goocy, Halb, Kawala, Laboratry Berberjin R, Labrat, Memento, Mikio Sakabe, Milkboy, Neon Sign, Tete Homme, Tokyodesignist, and Victim.
Tokyo Fashion was lucky enough to be invited to the party. Of course, we brought back a few pictures to share with you. Enjoy the photos, and check back soon as we'll have more coverage of LeBaron Fashion Party Week soon! Click any of the pictures to see hi-res versions.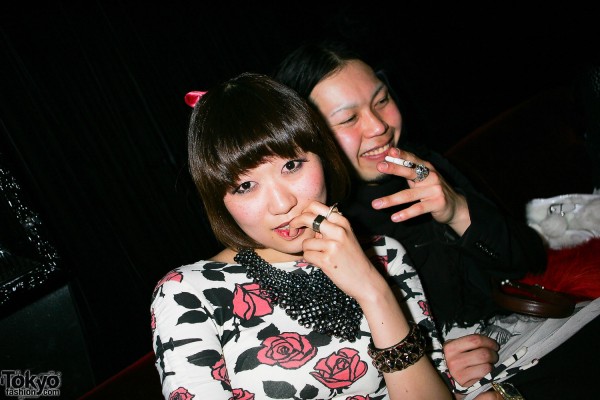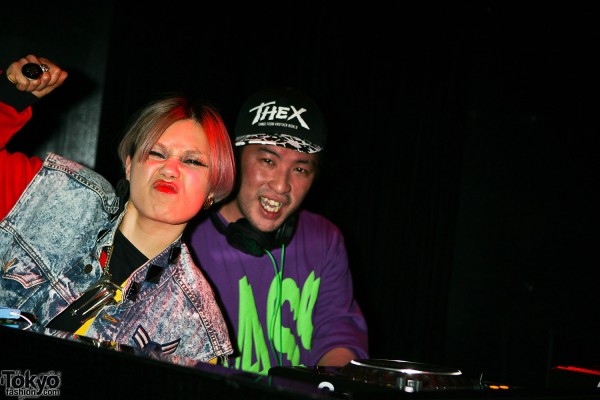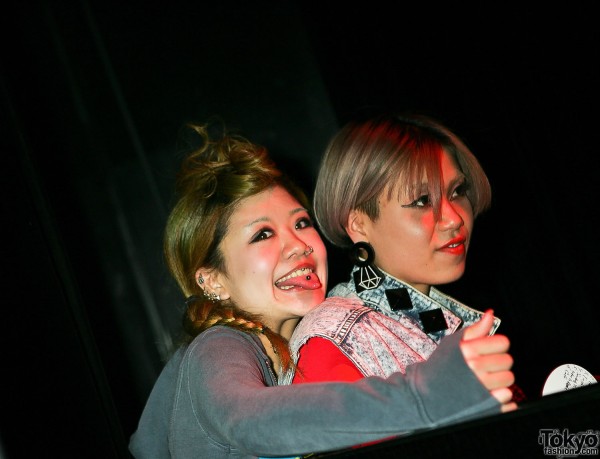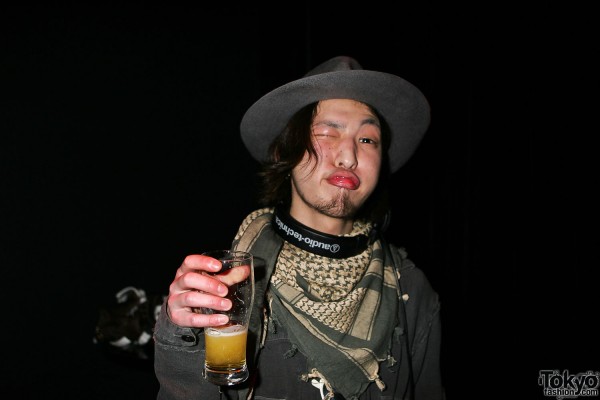 Click any of the party pictures to enlarge them.
For info on future parties at LeBaron, check out their official website!
About the photographer:
Michael Steinebach has been fortunate enough to travel and see the world. Exposed to the limitless possibilities of photography 20 years ago, he grew up looking at things differently. He currently shoots in the areas of people, fashion, and news photography in Japan. He maintains a Facebook page with samples of his work. He can be emailed about contract work or with questions or comments on his photography.