Tokyo Gay Pride Festival 2009 Fashion Pictures
Got a chance to hit the Tokyo Gay Pride Festival over the weekend and took some photos of the fashion going on there. For some reason, this year's Pride Festival seemed a little less busy than previous years, but the people that were there were enjoying themselves and there was a very positive vibe and a lot of support for the Japanese gay, lesbian, and transgender scene.
Besides the usual festivities, booths (including a great "gay gay haircut for 1000 yen" booth), bands, etc, there were some celebrities at the Festival, showing their support for Tokyo's gay community. Celebs that we noticed included the ethnic-Korean, Japanese-born, singer/author Sonin (from EE Jump), Japanese author Ira Ishida (Ikebukuro West Gate Park), and author / gay activist Taiga Ishikawa.
Here are a few pictures from the 2009 Tokyo Gay Pride Festival:
Promoting the Pride in Japan

Amazing fashion created out of plaid Isetan Department Store bags

Best t-shirt and pin combo of the day

Look very closely at the Japanese nail art on the pointing finger…
…this cool girl was very proud of the female sexual organ she had painted on her nail!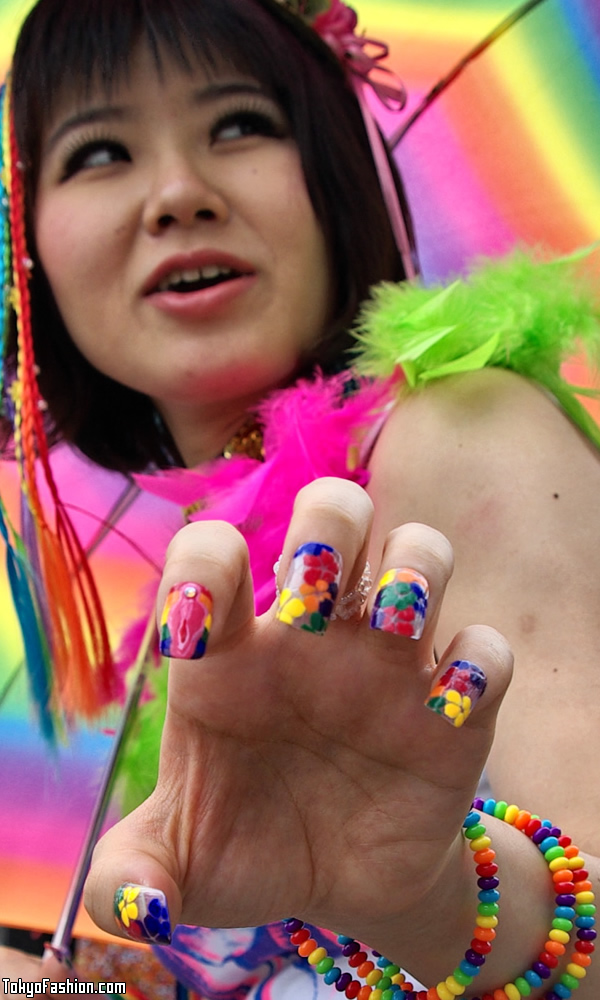 Ira Ishida, Sonin, and Taiga Ishikawa – Japanese & Korean celebs support the Pride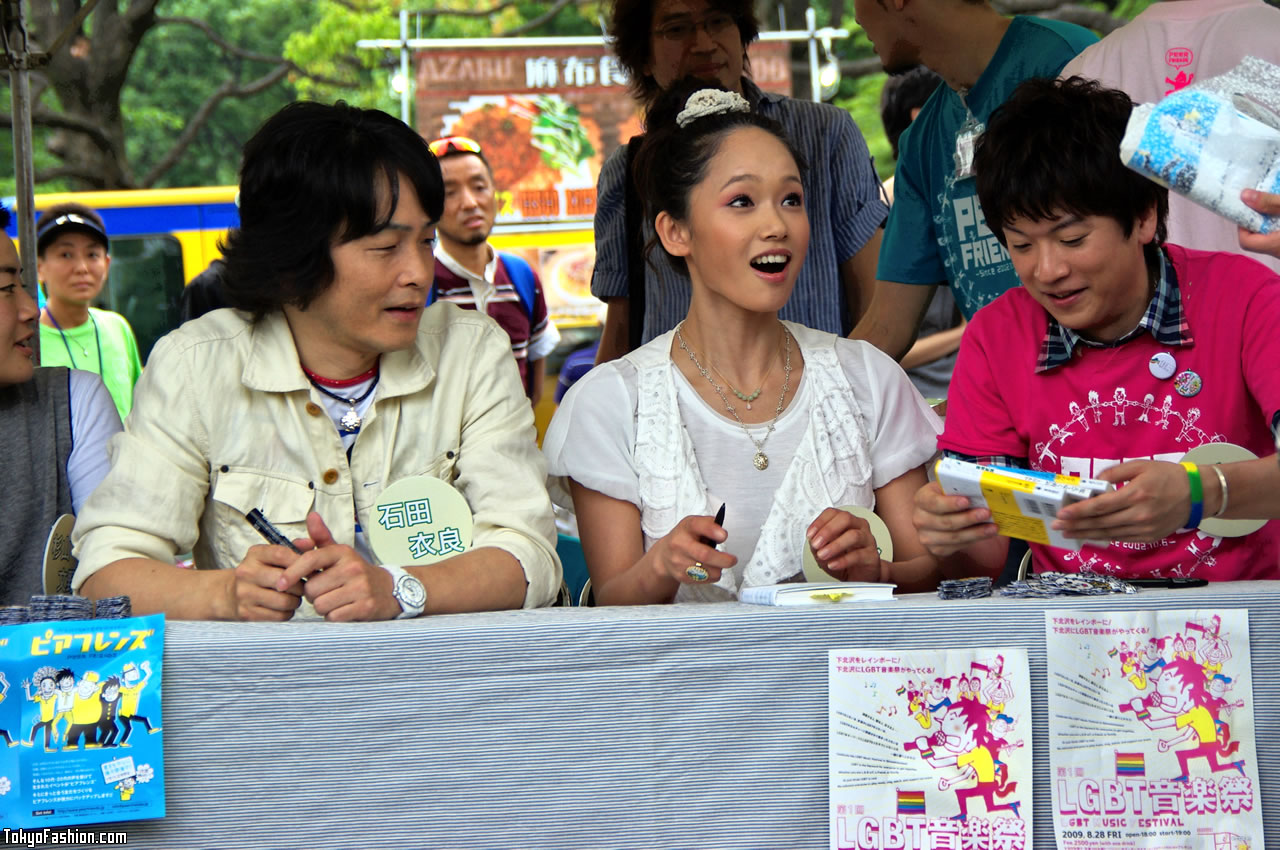 Lots of bands, dancers, and other entertainment on the Yoyogi free stage

If you're interested in checking out next year's pride festival, or other gay and lesbian events around Tokyo and/or Japan, check out the official website of Pride Tokyo.