TokyoFashion.com Featured in Rappelkopf Magazine
The October 2009 issue of the Austrian/German magazine Rappelkopf features several photographs from TokyoFashion.com. The magazine, as described to us, is a satirical magazine in the vein of the popular US website The Onion. The article where our Tokyo street fashion photographs are featured is about Lolita Fashion. We can't read German/Austrian, so we don't actually know what it says, but the pictures turned out nice, at least.
The Japanese Lolita on the bottom right was photographed near Harajuku Station. The girls on the left, photographed near Shibuya 109, are more Hime Gal than Lolita. Sorry about the questionable quality of the scan!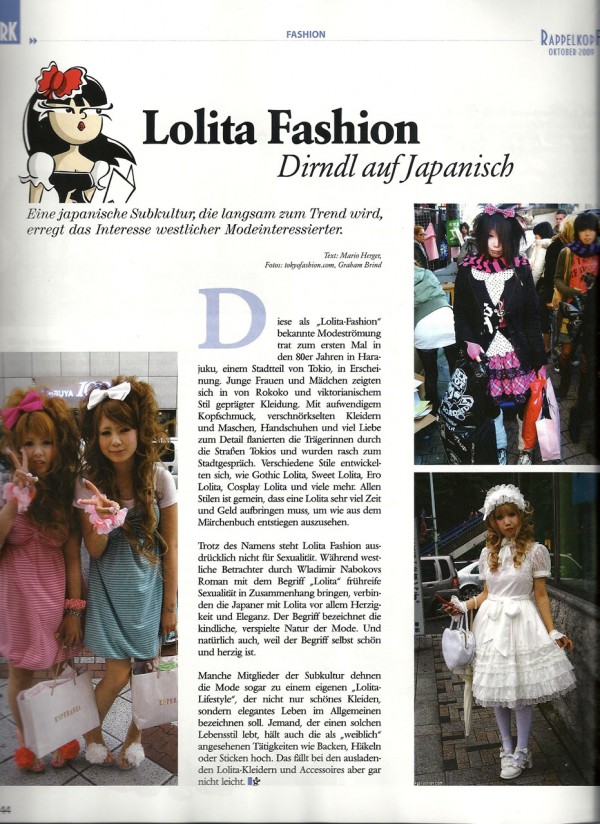 If you're interested in more info, check out the Rappelkopf Magazine website.