TokyoFashion.com Featured in the H&M Style Guide
Each month, the popular Swedish fashion brand H&M publishes a "Style Guide" with information on current trends and fashion news from various cities around the world. The February edition of H&M's Style Guide focuses on Tokyo. We are proud to let you know that the H&M Tokyo Style Guide features numerous street fashion photos taken by TokyoFashion.com photographers. You can check out the full style guide yourself at the H&M website, but we've also got a preview for you below.
Almost all of the photographs from TokyoFashion.com in this issue of the H&M Style Guide were shot by Kira, one of our main street fashion photographers. We recently added a Contributors page where you can find out more info on Kira, or any of the other TokyoFashion.com contributors.
Here are few pages from the H&M Tokyo Style Guide featuring Kira's photos – click either screen cap to enlarge it: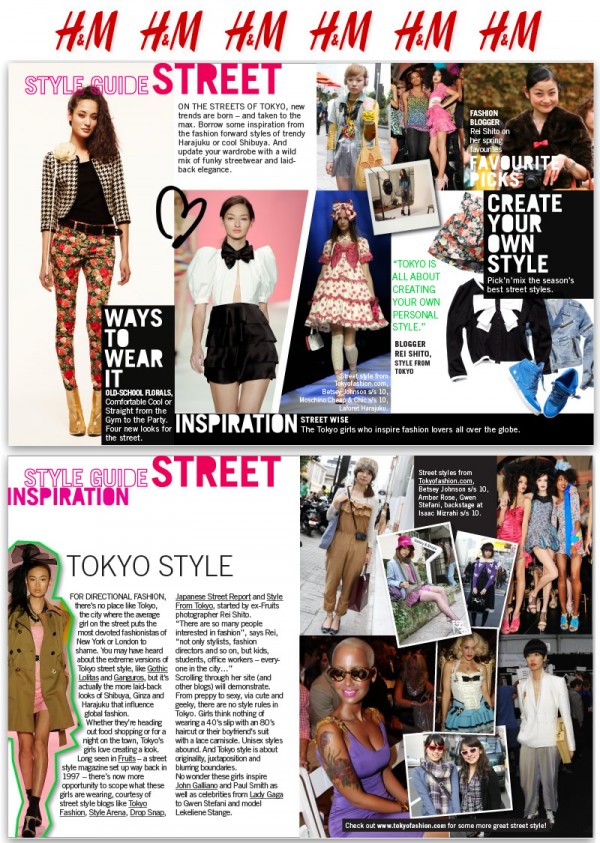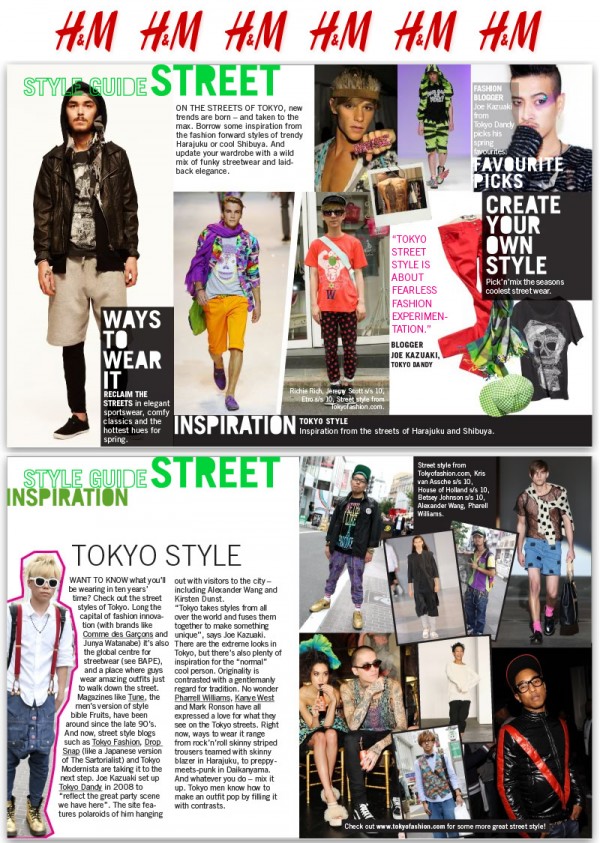 The guide also includes nice features on Joe from Tokyo Dandy and Rei Shito from the Style from Tokyo blog.
Thank you to everyone at H&M for including us in the Style Guide!