Topshop Harajuku Kate Moss Collection Spring 2009
With all of the new shop openings around Harajuku in the last couple of weeks, we've got a little bit of a backlog on other updates for you. For example, on the same day as we reported on the new Lowry's Farm Harajuku opening, the Spring 2009 Kate Moss collection for Topshop was launching in Japan.
In between shop openings, we had a chance to briefly check out the launch of the new Kate Moss for Topshop collection at the Topshop inside of LaForet Harajuku. On April 24th, there was a line outside of the shop before it opened. A small but enthusiastic group of Japanese girls were waiting to get their hands on the new Kate Moss pieces as soon as they became available.
They are promoting the Kate Moss pieces in the main Topshop display window just outside of the front doors of LaForet – in the location where the old rotating popup shop used to be.
Items in the Kate Moss collection include dresses, sweaters, tank tops, pants, shorts, jackets, bags, belts, and other accessories. Prices range from around US$50 for the simple tops to over US$200 for one of the limited edition dresses. Some of the items are limited edition, and the collection changes with each season, so expect a lot of the popular stuff to be sold out before too long, if not already.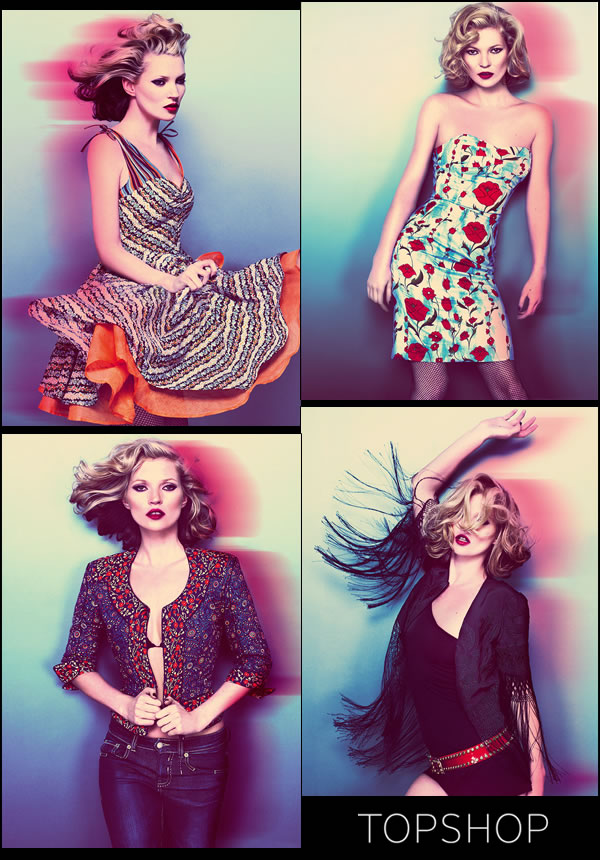 External Links: