Tutuanna Opens New Shibuya "Green Label" Shop
Popular Japanese underwear brand Tutuanna has opened a new shop for it's Royal Green Label brand on Spain Zaka in the Shibuya neighborhood of Tokyo.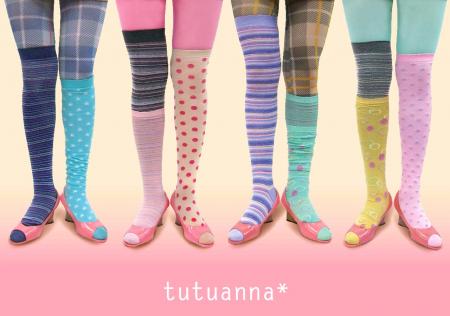 The new shop is located at the bottom of Spain-Zaka on the same side of the street as Girls Door by LDS.
As recently as a week or so before the opening, they were still working away on the building, getting the shop prepared for launch. That's pretty typical in Japan, where everything is timed just perfectly.
To celebrate the opening, the first 1000 customers of the shop were given free Tutuanna bath fizz. According to the Tutuanna press release, it looks like this is the 16th "Royal Green Label" shop in Tokyo. The concept of Royal Green Label is the cute Japanese socks and underwear that Tutuanna is known for, mixed with interior and bath goods.
The underwear and lingerie segments of the fashion business seem to be booming in Tokyo right now, so you can be sure we'll have more Japanese underwear updates soon!
External Links: