Two Smiling Shibuya Guys on Cat Street
These two charismatic Shibuya guys posed for our photo on Cat Street between Shibuya and Harajuku. The blonde guy on the left is wearing a white button up shirt, black shorts, and Adidas sneakers. The guy on the right is wearing a gray polo shirt, distressed jeans with a belt, and brown leather boots. The shopping bag that the guy on the right is carrying is from the Japanese gyaru-o brand Vanquish.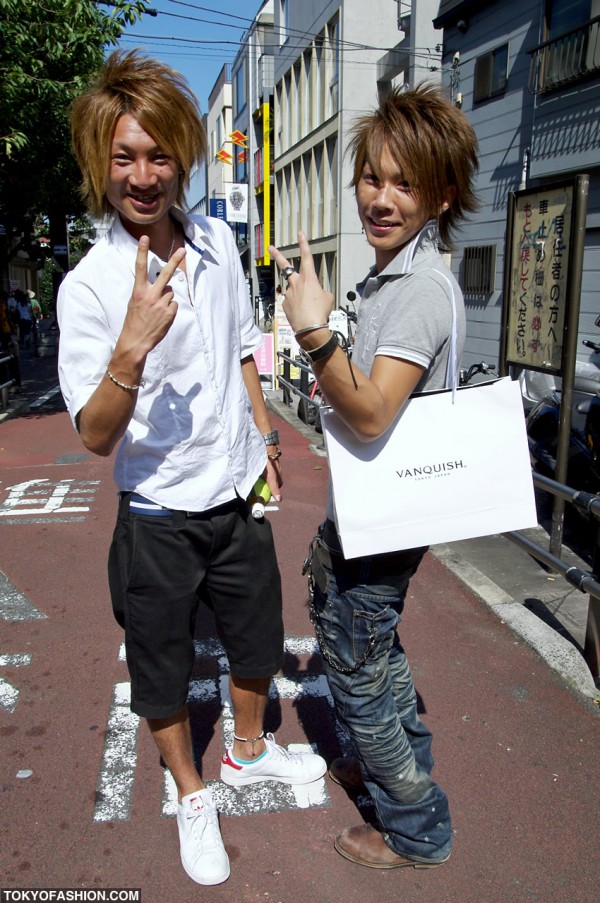 Click the photo to see it bigger.