Vivienne Westwood Logo Stockings & Melissa Wedge Shoes
We photographed this Japanese girl with eye-catching two-tone hair in Harajuku. She told us she's 23 and works in the apparel industry. Her outfit features a white sleeveless hoodie, a cropped top with a variegated design that she bought online and a pleated chiffon dress. Her Melissa patent leather shoes feature a wedge, peep toe and ankle strap. We especially like her Vivienne Westwood signature stockings.
Accessories included large sunglasses with blue frames and an MP3 player and stuffed toy hanging from a string around her neck. Her jewelry includes several earrings, a silver coil necklace, a wide silver cuff, a beaded bracelet and three Vivienne Westwood rings, one of which is an armor ring. Her black and gold log bag is from Okiraku.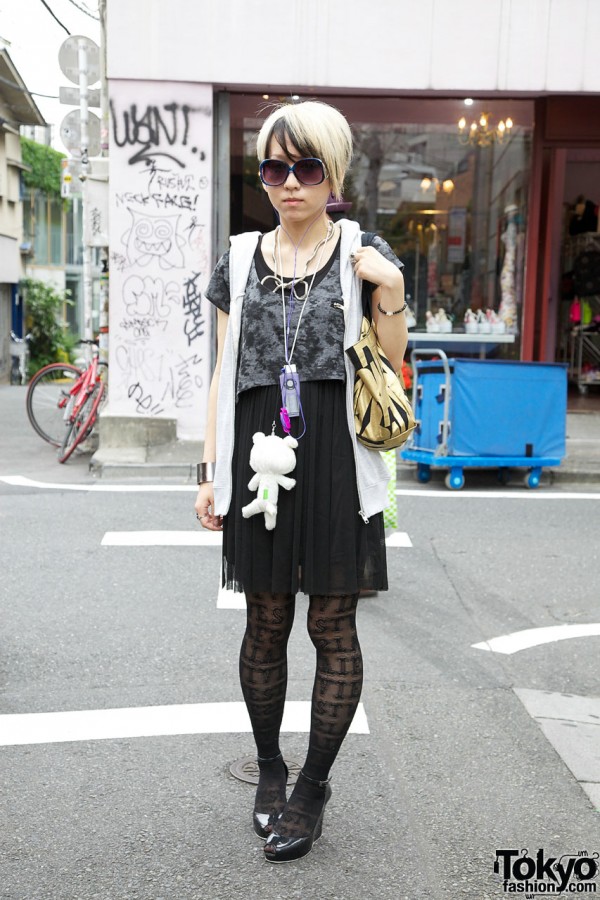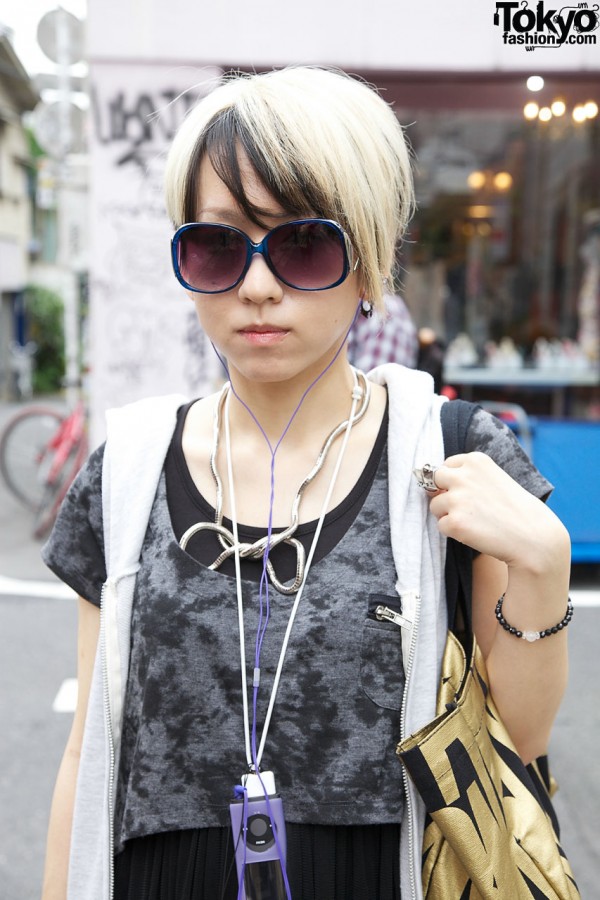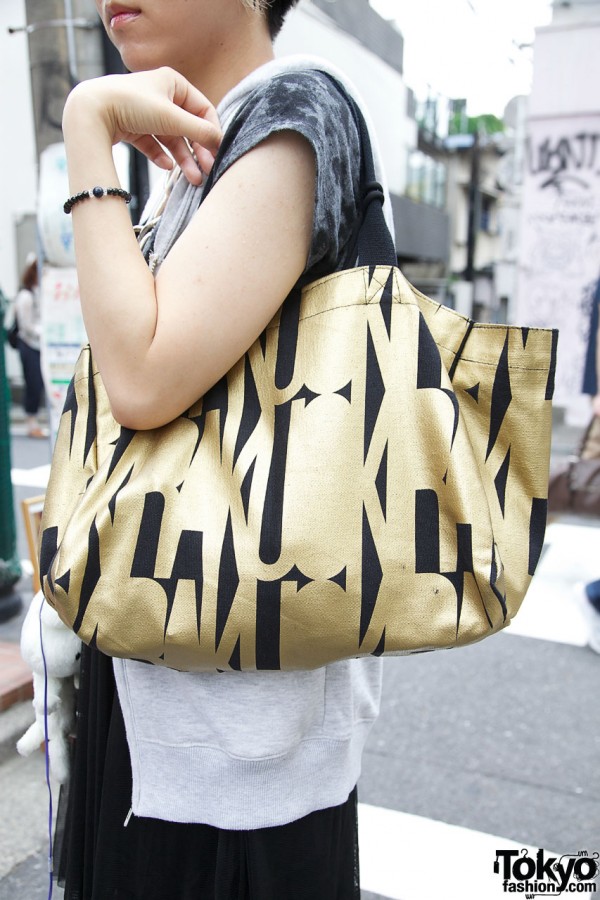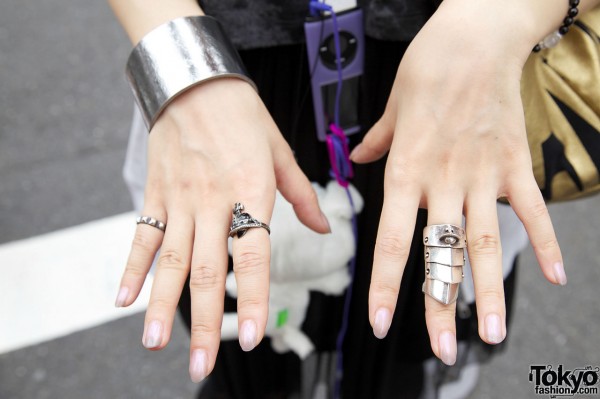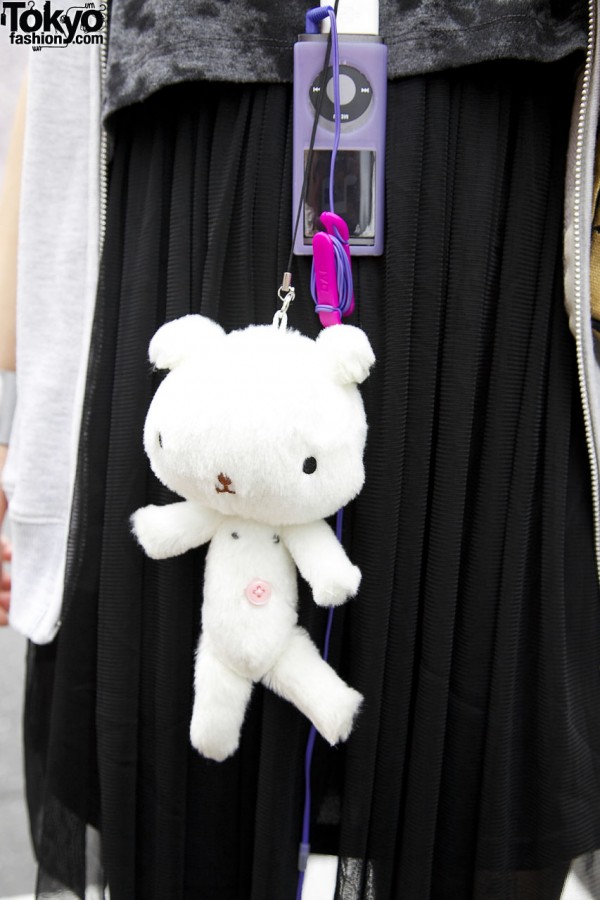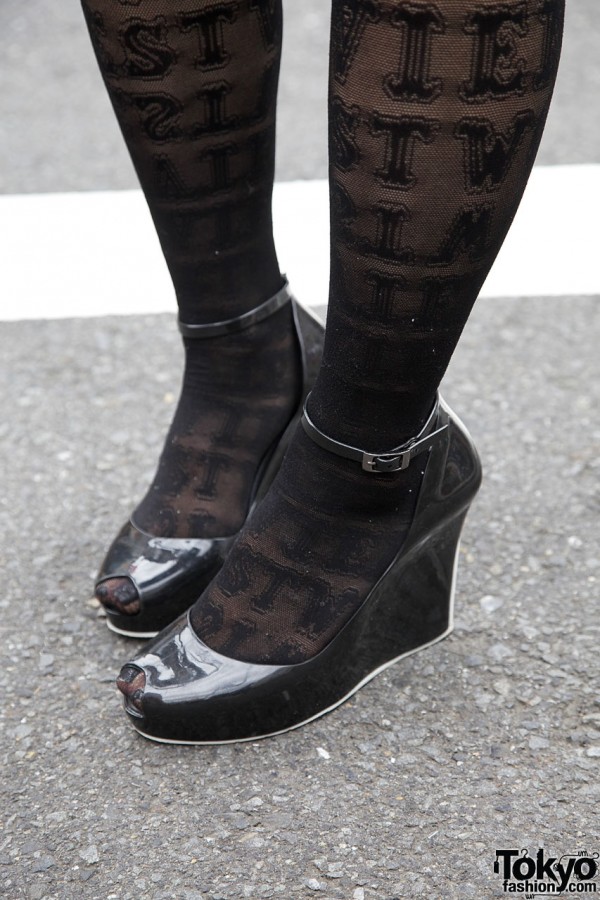 Click on any photo to enlarge it.