Vivienne Westwood x Melissa & Gerlan Jeans Shorts
This cute 19-year-old Japanese girl is named Mikki and her job is taking street snaps. In this street snap she's wearing a t-shirt from The Virgin Mary resale store. Her pink and white print shorts are from Gerlan Jeans, which is her favorite brand.
Mikki is wearing the Vivienne Westwood x Melissa Winged Rocking Horse platform sandals that we've seen a couple of other times in Harajuku. Her accessories include two colorful head scarves and a Union Jack watch that might be a Swatch. Her plastic backpack is also from The Virgin Mary.
You can visit Mikki's blog to see some of her photos.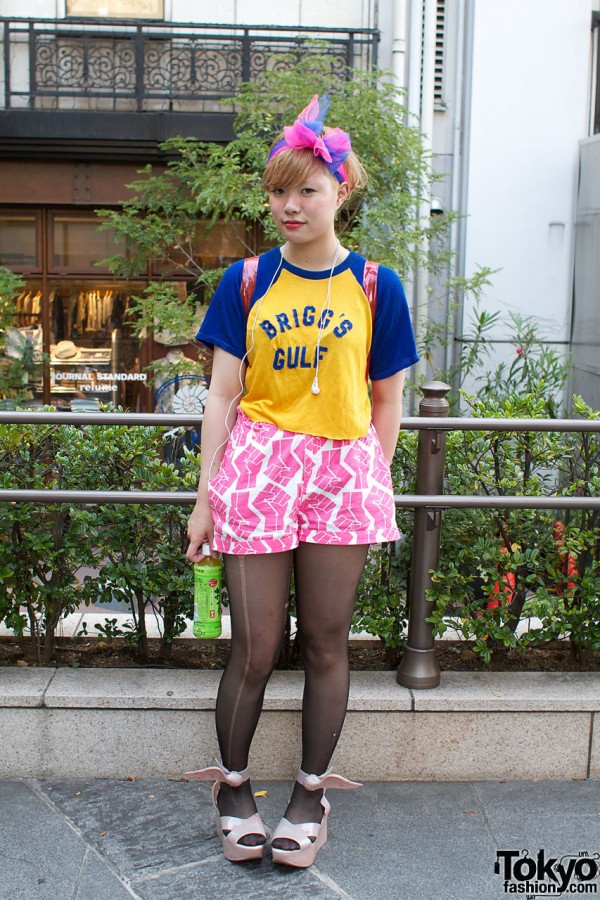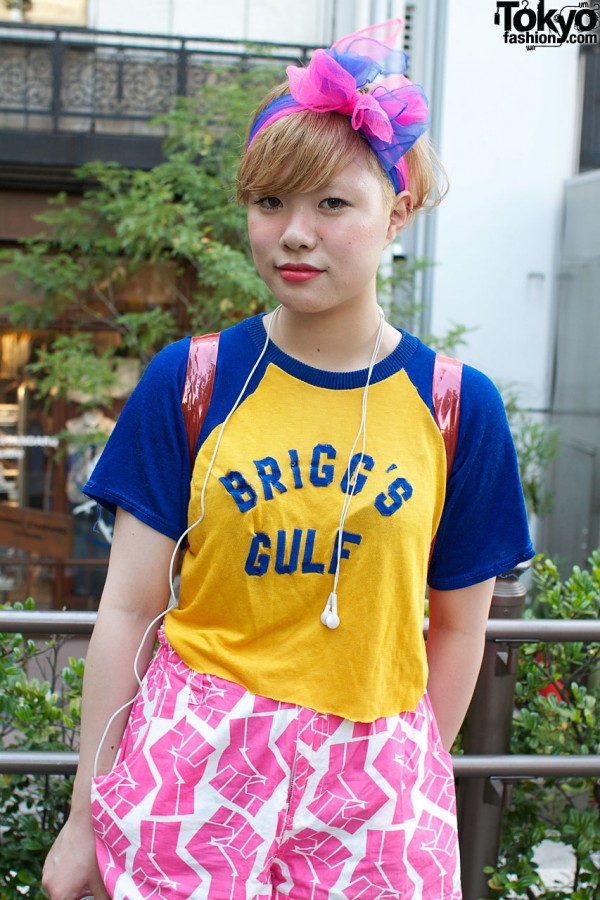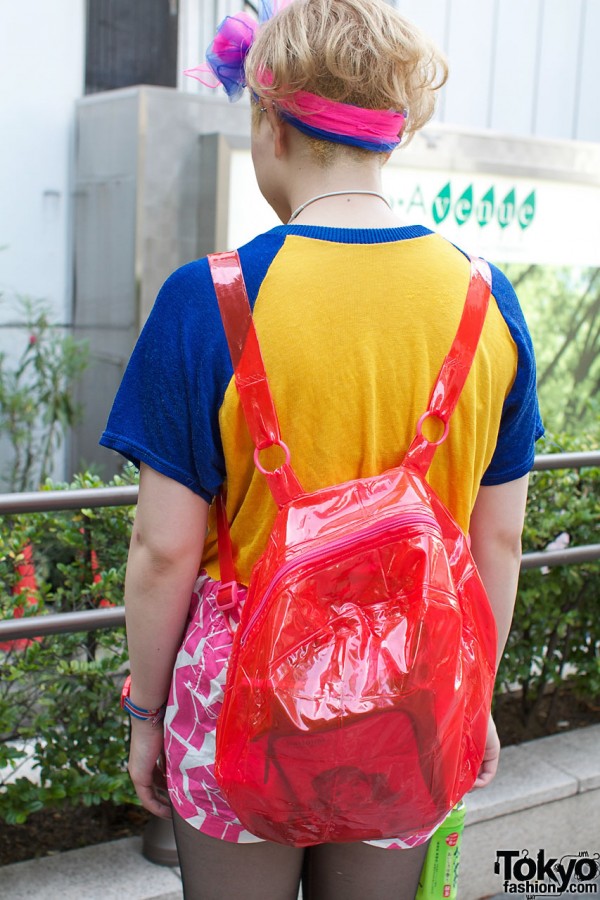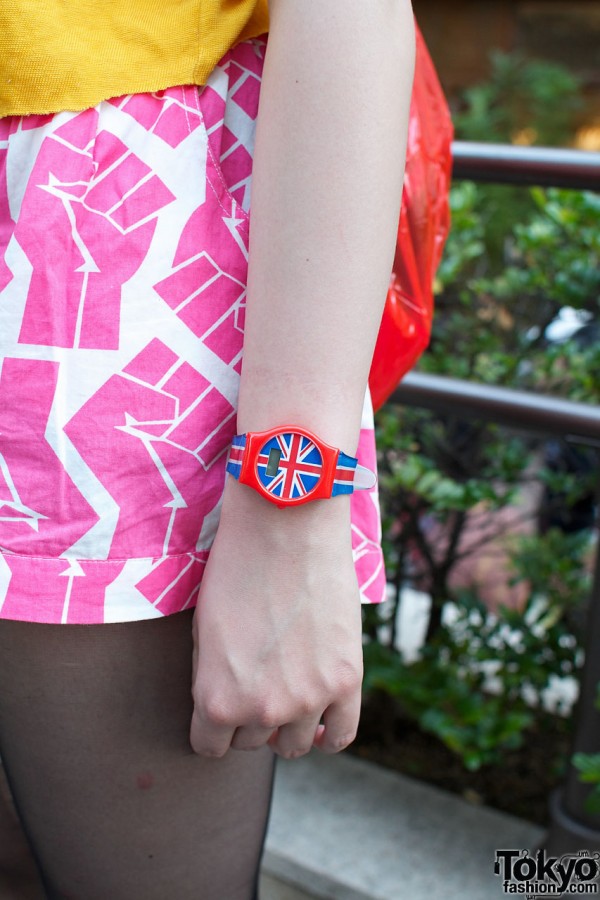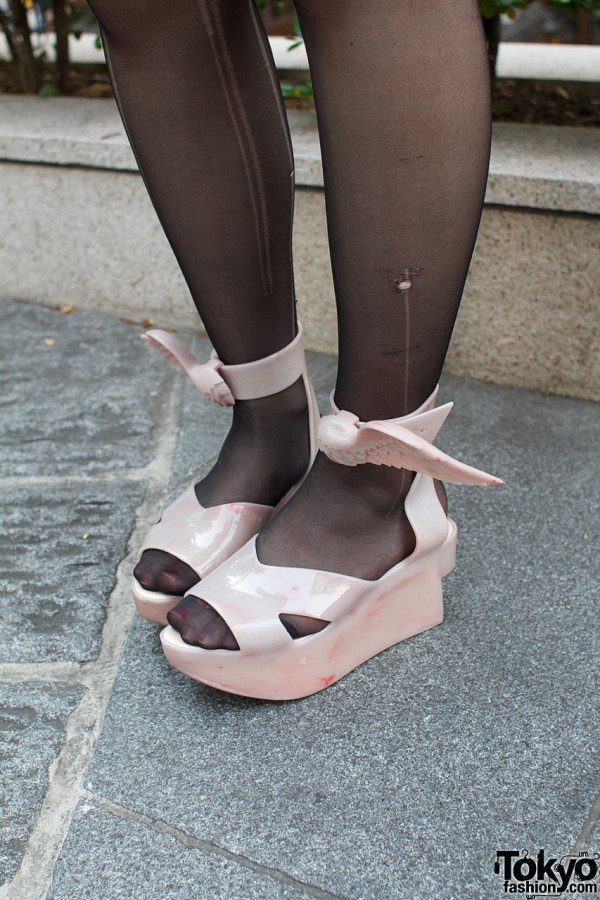 Click any photo to enlarge it.