WEGO Staffer in Straw Hat & Embroidered Cotton Dress
Yamancha is a 24-year-old WEGO staffer. Her makeup includes tiny gems at the corner of one eye. Her outfit consists of a cotton dress from the Machida resale shop that's embellished with embroidery on the top and at the hem. She's carrying a mesh purse from Theatre Products.
Accessories include a straw hat from the birthdeath brand. The metal clip on her long hair and her rings are from Theatre Products. Her black jazz shoes, worn with lace-cuffed socks, are from American Apparel.
Yamanch told us that her favorite shops and brands are Theatre Products, birthdeath, Toro and OTOE.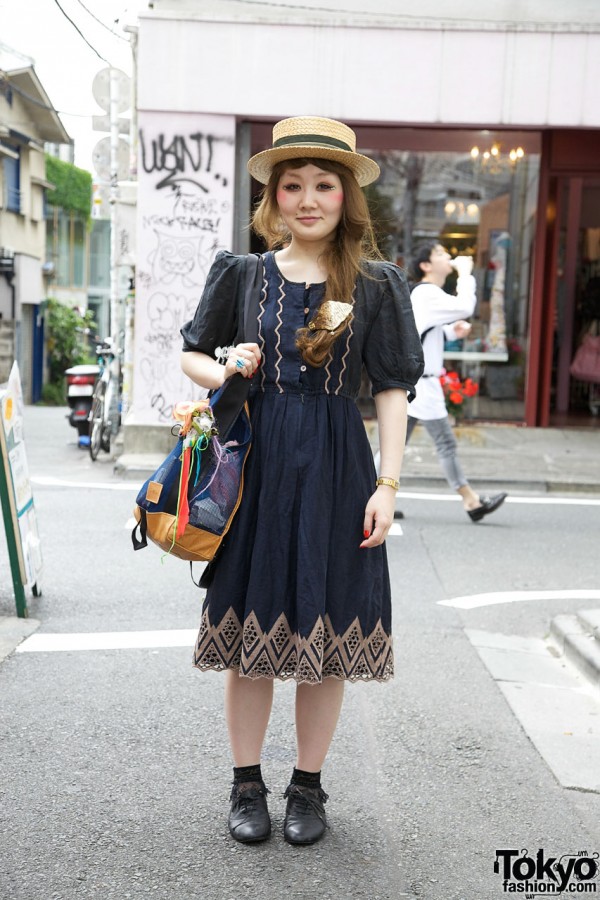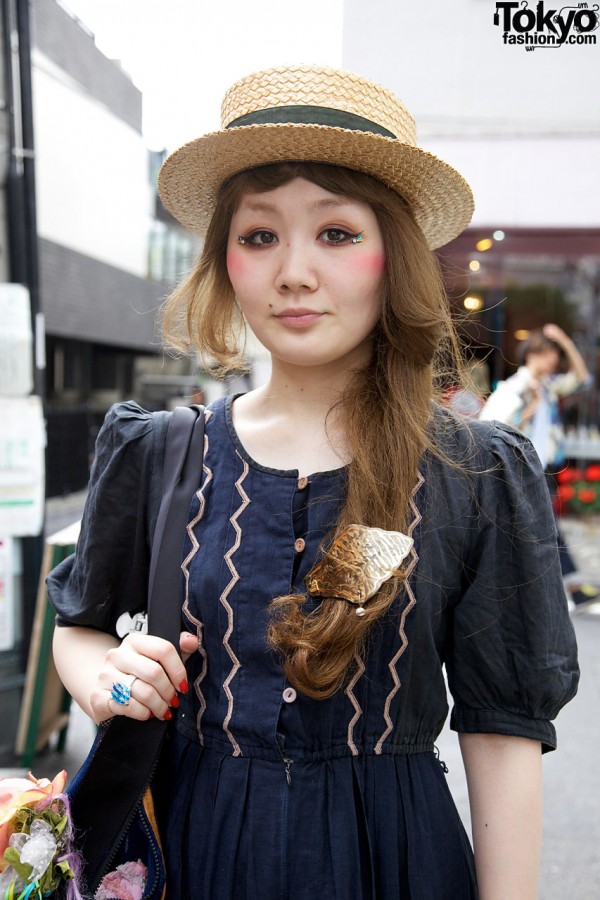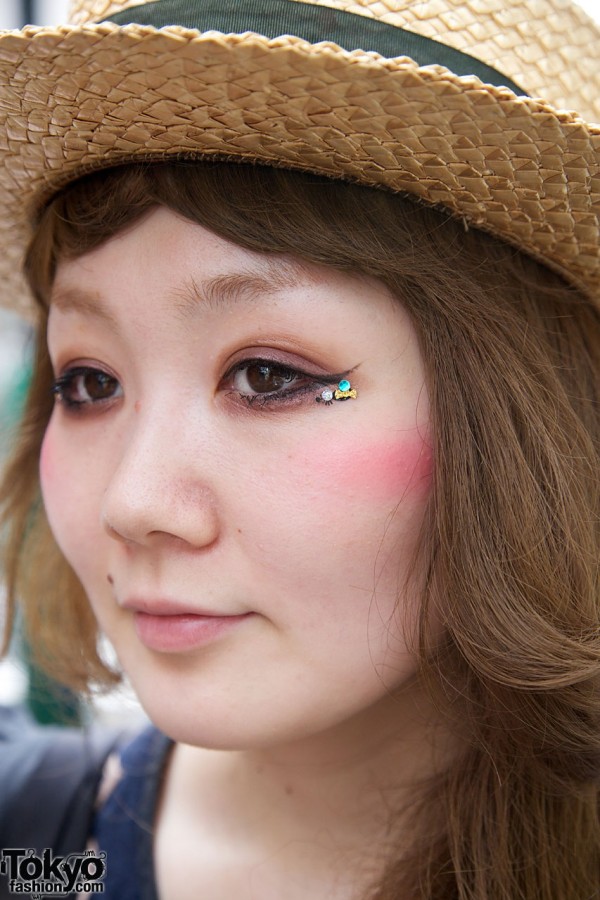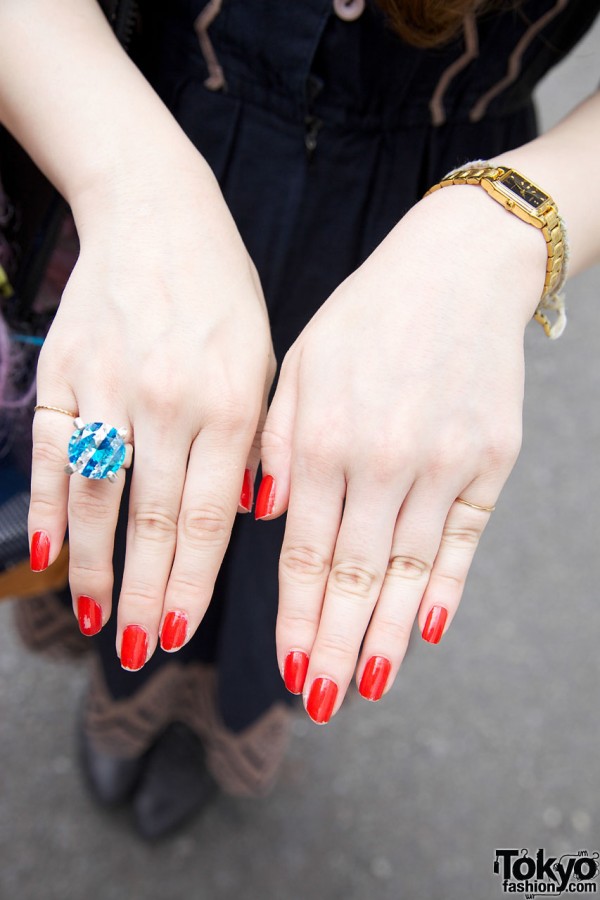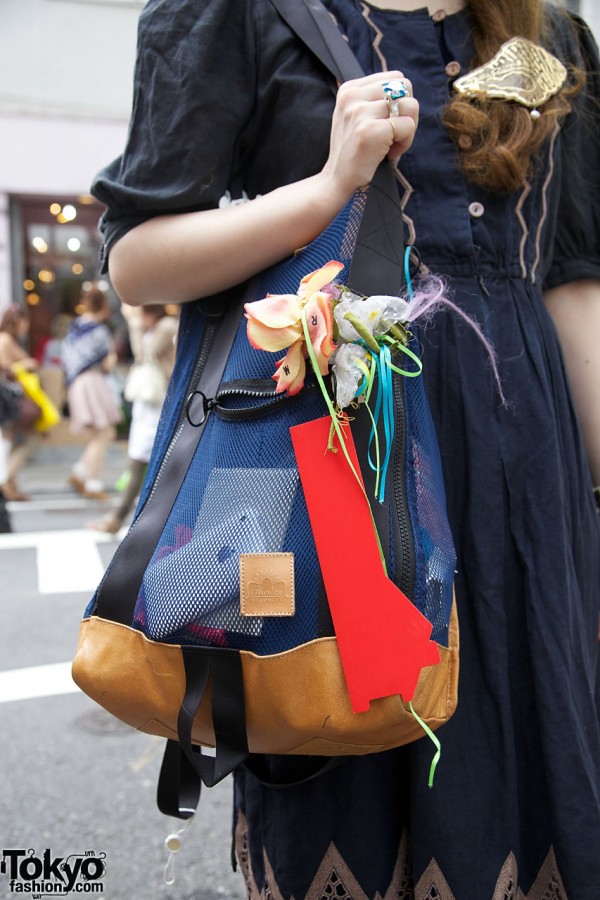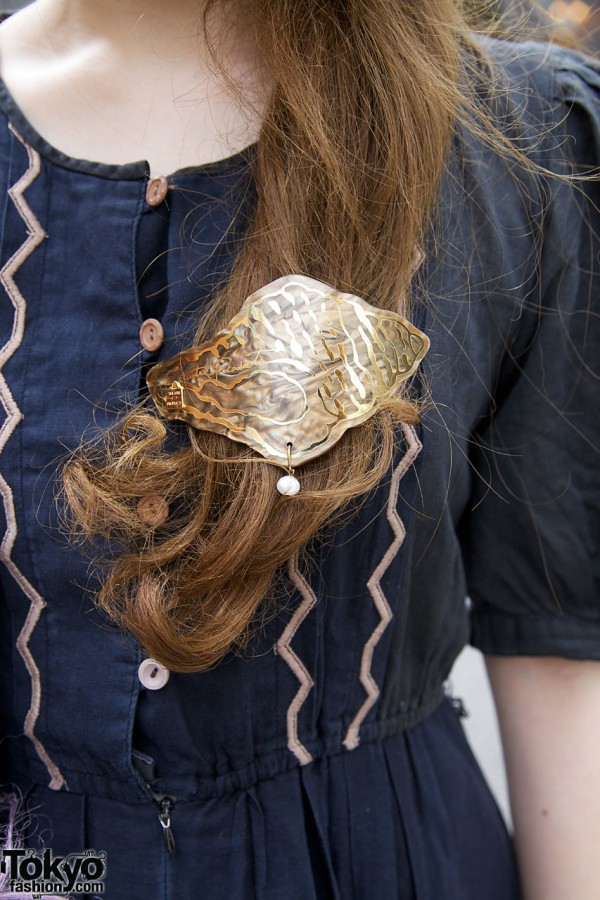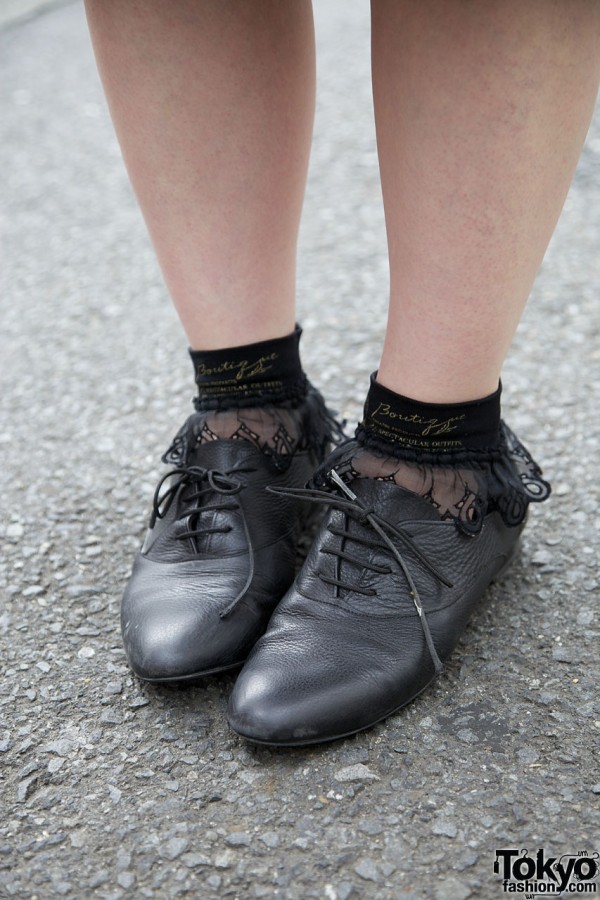 Click on any photo to enlarge it.