Youth, Beauty, & Style in Shibuya
These two friendly Japanese girls posed for our photo on Center Street in Shibuya. The girls stood out walking down the street because of their hair, makeup, charisma, and just plain prettiness. As far as fashion – the girl on the left is wearing a fedora hat, leather jacket, white shirt, jeans, and ugg boots. The girl on the right is wearing a beret, cropped denim jacket, belted long white shirt, denim short shorts, black stockings, and black boots. The girl on the left is carrying a blue Diesel handbag and the girl on the right is carrying a black leather handbag.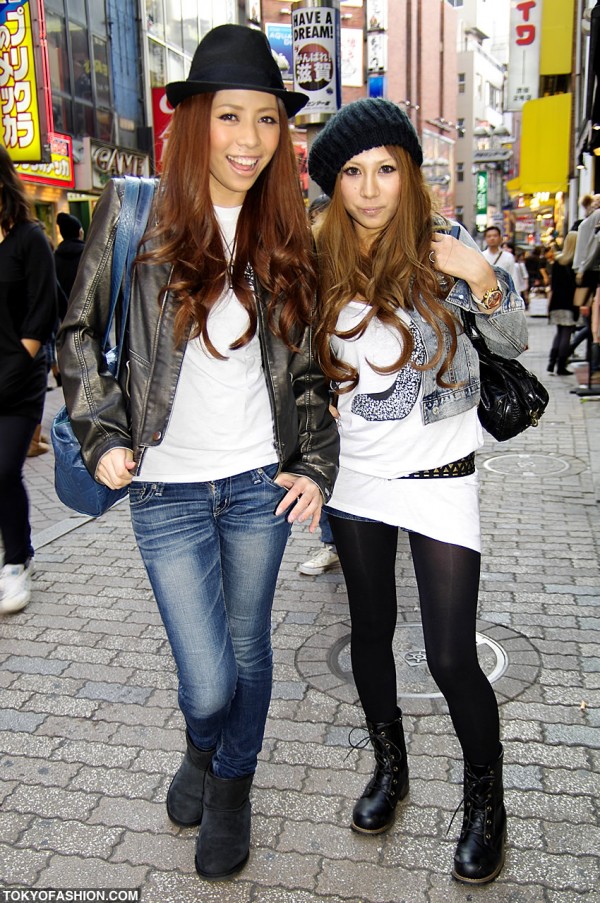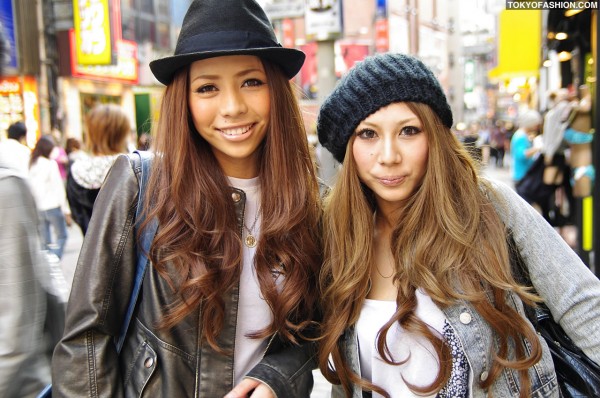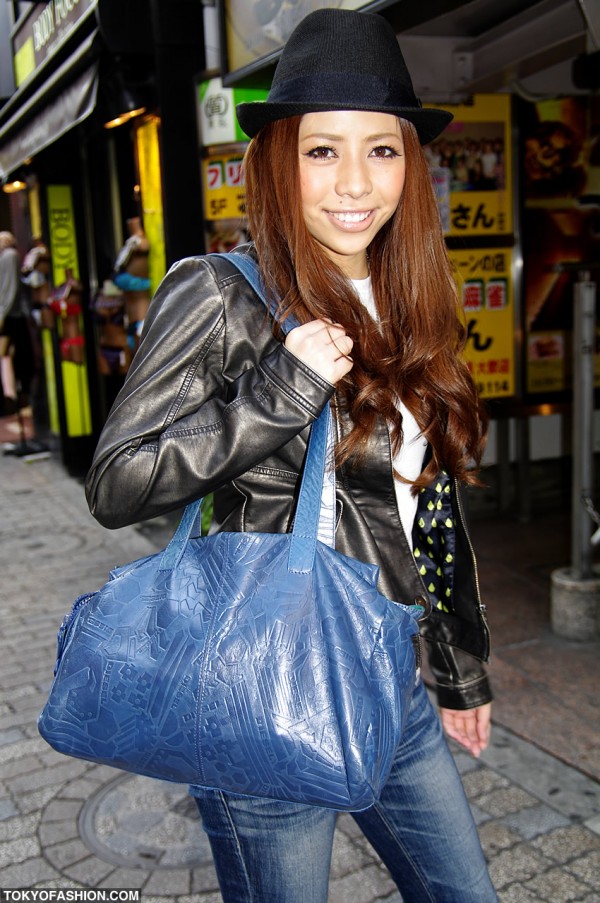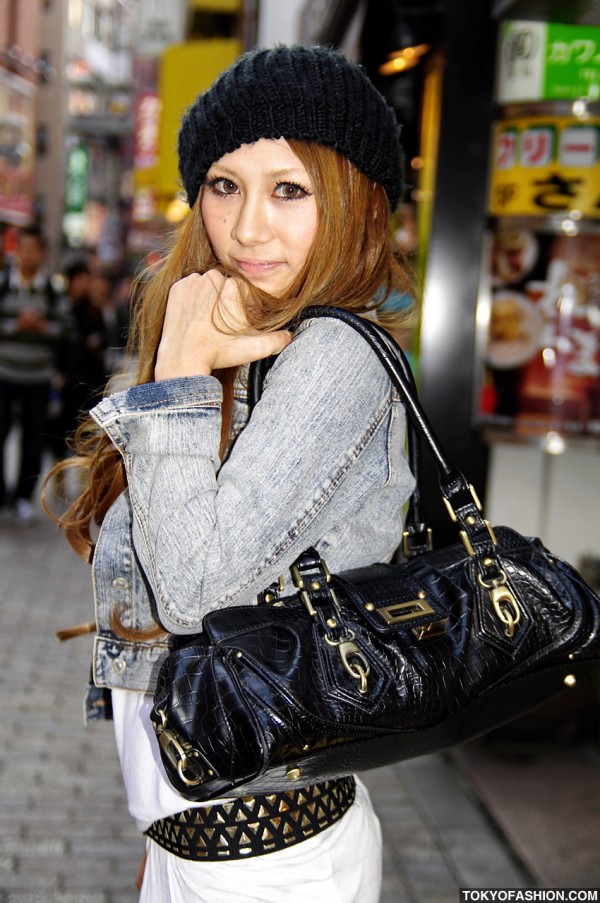 Click any of the photos to see the girls in higher resolution.