Yuka's H&M Top, Zara Skirt & I Am I Cat Watch
This cute girl with auburn hair and a wide lace headband is 20-year-old Yuka. She's wearing a knit top printed with safety pins from H&M over a black cotton long-sleeved shirt. Her blue cotton skirt is from Zara.
Her cute double-strap shoes, which she's paired with orange socks, were bought in Harajuku. Her cute cat-faced watch is from I am I and her cross body bag with a silver buckle is from H&M. Other accessories include a double cherry necklace and a wide textured belt.
When we asked Yuka about her favorite place to shop her answer was Top Shop. Her favorite music genre is rock.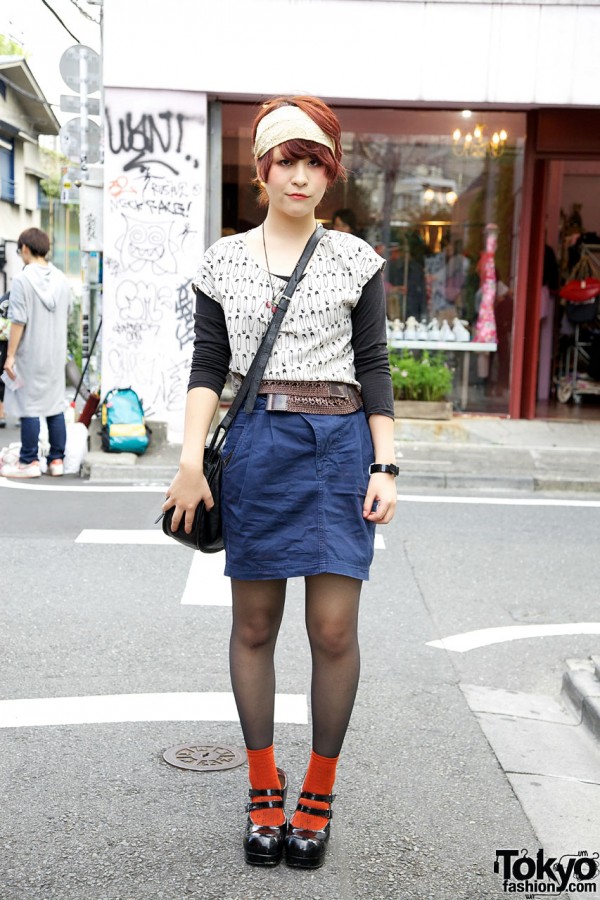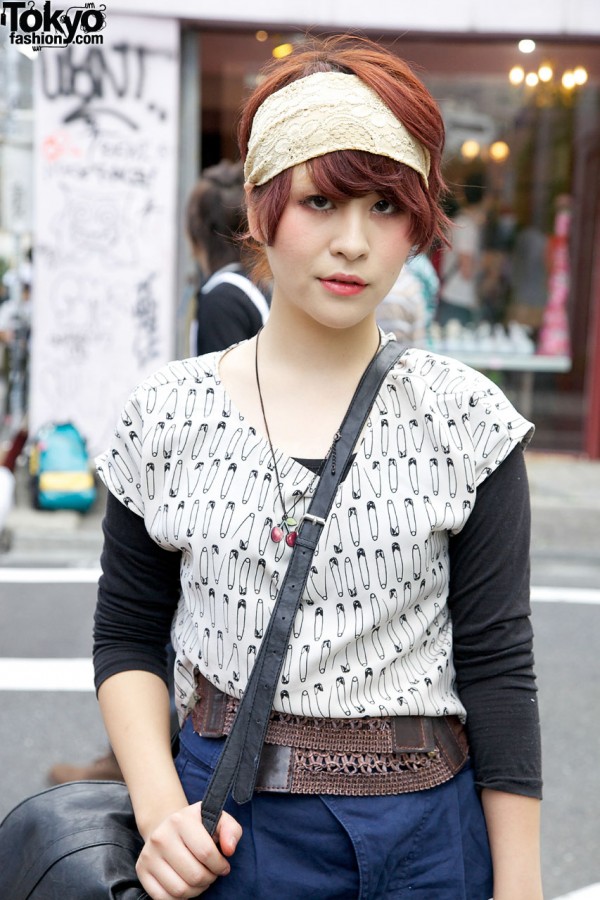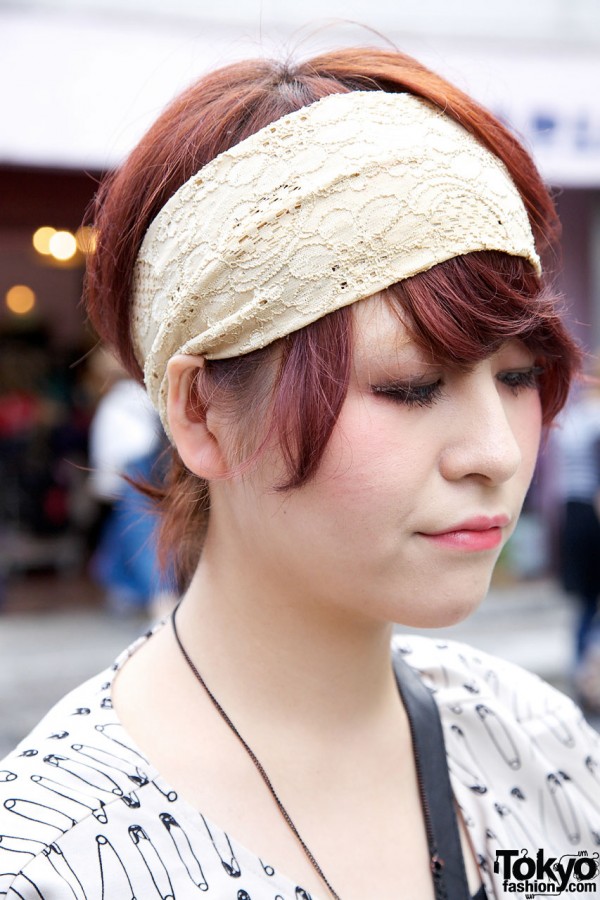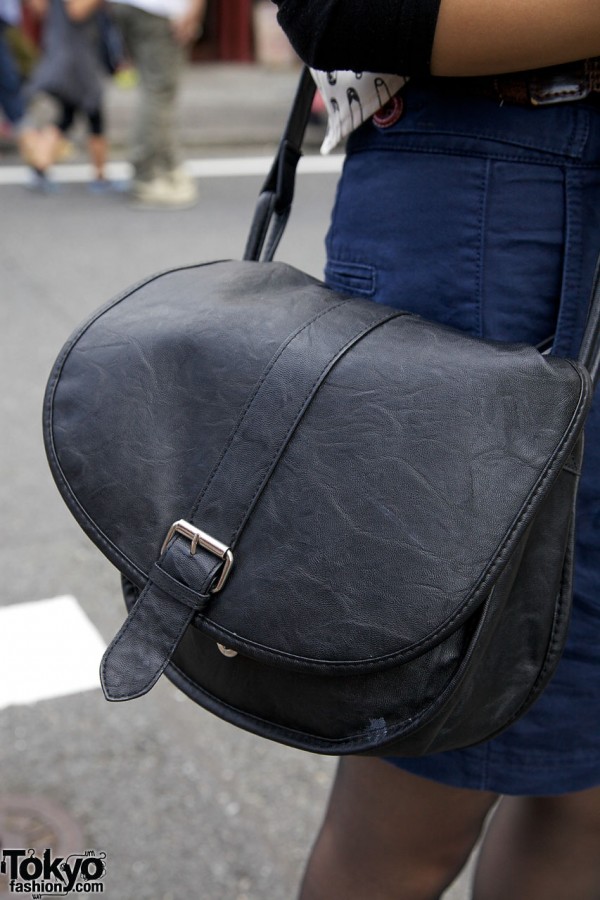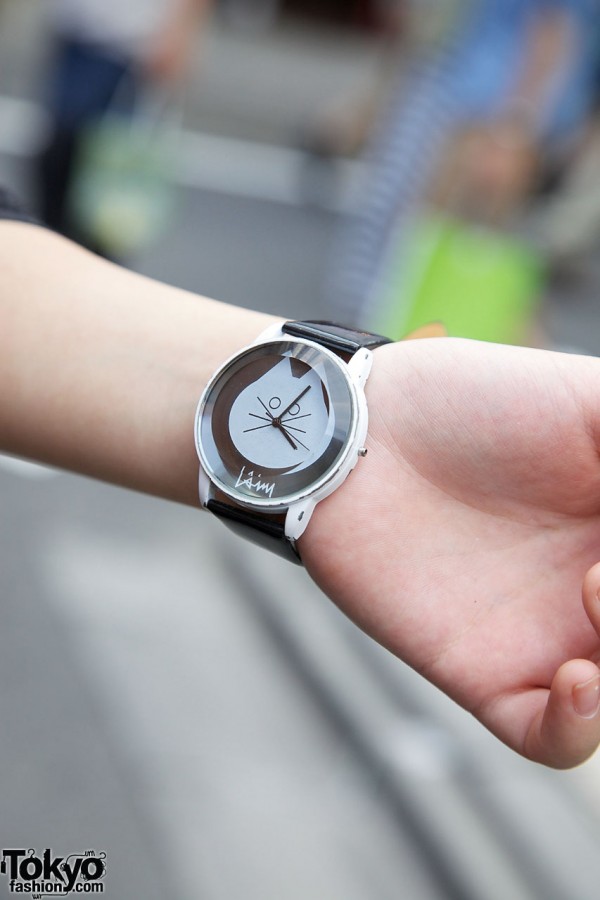 Click on any photo to enlarge it.