Tag
jeweled mask Japanese Street Fashion
Browsing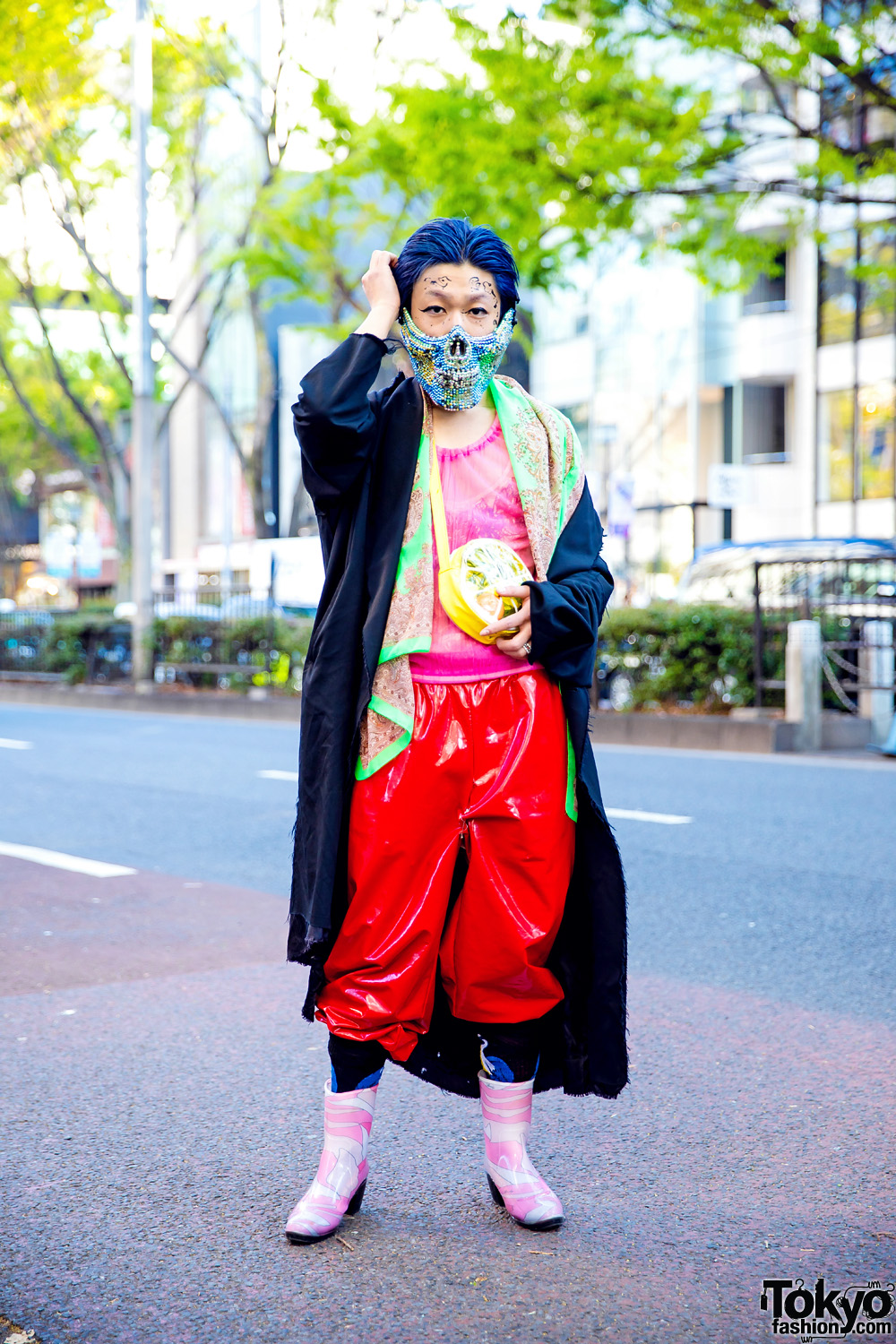 Avant-garde streetwear enthusiast sporting deconstructed fashion with patent leather pants, rain boots, layered tops and a jeweled mask.
Read the full article »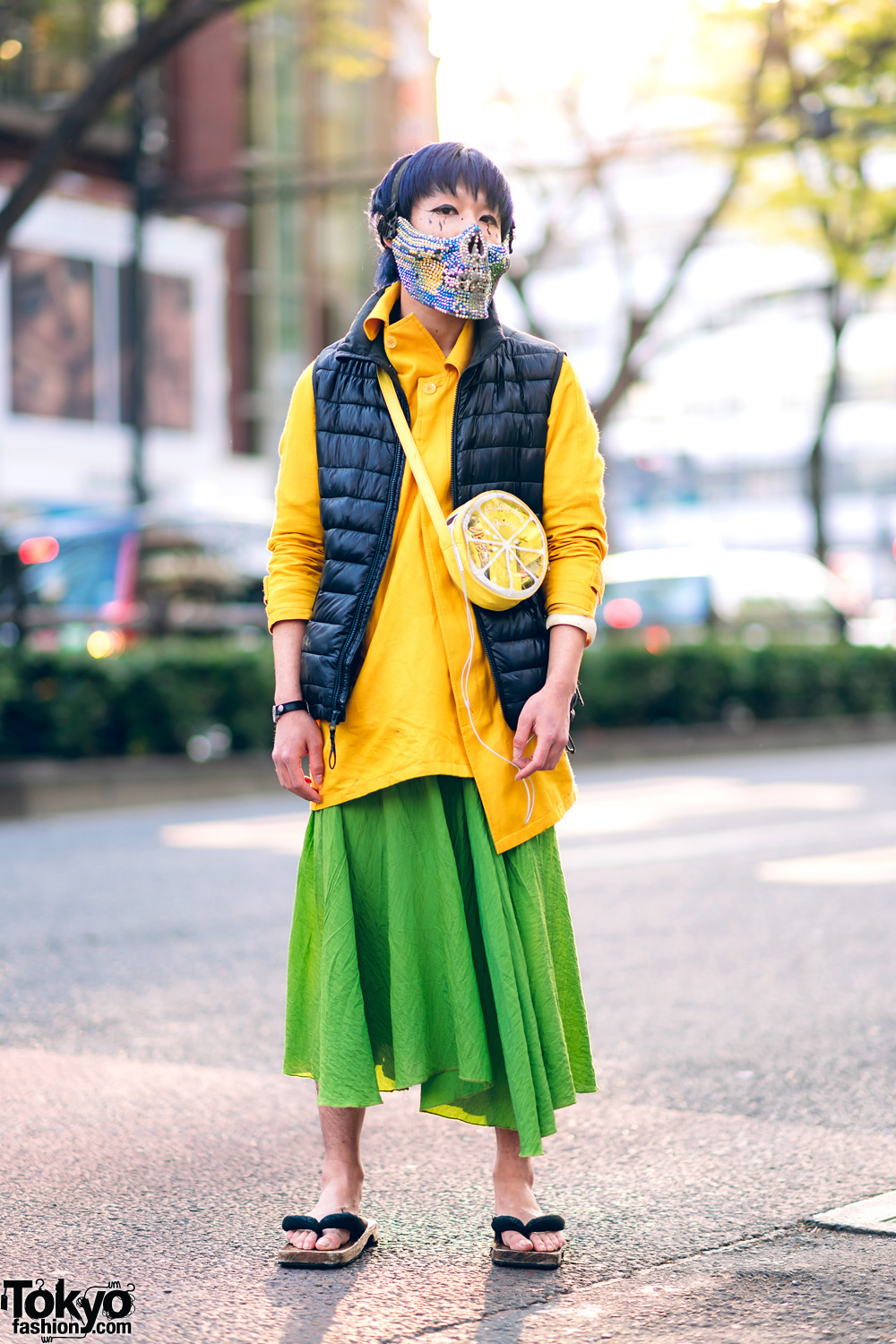 Japanese student dressed in a black puffer vest, yellow asymmetrical top, long green skirt, geta sandals and carrying a lemon slice sling bag while out and about in Harajuku.
Read the full article »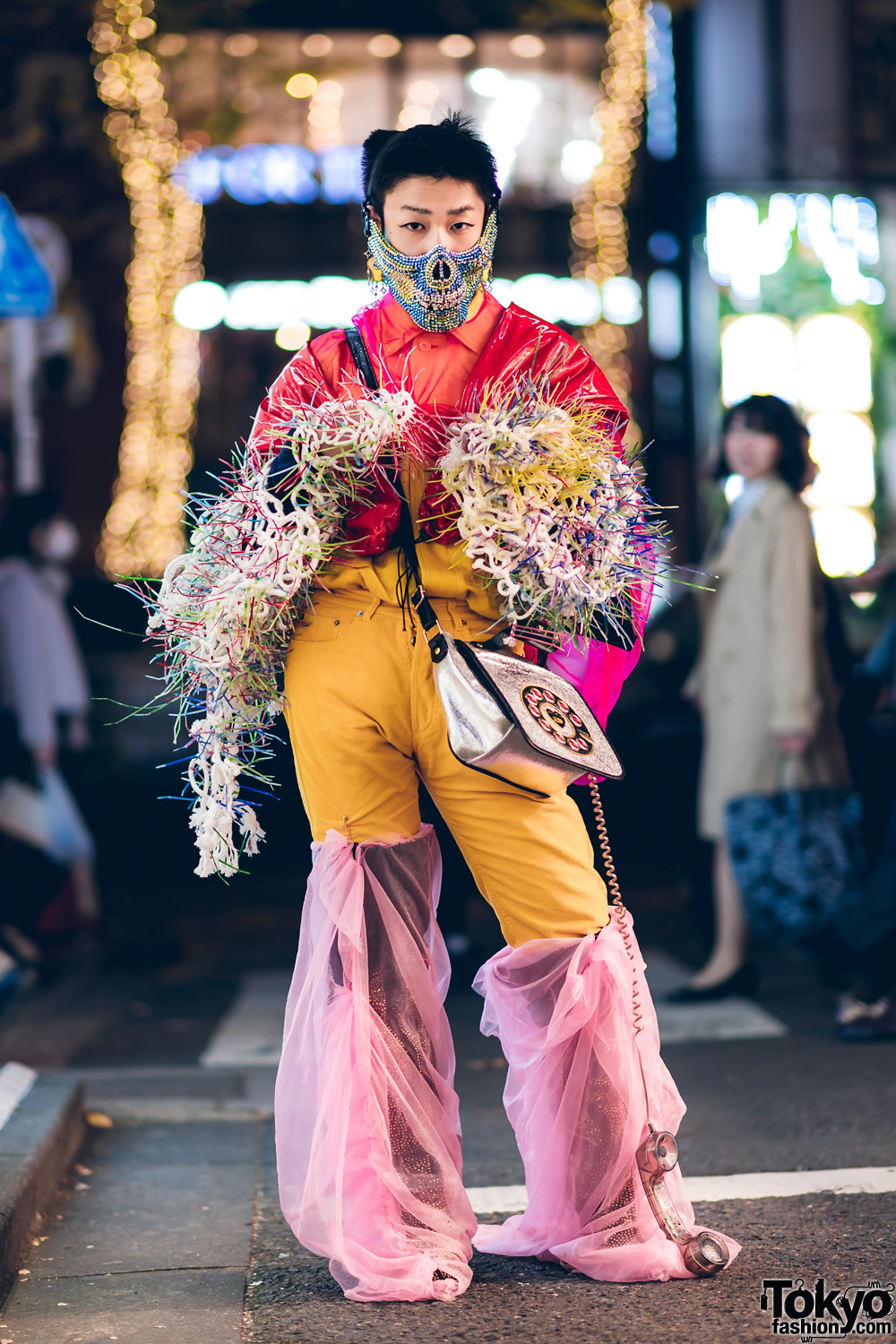 Harajuku student sporting a handmade avant-garde look with jeweled mask, yellow outfit, sheer capelet, vinyl sleeves, statement arm warmers and fabric covered knee boots.
Read the full article »