Tag
religious icons Japanese Street Fashion
Browsing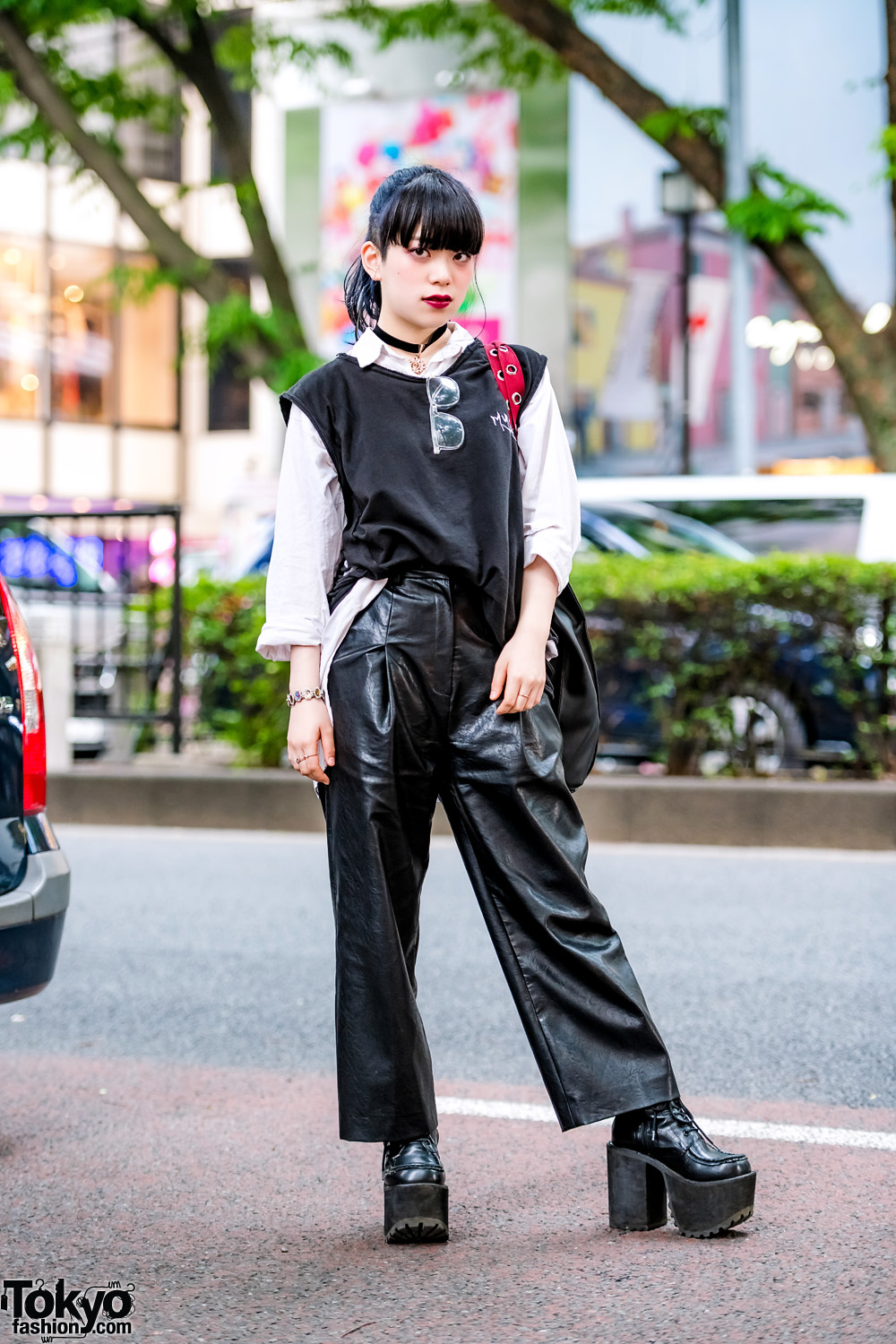 Harajuku beauty school student sporting a black and white look while out for a walk on the street.
Read the full article »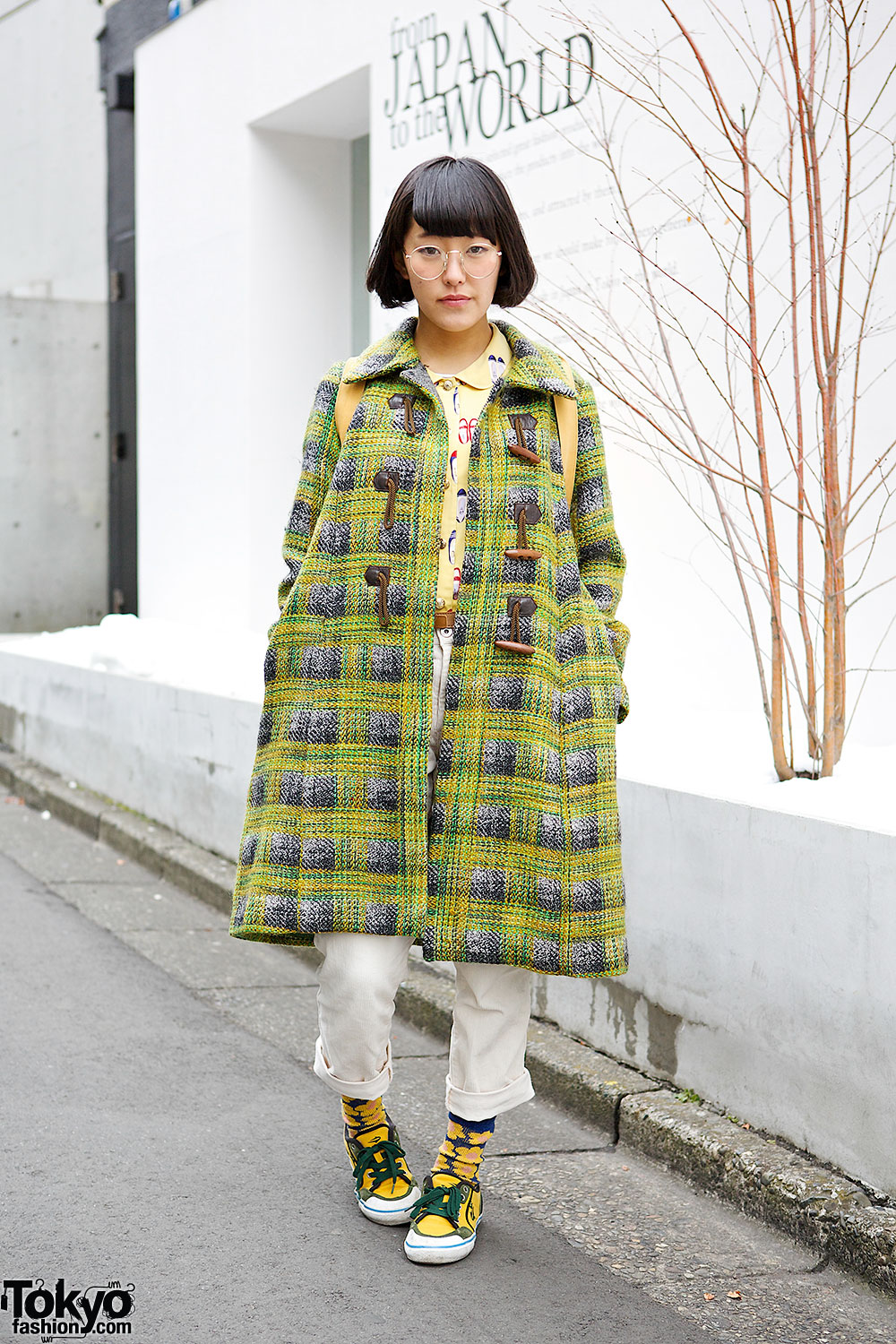 Harajuku girl with bob and glasses, wearing a shoe print shirt, tartan coat, rolled up pants, backpack, floral socks and colored sneakers.
Read the full article »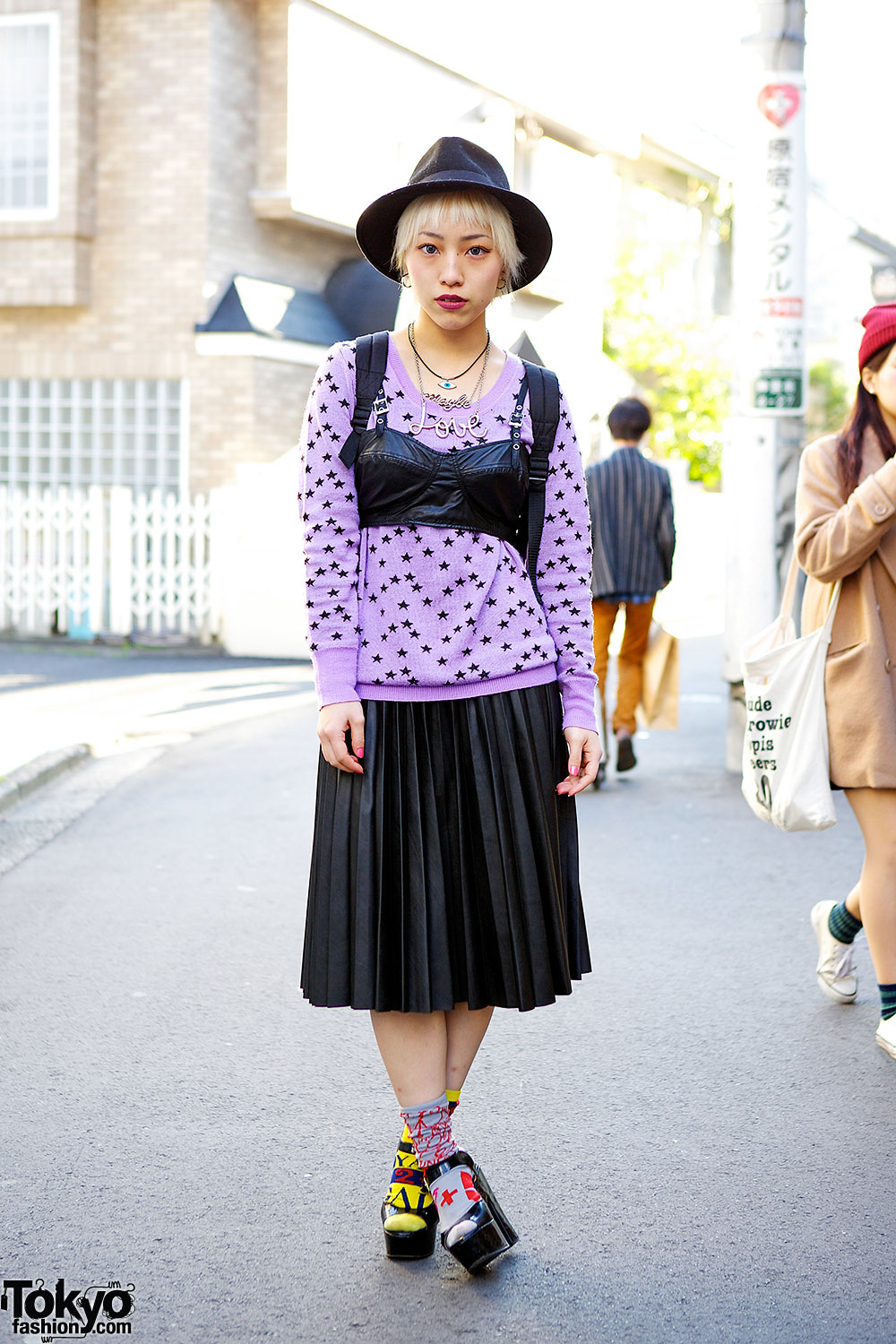 Blonde Harajuku girl in a fedora wearing bustier over star print sweater, pleated skirt, layered necklaces, socks with sandals and icons backpack.
Read the full article »