Tag
ruff collar Japanese Street Fashion
Browsing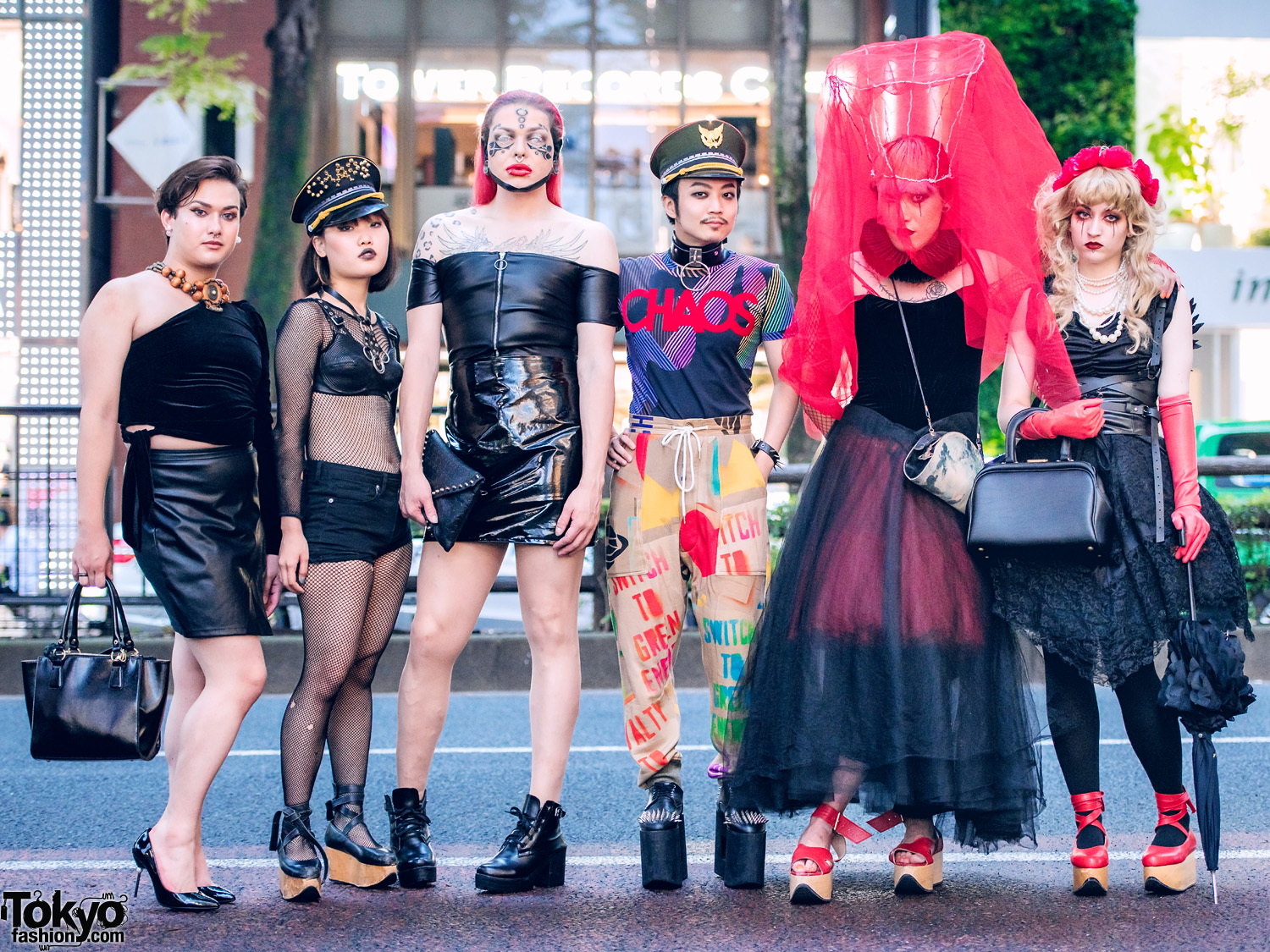 A group of popular streetwear personalities in Harajuku sporting avant-garde and statement streetwear ensembles while out and about.
Read the full article »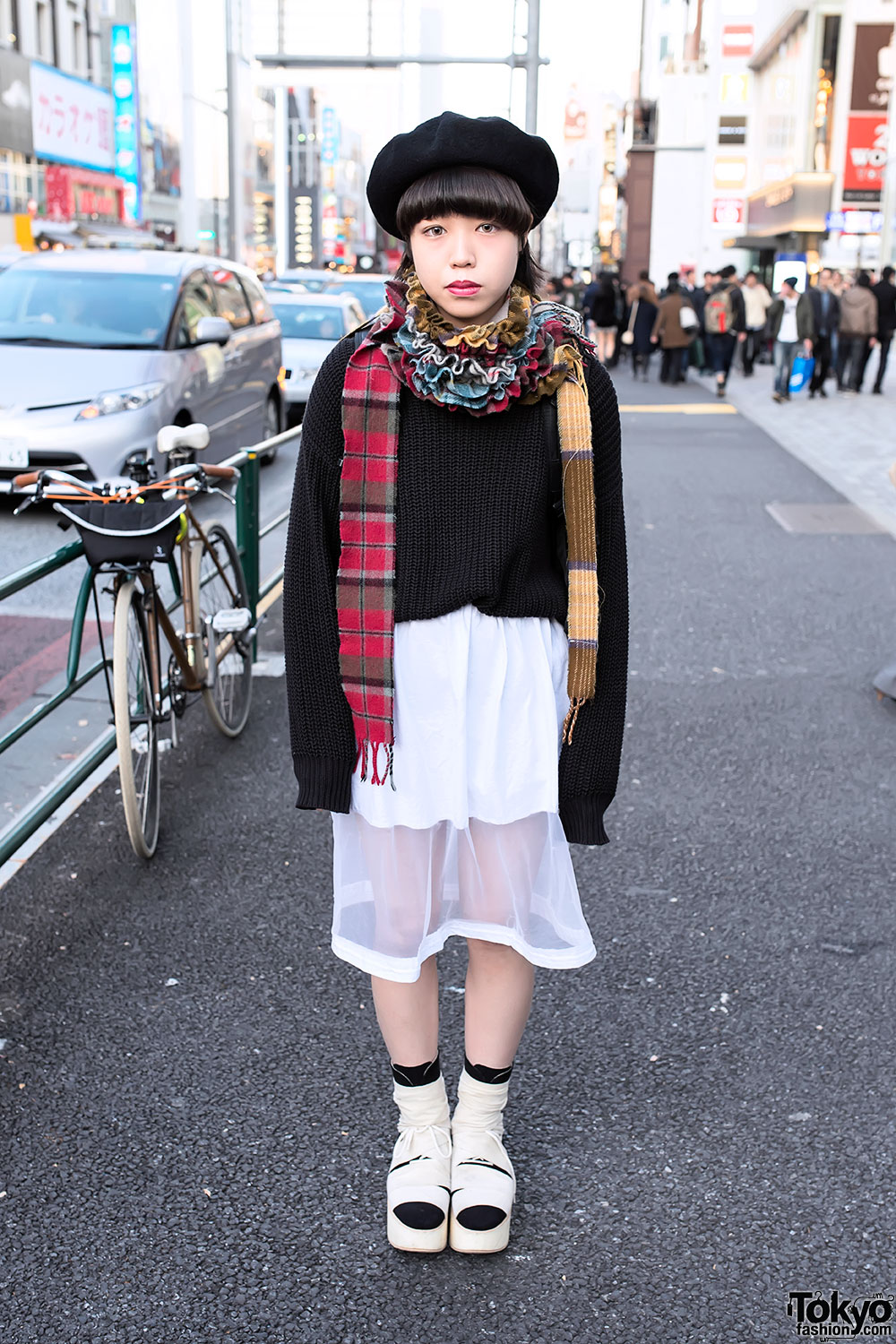 Harajuku high school student in ruff collar made of plaid scarves, sheer skirt, and platform Tokyo Bopper shoes.
Read the full article »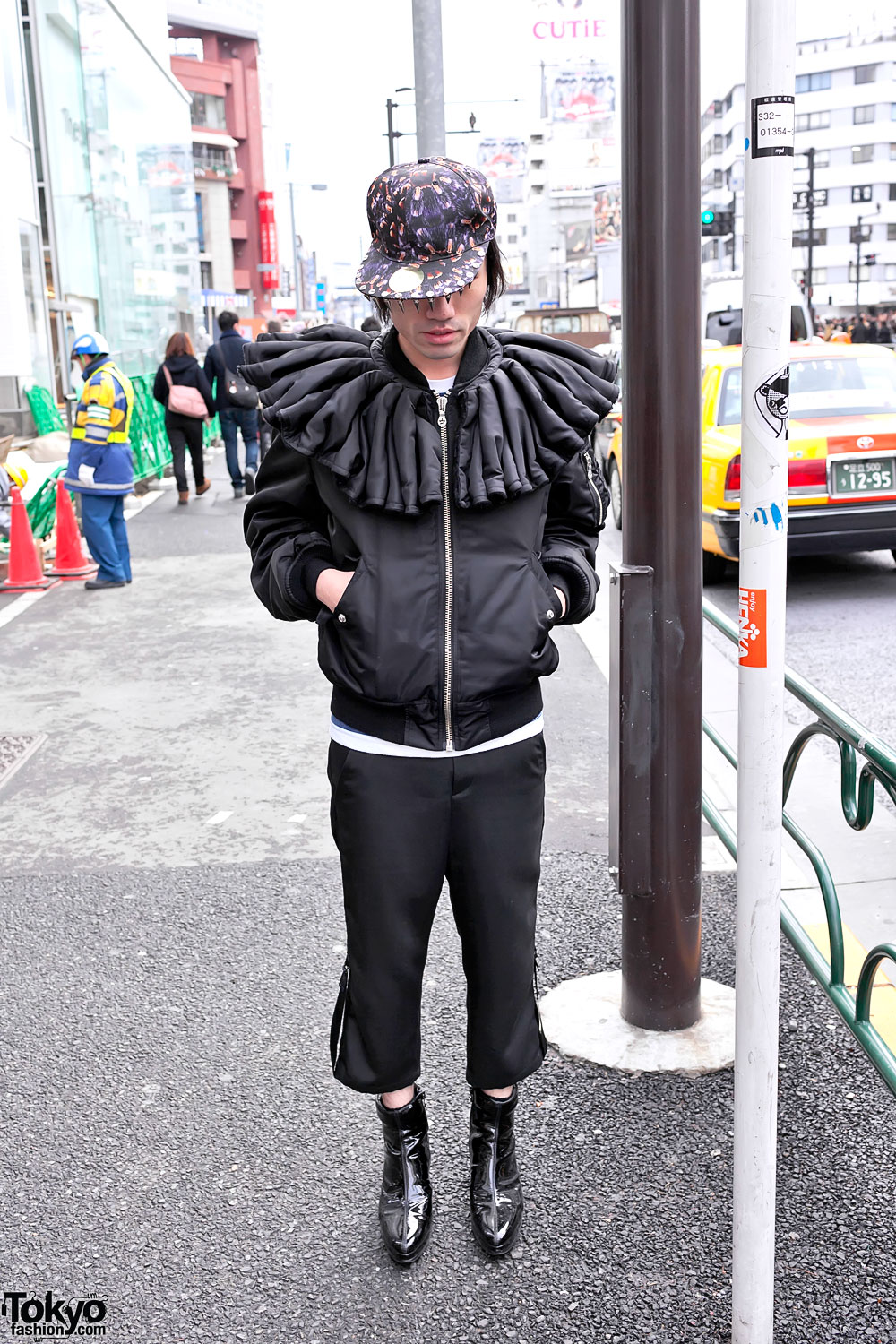 Stylish Japanese guy wearing a ruff collar Phenomenon jacket with a relief cross, spike cap, and heeled shoes in Harajuku.
Read the full article »