6%DOKIDOKI Fashion & Jane Marple Handbag
Here's another cute Japanese girl we photographed at the 6%DOKIDOKI x Popples event a few weeks ago in Shibuya. She's wearing an outfit that consists of tops and bottoms from 6%DOKIDOKI, Shirley Temple brand shoes, a Jane Marple handbag, and accessories from both 6%DOKIDOKI and Jane Marple. She told us that one of her favorite fashion brands right now is Jane Marple and that her favorite band is Cocco.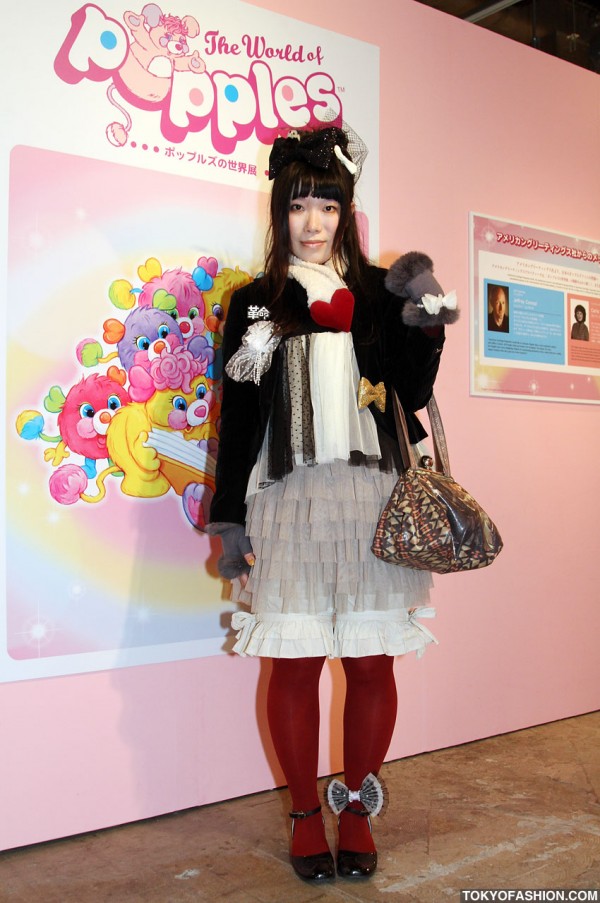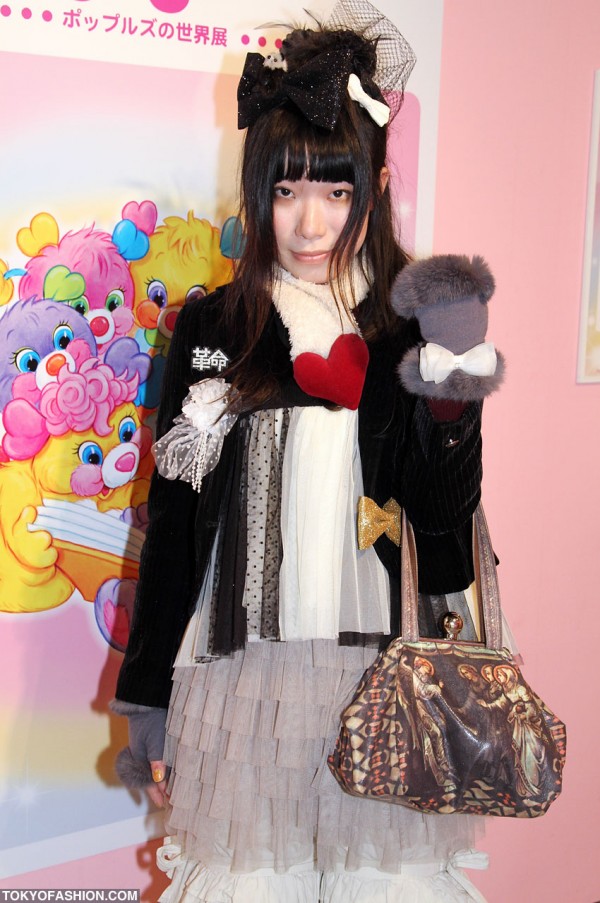 Click either photo to enlarge it.
Special thanks to 6%DOKIDOKI for allowing us to take these pictures at their event.