Antique Doll Inspired Fashion by Japanese Brand Priere
We meet many fashion college students while shooting street fashion in Tokyo's Harajuku neighborhood. The most ambitious of these young Japanese designers launch their own independent brands, often while still in school. It's fascinating to watch these creative people at the very start of their careers.
One of the young designers who caught our eye in the last year is Yukarin – a 21-year-old student at Japan's most famous fashion school Bunka Fashion College. Yukarin launched her brand "Priere" in 2015.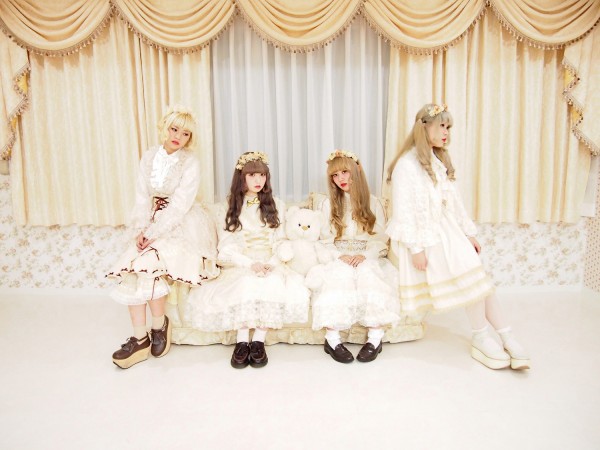 Yukarin's personal style is strongly influenced by antique European fashion. She often incorporates elements from the vintage-loving Japanese subcultures Dolly Kei and Cult Party Kei into her own looks. These influences are also felt in the first Priere collections.
To find out more about Yukarin and her brand, we asked her a few questions. Here is what she had to say (English translation by Tokyo Fashion):
Please introduce yourself.
Yukarin: I am a 21-year-old student of apparel design at Bunka Fashion College. I am in my 3rd year of fashion school with plans to graduate in March. My brand – which I started in 2015 – is called Priere (プリエール), which means "prayer" in French.
What is the concept of your brand Priere?
Yukarin: My brand concept is antique doll style. I would like to propose clothes beloved by girls, with "lots of lace and frills, with a cuteness that lasts forever like a doll."
What inspires your Priere designs?
Yukarin: I am inspired by the clothing worn by antique dolls and also by vintage clothing. I also look towards European buildings and decorations for inspiration.
What are your plans for your brand?
Yukarin: I think our real debut as a brand will be when we start selling, so not yet, but I'm planning to start a web shop in the future. The timing is still unclear, but please look forward to future exhibitions as well!
Do you have any other comments?
Yukarin: I think that people of all age groups love lace and I would like people of all ages to wear Priere clothes in the future. I would also like to clarify that Priere clothes are not in the "Lolita" category, rather they are "dolly" style. Thank you.
For more pictures and information, follow Yukarin's personal Instagram or Twitter and follow the official Priere Instagram.
Click on any Priere photo to enlarge it. All pictures courtesy of Yukarin.