araisara 2012 S/S Collection
The 2012 S/S edition of Japan Fashion Week (aka Mercedes-Benz Fashion Week) in Tokyo is under way! Several times each day, TokyoFashion.com's contributors are reporting back from runway shows and events all over town. Be sure to check out all of our Mercedes-Benz Fashion Week Tokyo coverage.
On Thursday, October 20th, Japanese label araisara showcased their 2012 Spring/Summer collection on the runway at Tokyo Midtown.
Sara Arai was raised in Beijing, China, and graduated from Fashion College Sakuragaoka. She debuted in China, then moved to Tokyo to start her own brand. Her Mejiro flagship shop was opened in 2005, where she sold her couture items. She started her pret-a-porter line araisara in 2008. With this line, she seeks "to express the connection between traditional oriental culture and fashion".
The araisara 2012 S/S collection show at Japan Fashion Week featured the luxurious materials that the brand is known for. There wasn't much color in the collection, but where it was used, it was used boldly. Toward the end of the show, several more extravagant pieces appeared, and those appeared to be the crowd pleasers.
Click any of the araisara images below to see the full sized versions for yourself.
araisara 2012 Spring/Summer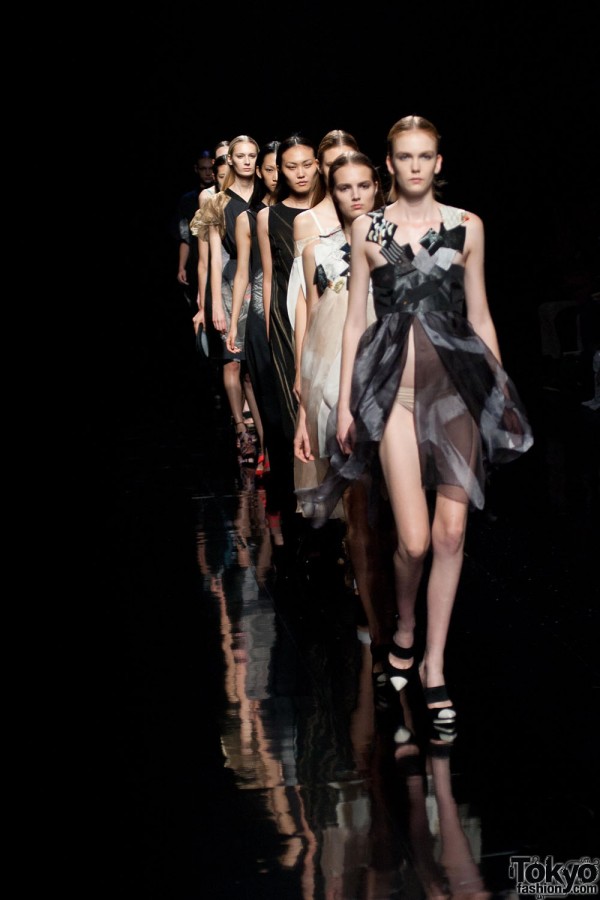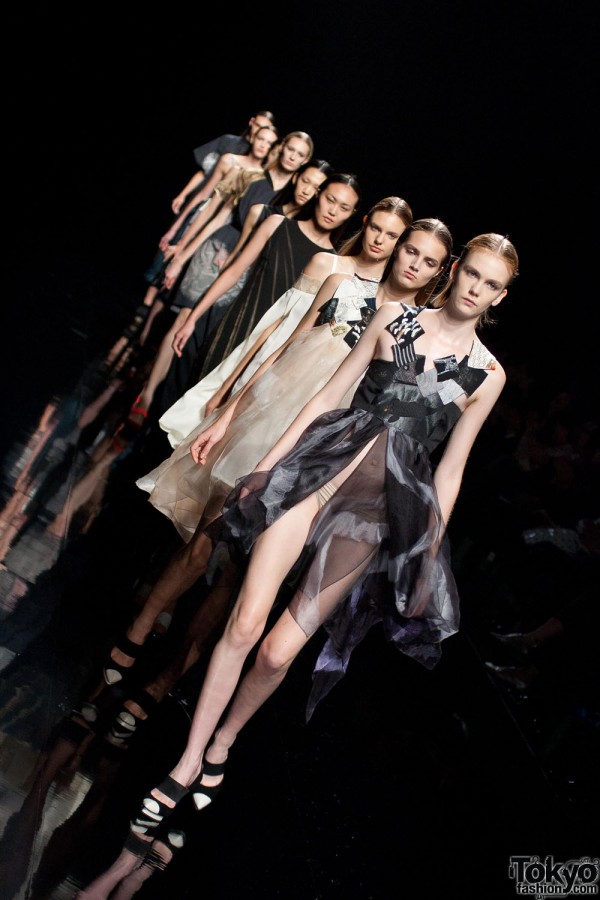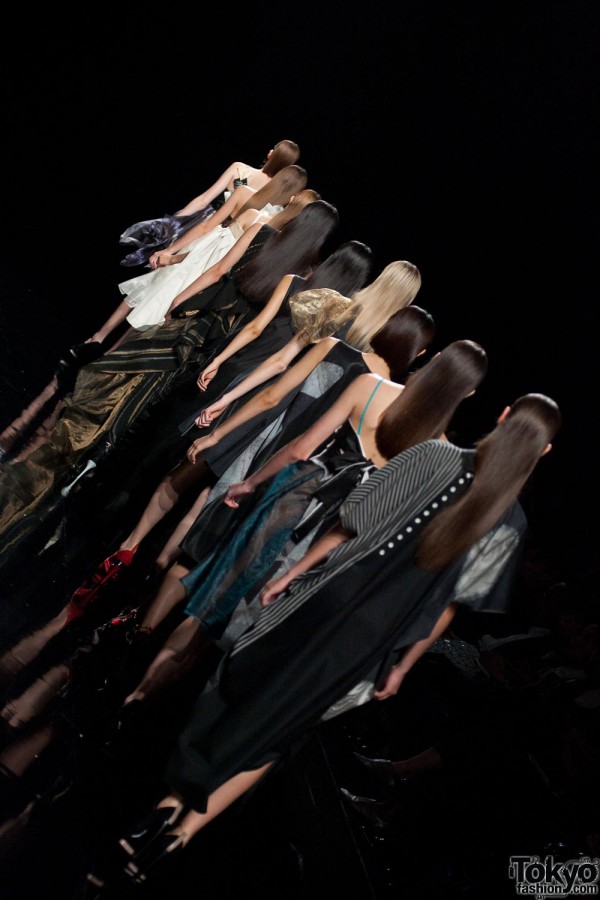 Click any of the araisara pictures to enlarge them!
External Link: araisara Official Website
***
About the photographer:
Michael Steinebach has been fortunate enough to travel and see the world. Exposed to the limitless possibilities of photography 20 years ago, he grew up looking at things differently. He currently shoots in the areas of people, fashion, and news photography in Japan. He maintains a Facebook page with samples of his work. He can be emailed about contract work or with questions or comments on his photography.