Cher Brand Lighter & Portable Ashtray
Although it seems like smoking is on the decline in Tokyo, there are still plenty of young fashion conscious Japanese women who can be seen puffing away in the smoking areas outside of Shibuya and Harajuku station. So what's a Japanese fashionista supposed to do to make sure that their smoking is as cool as humanly possible?
Japanese fashion brand Cher (the brand who brought Tokyo girls to their knees with the cute Cher Eco Bags last year) has just the solution for female Japanese smokers – a Cher heart print smoking kit:
On the front of the Cher smoking kit it says "Mobile Ashtray and Lighter". Inside is just what it says on the front – a lighter and a cute little mobile ashtray. The Cher smoker kits are available at convenience stores around Tokyo for 683 yen, which is about US$7. Not too bad of a price for a name brand item.
The Cher print lighter: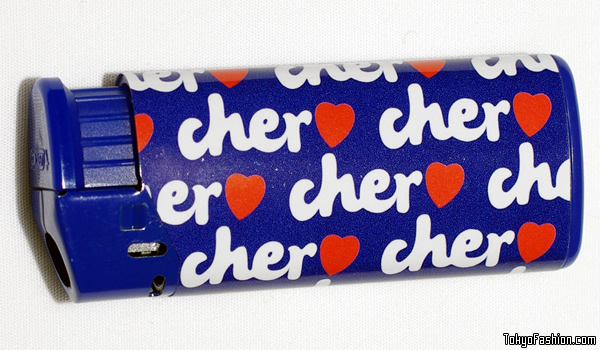 The portable Cher ashtray: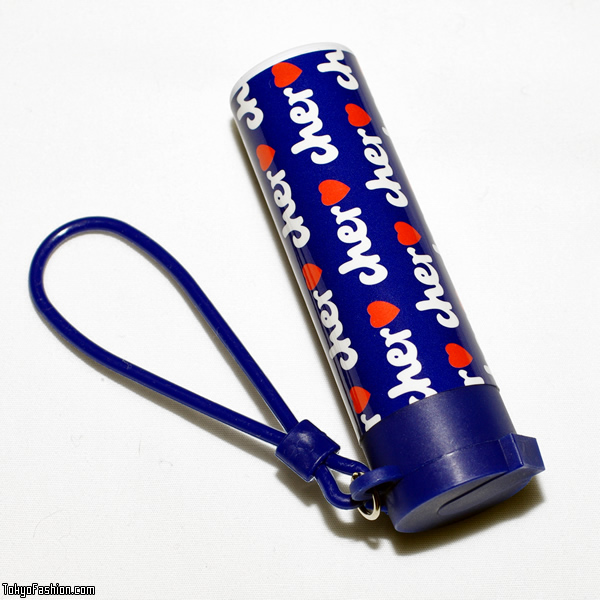 Remember kids, smoking is bad for you. Just because these items are cute and fashionable doesn't mean you should use them.