Comme des Garcons Furry Vest & Trench Coat
This cool guy with asymmetric hair is Macaulay, who we've written about in the past. He's wearing his long furry vest from Comme des Garcons again, but this time it's over a short trench coat. He's also wearing black pants and bright blue sneakers from CDG, which is his favorite brand.
Macaulay's accessories include a tri-color leather clutch and 3 Fashion's Night Out pins from Comme des Garcons.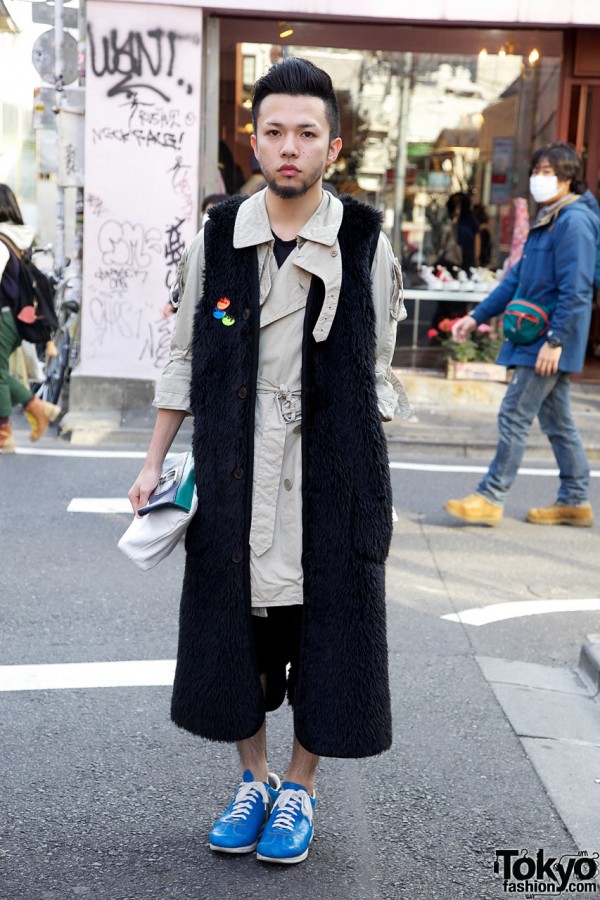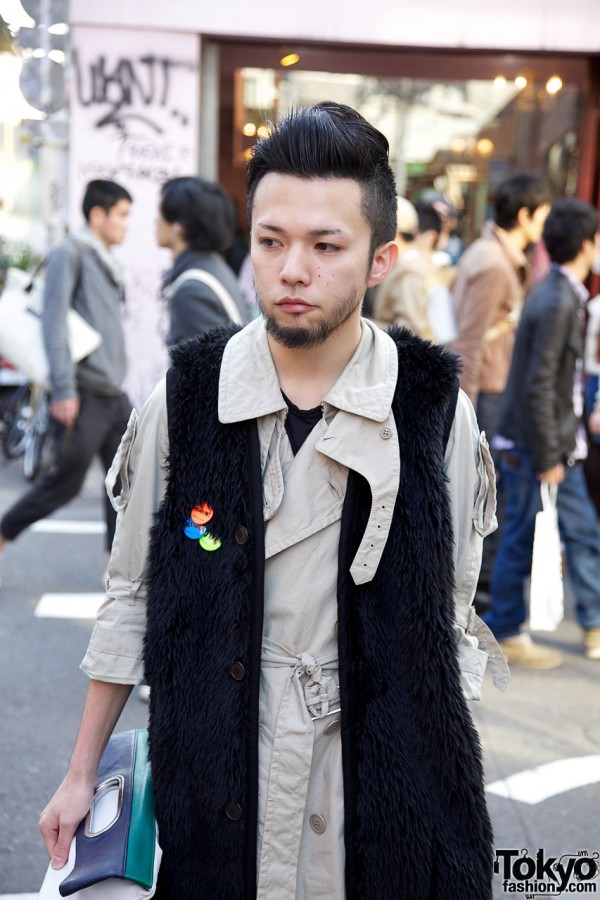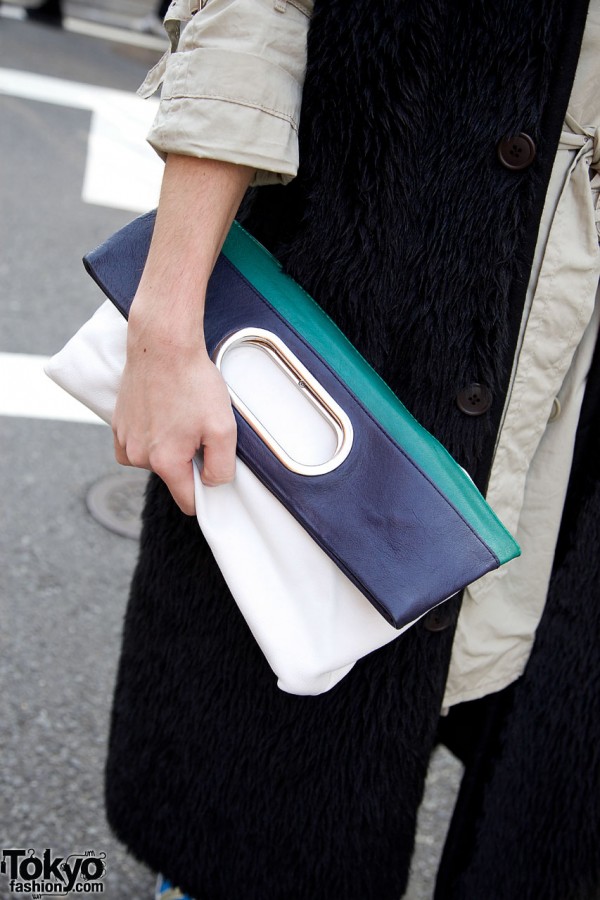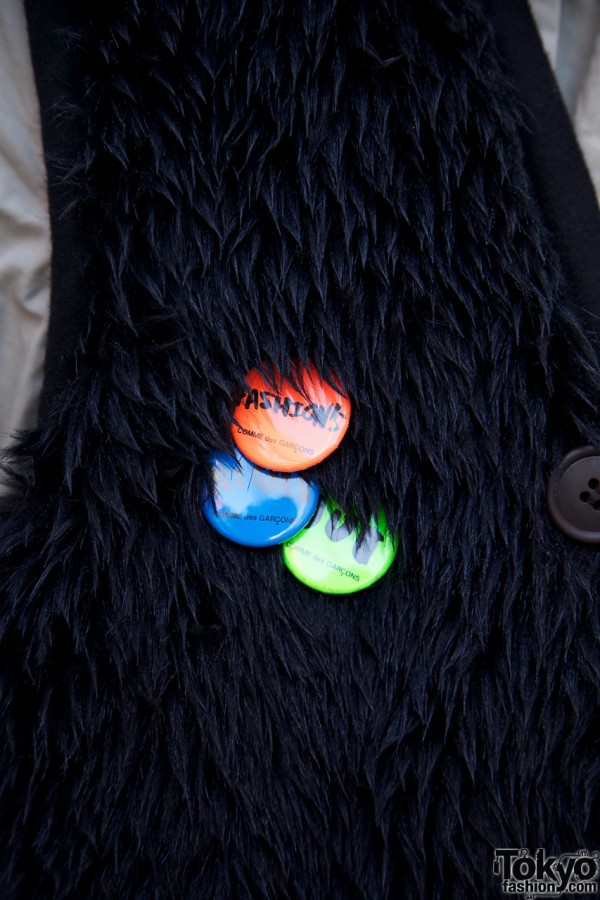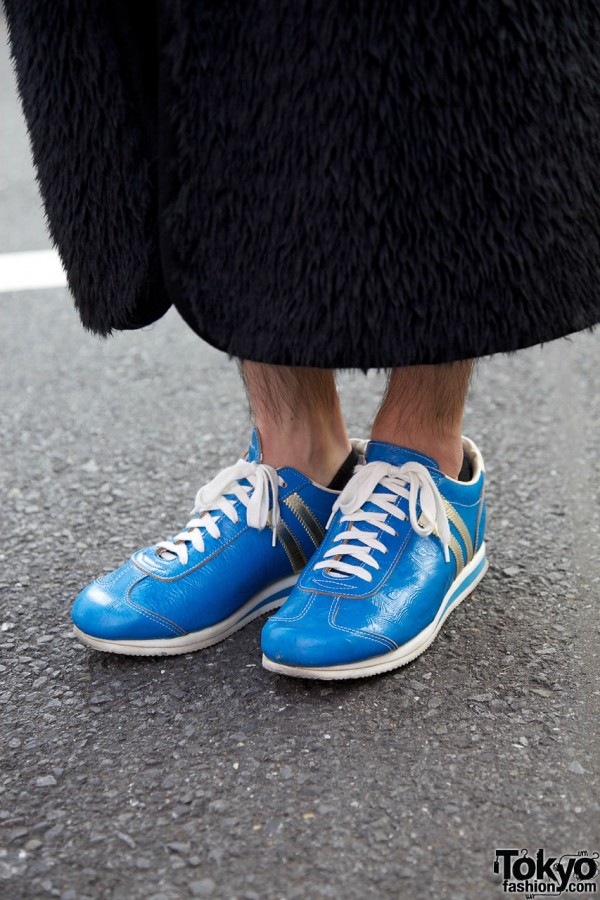 Click on any photo to enlarge it.