Cutie Fashion Magazine April 2009
In our continuing effort to share photos of the free gifts (furoku) that Japanese fashion magazines give away, we present the April 2009 issue of Cutie magazine.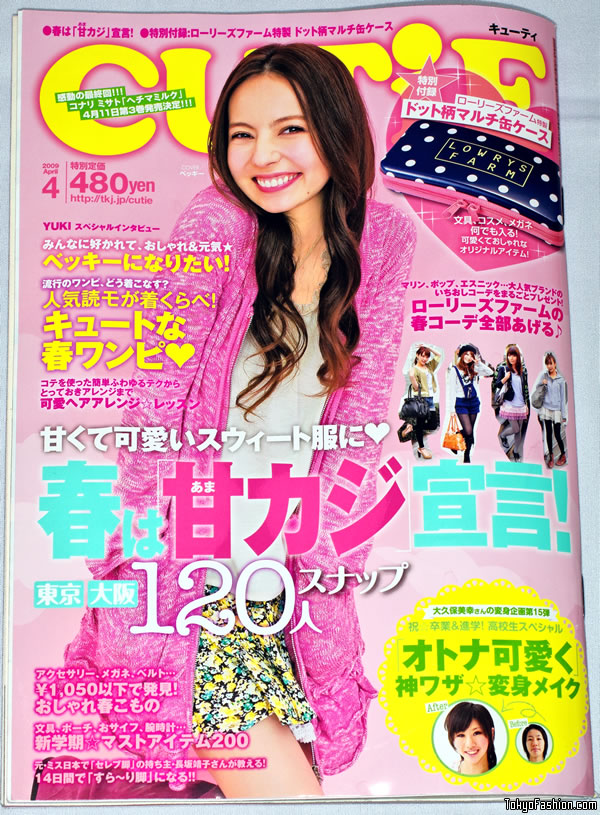 The free gift that came with this issue of Cutie is a pen and pencil holder from the Japanese women's clothing brand Lowrys Farm. Lowrys Farm is extremely popular with young fashion conscious Japanese girls, and this cute pink and blue pen holder might be used by OLs, high school girls, college girls, or even our favorite – freeters.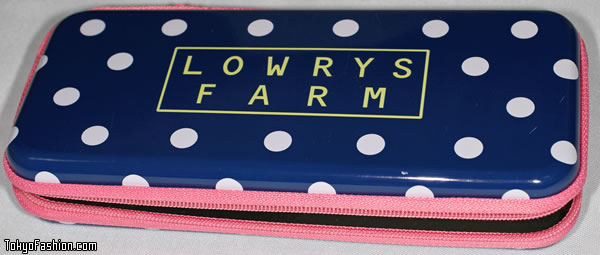 Inside of this issue of Cutie, there are the usual variety of articles about Japanese cute fashion and how you can be cute too by wearing various brands, including many that advertise in the magazine.
Bend it like Becky, the popular kawaii Japanese / British talento: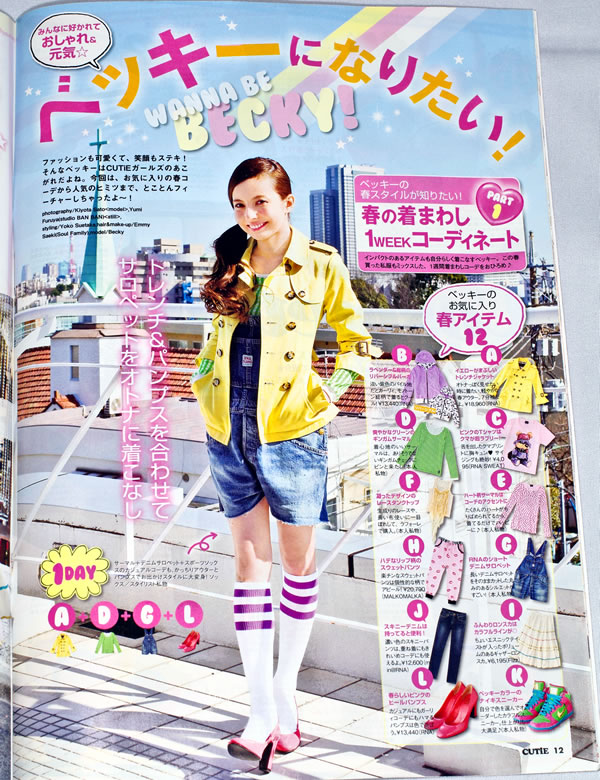 Trend alert – Tiered cute items including skirts, shirts, dresses, bags, even shoes: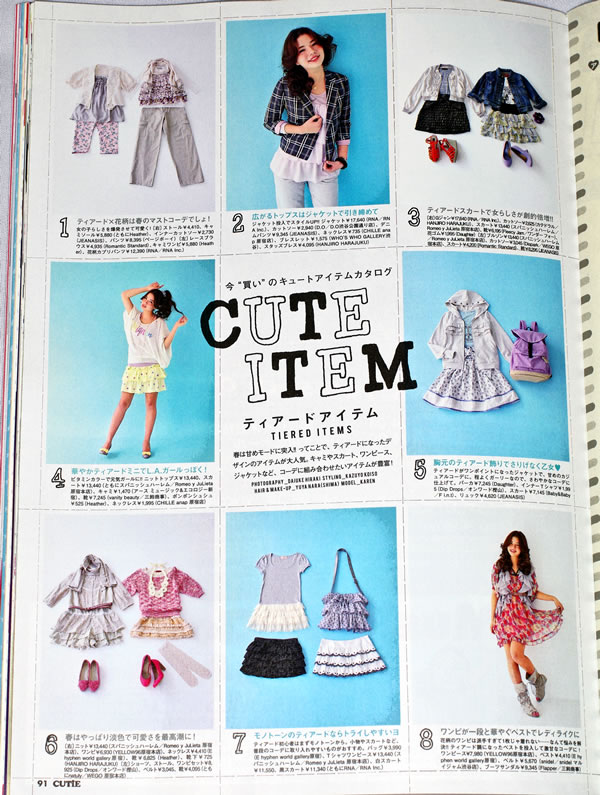 Learn how to use your Lowrys Farm pen holder – it can even hold candy: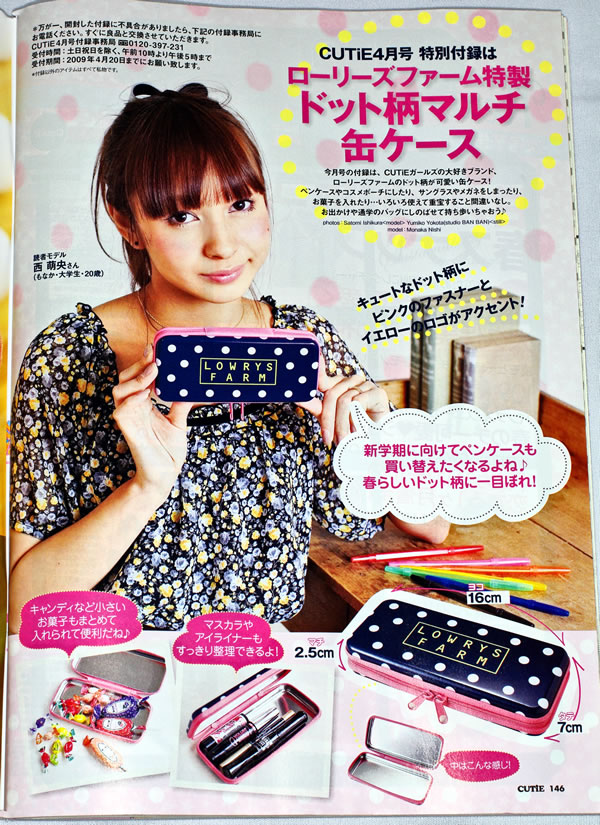 We've got a huge backlog of Japanese fashion magazines with free gifts that are currently being photographed here are Tokyo Fashion, so expect to see a lot more updates like this soon.